Creating a Community Page or Homepage Slideshow Ad for Publishers
Creating a Community Page or Homepage Slideshow Ad for Publishers
This article will show you how to setup a Slideshow Ad. Slideshow sponsorships are available on curated Community Pages or the homepage designed by Placester.

Log In
In your browser, open the Campaign Manager (CM), at pan.placester.com. Enter your log in details and click Login.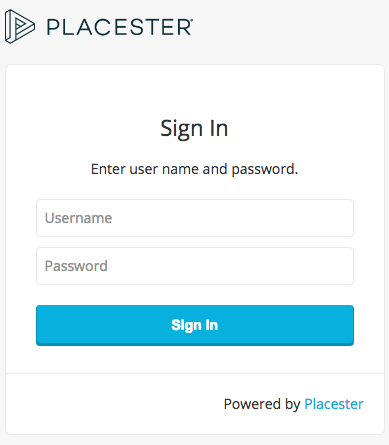 Work from an Existing Campaign
Publisher Support (support-publishers@placester.com) will create any slideshow campaigns for you, and you'll simply add Line Items as sponsorships change.
Click the Campaigns tab to display a list of all campaigns for your site. You can browse the list or use a search function (Control-F or Command-F). If you are unsure of the campaign name try searching for either Homepage or the specific area. Reach us at support-publishers@placester.com if you cannot find an existing campaign for the page you're working with. 

Create the New Ad
Within the campaign, click + New Line Item to create the new ad.
Name the ad using the sponsor name and start date.
Required inputs:
Site

Slideshow Background (1600x475px required) - this can include the agent and broker branding or serve as a backdrop to the branding elements listed under

optional inputs

.

Landing Page / Clickthrough URL (include http://)
Optional inputs:
Agent Image (45x60px required)

E-mail

Phone Number

Brand Logo (60px high; should be wider than it is tall)
The following fields should not be used:
Click Add Line Item to publish the ad.
It should go live within 5 minutes and often does immediately. Visit the targeted page to validate that the ad published. In order to make any edits, you should re-create the Line Item and then pause the previous one.
Need More Help?
If you have additional questions about creating ads, let our support team know at support-publishers@placester.com.
Let experts do it for you
Visit our creative services marketplace to get on-demand help, on-time and on-budget.
Browse all Services
Are you looking for something different?
Didn't find an answer to your questions? Our support team is ready to help you.