This article will show you how to edit the contents of your Automated Emails for Premium Open Home Pro subscriptions. 
Automated Emails must be edited through your account on the openhomepro.com website. You can navigate to the website on your computer, or through the app by clicking on Settings > Email & Lead Settings. This will open the website in your default browser on your iPad or Android device.
Settings > Emails
Once you are logged into your account on openhomepro.com, click on Settings in the top right hand corner of the screen and select Emails from the drop down.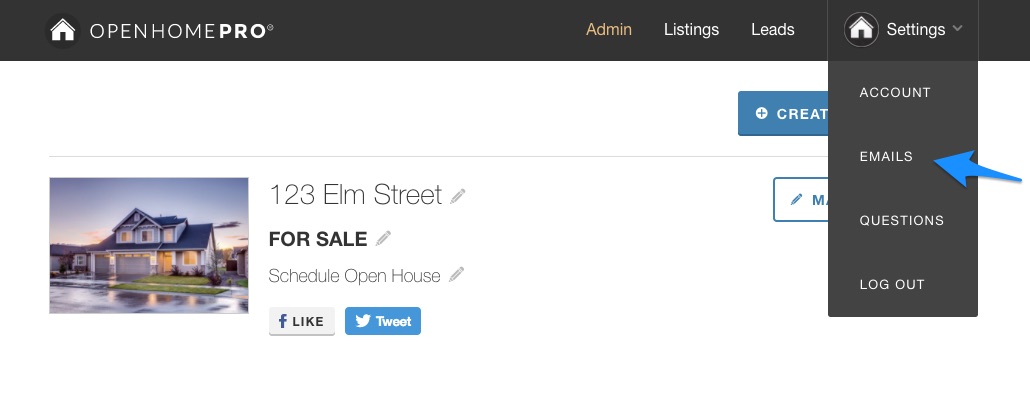 Email Management > Edit Content
Click on Edit Content under the email that you would like to make changes to.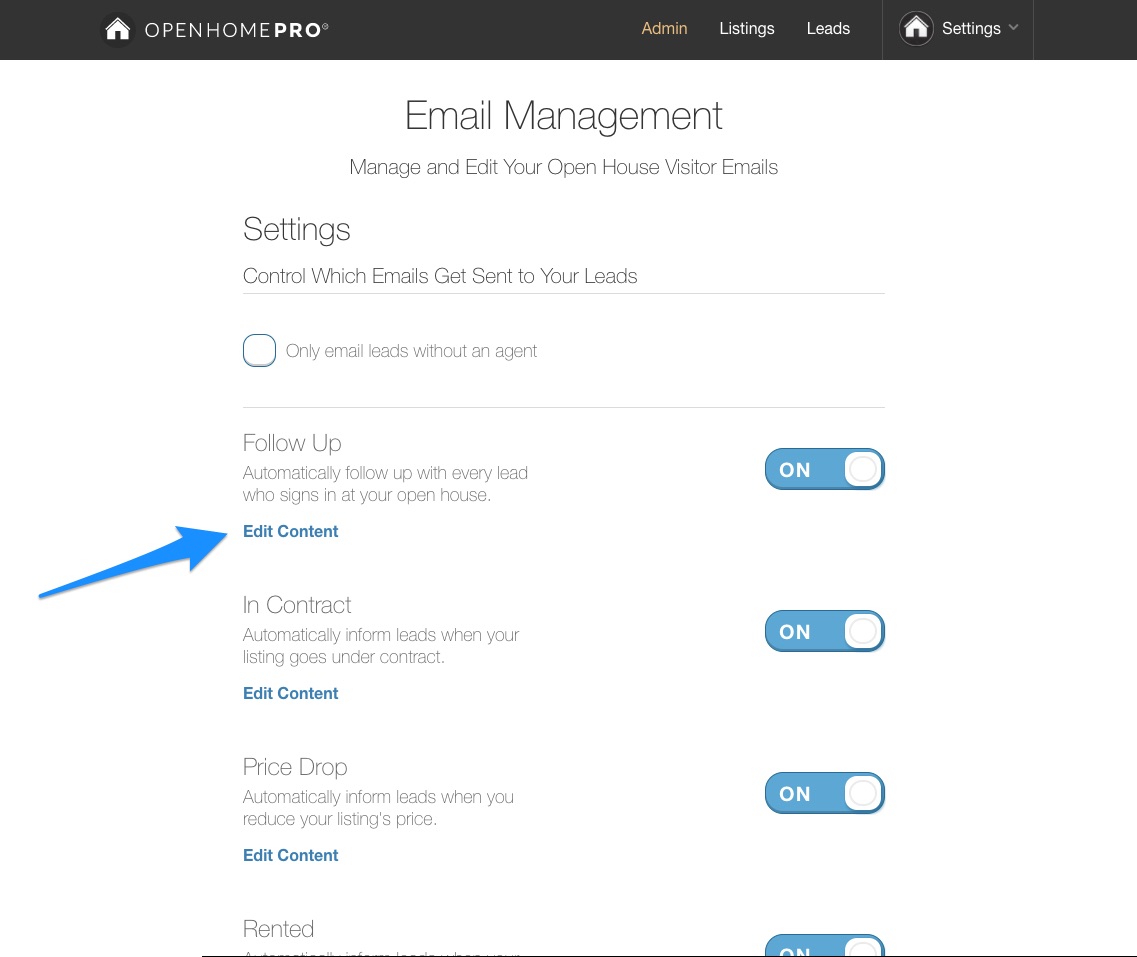 Edit the Content
Click on the blue pencil icon for the part of the email that you would like to edit. You can customize the content of the message before the property details, your logo, and your signature.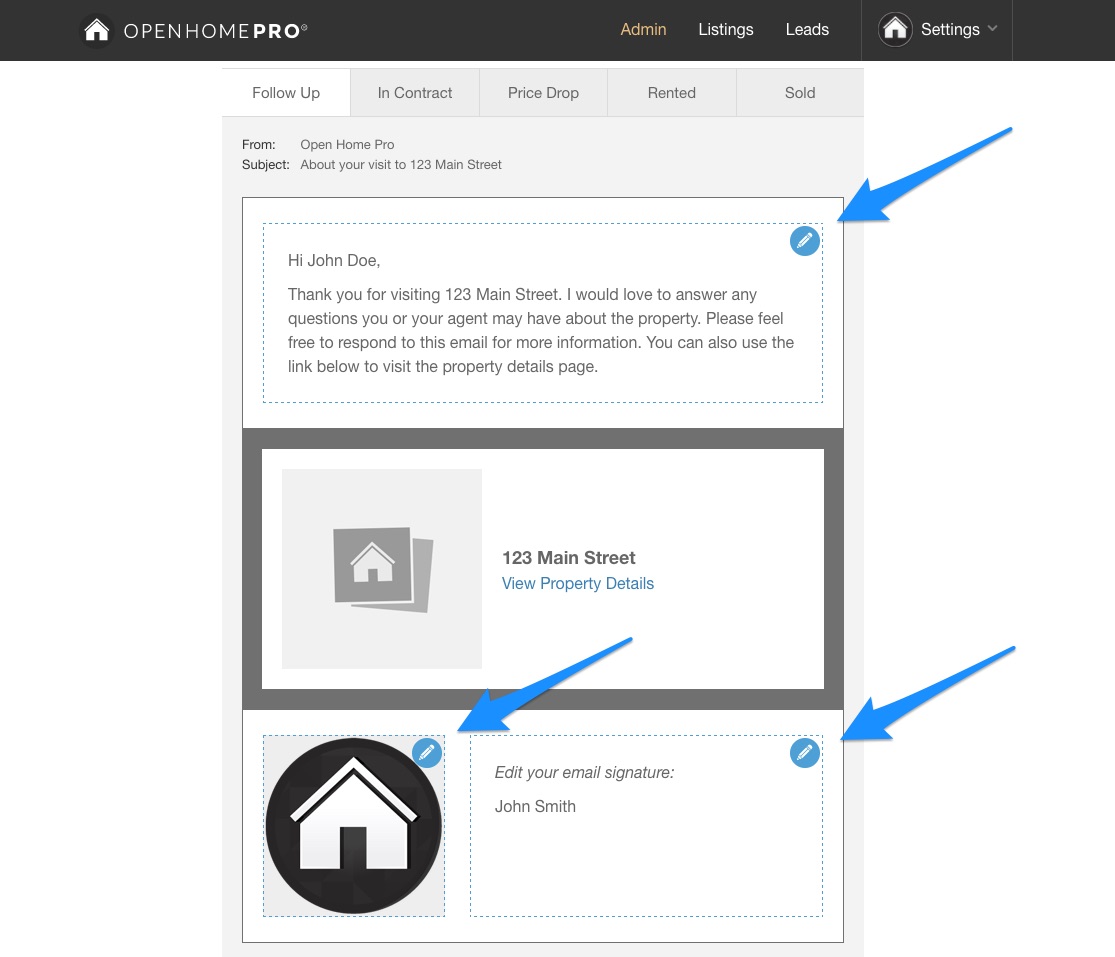 Once you have edited your content, be sure to click on the blue update/save button.
Need more help? 
If you have additional questions about automated emails, let us know at support@openhomepro.com.
Let experts do it for you
Visit our creative services marketplace to get on-demand help, on-time and on-budget.
Browse all Services
Are you looking for something different?
Didn't find an answer to your questions? Our support team is ready to help you.