Creating a Listing Search Widget
Creating a Listing Search Widget
This article will walk you through how to create a listing search widget.
Navigate to Your Widget Generator
Your account manager should have provided you a URL to access the widget generator tool.
Example:
<your subdomain>.com/widget-generator
<your subdomain>.com/widget-maker
Select Your Widget Type
There are two types of widgets you can create: Home Page Search or Listing Search. Each is customizable to your needs.
Use Cases:
The Home Page Search widget is commonly used on a publisher hosted home page. The widget is complete with free-text search just like your Placester hosted real estate section.
The Listing Search widget is frequently used on real estate content pages to drive additional traffic to the pages you want on your Placester hosted real estate section.
Title Your Widget
Although this field is optional, we feel that it's best practice to title your widget for clarity's sake. This way your user knows exactly where they are being directed to.
Customize Your Widget
Best Practice - Always include the search form to allow users to dictate their search.
Search Form Options
Choose at least one search type option. You cannot leave this section blank.
Link Column
This is your opportunity to highlight listings that are relevant to the real estate content that your team is writing about. For example, if you're writing about luxury properties, do a quick search on your site for properties for sale sorted by price.
Select your listing options
If you selected Listings in the customize your widget section, you will see this option. You'll have the option to generate listings at randon that match the parameters you select in Search Options.
If you select 'Generate Listings From a Search'
Indicate the parameters you would like to be applied to the listings that will appear in your widget.
If you select 'Specify Listings by MLS ID'
Get Your Snippet of Code
To finalize the widget, you'll need to name the widget in the Container ID. Keep in mind that the text entered here will not be displayed anywhere on your live widget. Should you want to use this exact widget on another page, you could easily identify it for reuse. Select Create Widget to generate the unique javascript code for your customized widget.
Example of a Publisher Using the Listing Search Widget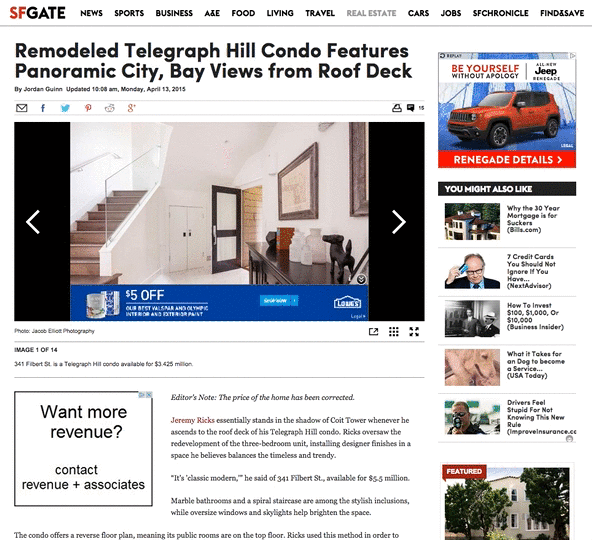 Need More Help?
If you have additional questions about creating a listing search widget, let our support team know at support-publishers@placester.com.
Let experts do it for you
Visit our creative services marketplace to get on-demand help, on-time and on-budget.
Browse all Services
Are you looking for something different?
Didn't find an answer to your questions? Our support team is ready to help you.