How do I change my Open Home Pro® email address?
How do I change my Open Home Pro® email address?
Instructions for iPad Users
1.  To change your email address click on settings in the lower right corner

2.  Click on the "Edit Account Settings" button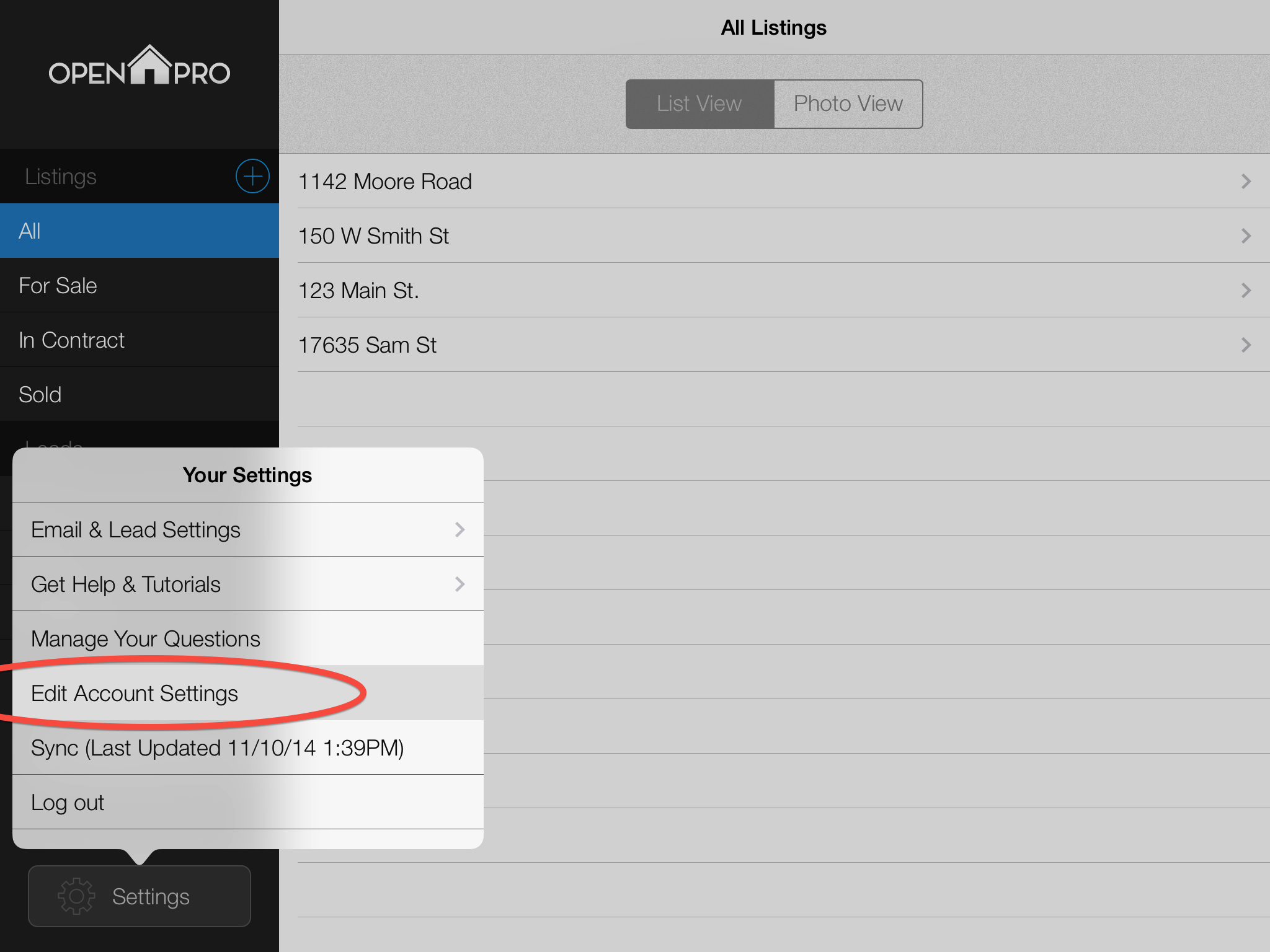 3.  Safari will open up to My Account (which you can visit from your desktop computer) and you will be logged into the website with a few options

4.  Scroll down to the email section and after making your change click the Update Info button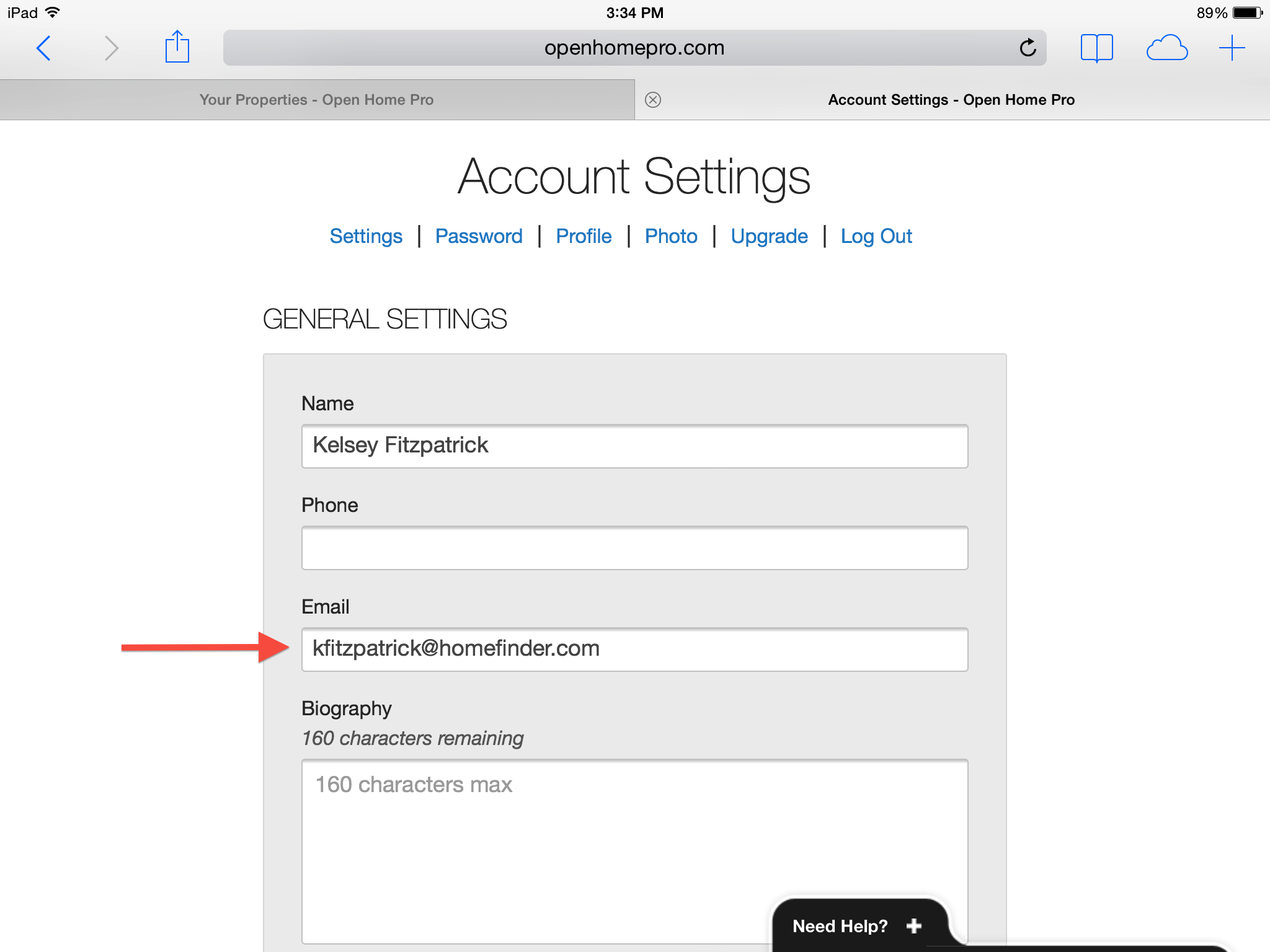 Instructions for Android 
1. Tap on the Menu in the upper right corner 
2. Select "Account". This will transfer you to a browser.
3. You'll be prompted to login. Under General Account Settings, you may update your email and phone number. 
Need more help? 
If you have additional questions about changing your email address, let us know at support@openhomepro.com.
Let experts do it for you
Visit our creative services marketplace to get on-demand help, on-time and on-budget.
Browse all Services
Are you looking for something different?
Didn't find an answer to your questions? Our support team is ready to help you.