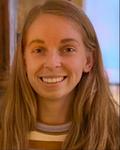 Updated by Sarah
This article will walk you through using Placester's Content App. 
What is the Content App? 
Content creation is key for making your site SEO-friendly and in turn, increasing your likelihood of being found online. That being said, coming up with ideas for what people actually want to read and share is a challenge in itself, let alone finding the time to execute on those ideas and write quality blog posts when it's not your full time job! 
That's where Placester's Content App comes in. If blogging is not your forte or you don't have time to invest in blogging, Placester offers pre-written blog posts through our Content App. The Agent Pro and Broker Pro subscriptions each include two content credits per month. Each credit gives you access to publish one piece of prewritten content. If you'd like to post more than two pieces of our pre written content per month, it's possible to purchase additional credits.
Don't have the Content App and want to know more, or interested in more credits? Call our sales team at 800-728-8391 x2 or email us at sales@placester.com.
Where to find the Content App
If you are an Agent Pro or Broker Pro subscriber, you can find the Content App in the header.
After clicking on the Content tab, you will be brought to the Content App page. This page consists of the available content that can be downloaded to your blog posts. The posts vary from "How To Buy a Foreclosure" to "20 Qualities That Make A Good Real Estate Agent". You have the ability to preview the content by clicking the "preview" button underneath the blog of choice.
If you would like to publish the post onto your website, scroll down to the bottom of the page and click the "Save as Draft" button. 
Many agents have multiple websites on their account. If you have multiple sites, you have the option to choose which website the content will be added to. Keep in mind that agents with the basic Agent Pro and Broker Pro subscription are allocated two credits per account per month. 
Editing and Publishing Your Content
Once the content has been saved as a draft, you have the option to review, edit and publish the post or wait until later to review it. If you decide to wait until later, the post will automatically be added to the Blog Post section on the backend of the site. When you are ready to review it, go to the Blog Post section and you'll see it saved as a draft. 
If you click the "Review and Publish" button, you will be brought to the Post Content page within your Blog Post section. This is where you will review and edit the post before it is posted onto the website. You can always edit the post to add a personal touch or reference something specific to your area.
Publishing your Post
After reviewing the post, scroll down to the bottom of the page and click Publish. After clicking "Publish", you will be able to view the post on your website. 
Need More Help?
If you have additional questions about using the Placester Content App, let our support team know at support@placester.com.
Let experts do it for you
Receive your finished work, take a minute to do a happy dance, and reply with revisions if needed. Rinse and repeat.
Browse all Services
Are you looking for something different?
Didn't find an answer to your questions? Our support team is ready to help you.