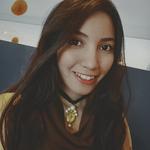 Updated by Chrysa Hazelene
Thank you for choosing to go with Placester as your CRM solution. Our CRM is a powerful tool that allows you to interact with and nurture the leads you have obtained through your Placester site and other lead capture sources. You can then set up your leads on unique drip campaigns that will help build relationships with prospective and existing clients and track your follow up with them.  
Our CRM Guide will walk you through setting up your CRM and using it to its fullest potential. Click the link below to view the related support article.
Table of Contents
1. Getting Started
b. Forwarding leads from other sites
2. Email
Let experts do it for you
Visit our creative services marketplace to get on-demand help, on-time and on-budget.
Browse all Services
Are you looking for something different?
Didn't find an answer to your questions? Our support team is ready to help you.