Campaign Ad Image Requirements
Campaign Ad Image Requirements
Company Logo and Agent Headshot Suggested Sizes
Agent Headshots or Photos: These should be at least 100 pixels wide, ideally 200-300 pixels wide. 
Company or Brokerage Logos:These should be at least 100 pixels wide by 50 pixels high, ideally 200-300 pixels wide. Very wide, but short logos (pixel height) may not be legible. 
More Details: 
The maximum display dimensions for a real estate company logo on your Search Results are 90 pixels wide x 60 pixels high.  Larger logos will be downsized, for example - a logo provided as 120 × 60, will display at 90 x 45 since it's shrunk to fit the 90 pixels width. 
On the Listing Details Pages, the Agent Photos and Company/Broker logos appear with a maximum display size of 100 px wide. Height is variable but all logos are shrunk proportionally to fit the 100 px wide container. 
Color Types
Images Must be in RGB Color. 
What are RGB and CMYK? They are two ways of representing or producing color. RGB (Red,Green,Blue) was developed to represent color made by mixing different color light together. CMYK (Cyan,Magenta,Yellow,Black) is used to represent color made by mixing pigments together.
Color is color, why  do I care how it is handled in our images? RGB and CMYK were developed for different uses. RGB is used in electronic displays like computers and smartphones, and CMYK is used in print. Because RGB was design for computers and CMYK was not, RGB will look better on your users' screen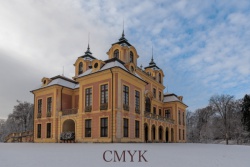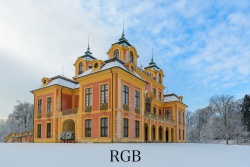 How do I tell what kind of color my images use?   On a Mac, select the image file and press Command-i. This will open the file info window. The color space is listed under More Info. If you are using Windows, there is no one simple solution. Most photo editing software will have a way to check what color space the image is using and will let you change the color space. You should check your software's instructions, each program is different.

How do I change my images to RGB? If you are using a Mac, open the image in Preview and select Tool-Assign Profile. Choose an RGB profile and click okay. Finally save your image. If you are using Windows, Microsoft Publisher, Adobe Photoshop, Adobe Illustrator, or other photo editing software can be used to switch between CMYK and RGB. Check the Help section on your software for instructions on how to change an image to RGB.
Let experts do it for you
Visit our creative services marketplace to get on-demand help, on-time and on-budget.
Browse all Services
Are you looking for something different?
Didn't find an answer to your questions? Our support team is ready to help you.