Creating an Agent Account [Classic]
Creating an Agent Account [Classic]
This article will walk you through creating an account and going through the site setup wizard.
What's Included
Creating a Placester account is fast and easy. Your account will include IDX, a hosted website, a pre-built template that is ready to use and customer support.
Getting Started
To create an account, go to the Placester homepage and click on "Create your site now." Or, go straight to this link to begin the site setup wizard. 
Note: If you're a NAR member, be sure to get started on the NAR Member Benefits page instead.
Step 1 of 5: Contact Details
Add your contact details on the next screen. This will let us know where to send the contact information for leads that you capture on your website. The email you choose will also be the email address that you log into your account with.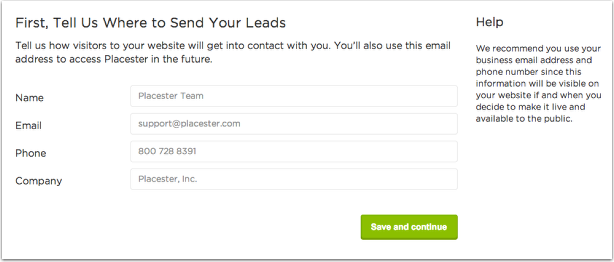 Step 2 of 5: Select a Design
The first step in setting up your account is selecting a website design. Use the arrow buttons to scroll through your different design options.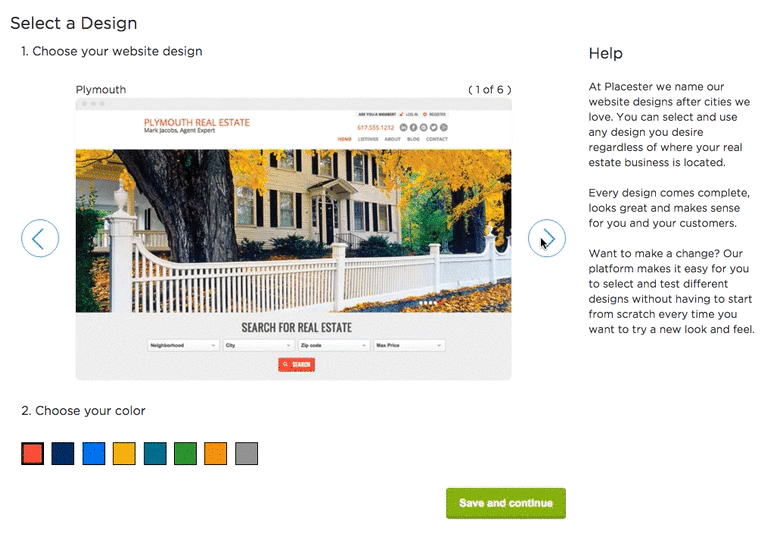 You also have the option to choose between the different color options available for each theme. You can always change your theme and color scheme in the future. 
Step 3 of 5: Search Form
Depending on your location and target market, you may want to highlight different criteria in your property search forms. This step allows you to choose the layout of your search form based on which search criteria are important to you.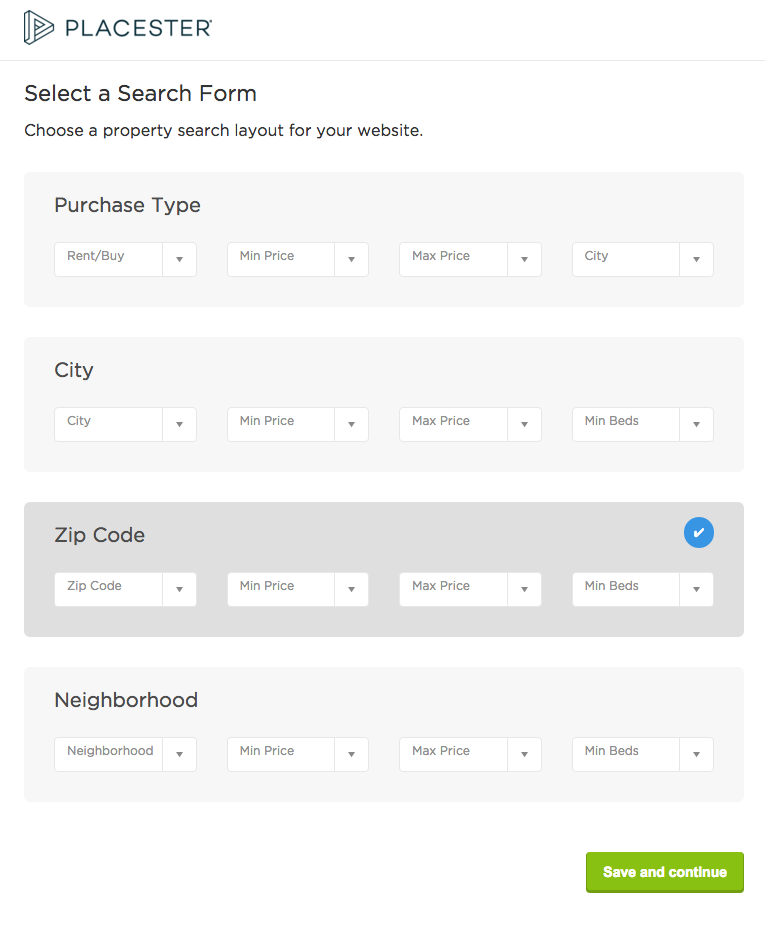 You can always change your search option settings in the future under Site Settings > Search Form.
Step 4 of 5: Site Menu & Navigation
We provide you with two choices for your site's navigation menu: Simple or Expanded.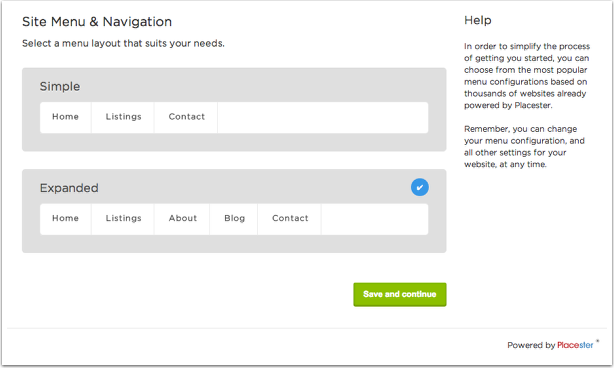 You can adjust each menu item's title and the page content at a later time or can add completely new menu items to your site's navigation if you'd like.
Select the layout that suits your needs to get started, then click Save and Continue.
 Step 5 of 5: Basic Site Info
Add a 1) Site Title, 2) Tagline and 3) Logo here. You can always adjust these at a later time.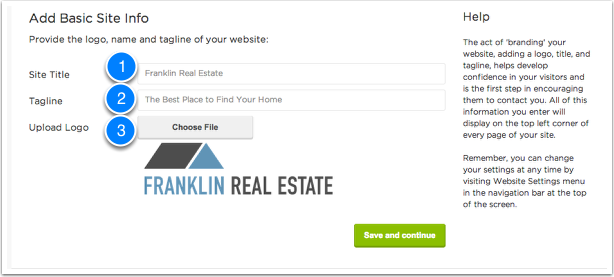 Launch Your Site
This completes your basic site setup. Your site will not be live until you launch it using the link below. Or, you can make adjustments and preview the site until you're ready to launch.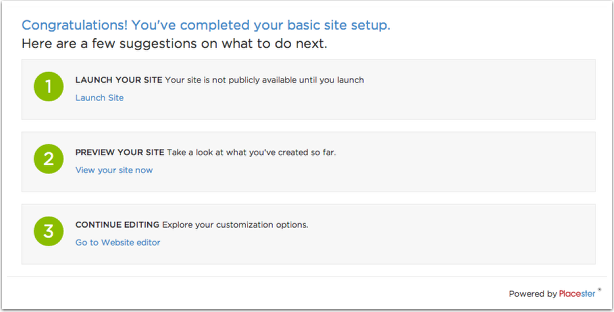 Thanks for choosing Placester! We look forward to working with you.
Need More Help?
If you have additional questions about creating an account, let our support team know at support@placester.com.
Let experts do it for you
Visit our creative services marketplace to get on-demand help, on-time and on-budget.
Browse all Services
Are you looking for something different?
Didn't find an answer to your questions? Our support team is ready to help you.