Adjusting iPad keyboard shortcuts when the Continue button is blocked
Adjusting iPad keyboard shortcuts when the Continue button is blocked
If you are using Open Home Pro on an iPad and have recently upgraded to iOS 9, you may find the Keyboard has new shortcut icons, which are causing the keyboard to take up more space. This makes it hard to view or press the Continue button, when visitors are trying to sign in.
To fix this, you'll need to turn off these Shortcuts on your iPad.
This located is under Settings -> General -> Keyboard -> and then turn off Shortcuts. The picture below shows where this setting is in your iPad: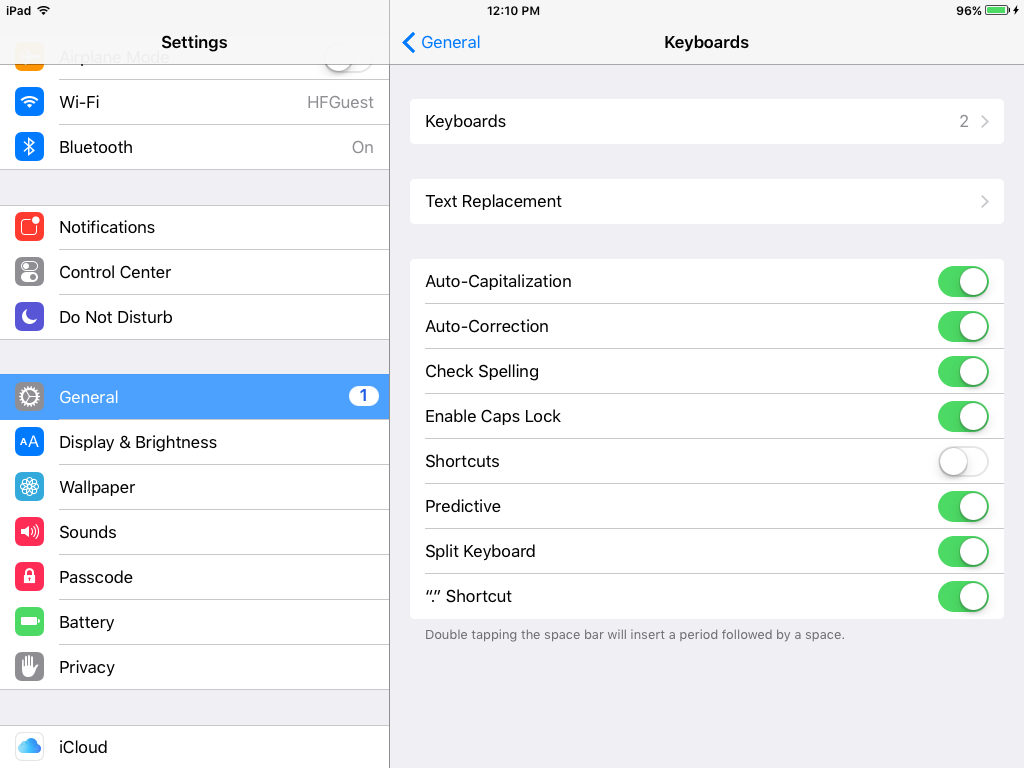 Need more help? 
If you have additional questions about the continue button being blocked on an iPad, let us know at support@openhomepro.com.
Let experts do it for you
Visit our creative services marketplace to get on-demand help, on-time and on-budget.
Browse all Services
Are you looking for something different?
Didn't find an answer to your questions? Our support team is ready to help you.