Automated Thank You Email Contents
Automated Thank You Email Contents
This article will show you what is included in the automated Thank You emails that are sent to a lead after they visit your Open House.
Automated Thank You Emails
Automated Thank You emails are sent to leads that visit your Open House if you have a Premium All Access monthly or annual subscription. Automated emails are not sent if you have the free version of the app.
The automated Thank You email thanks your visitors for visiting your open house and asks them to reply to the email if they have any questions about the property. It also includes the first picture you have on the listing, bedroom and bathroom information, the listing price, and a link to the property page on OpenHomePro.com.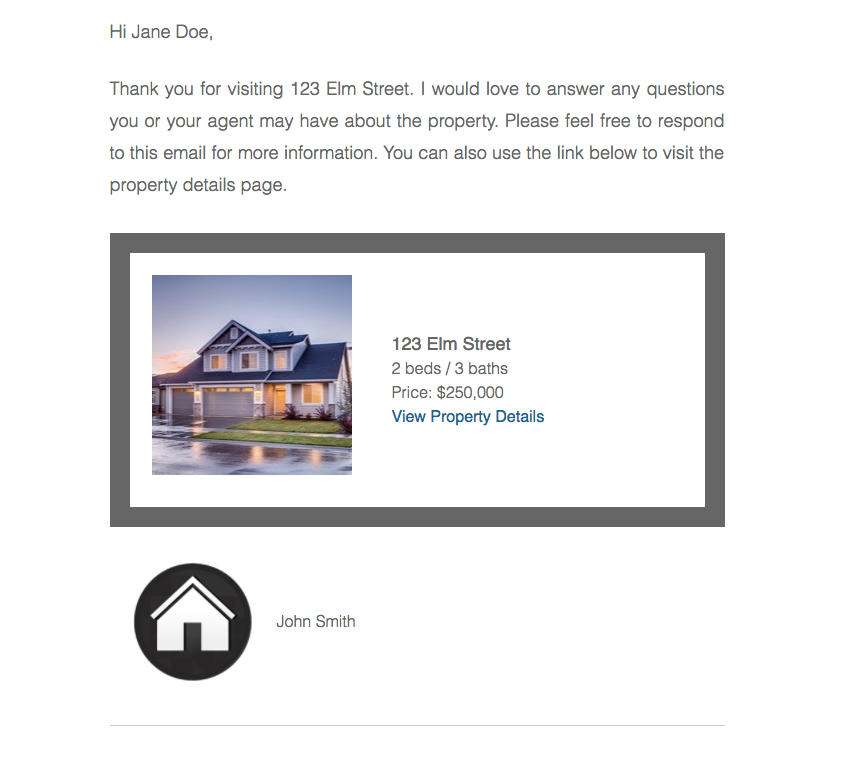 Be sure that you have turned these emails "on" by following the directions in this support article prior to running your Open House. Automated Thank You emails will not be retroactively sent to historical leads.
Need more help? 
If you have additional questions about automated thank you emails, let us know at support@openhomepro.com.
Let experts do it for you
Visit our creative services marketplace to get on-demand help, on-time and on-budget.
Browse all Services
Are you looking for something different?
Didn't find an answer to your questions? Our support team is ready to help you.