NAR Edition: Requesting IDX
NAR Edition: Requesting IDX
Note: IDX integration typically takes up to 10 business days but speed can be impacted by delays in receiving signatures from the agent and broker, as well as delays in response from your MLS.
Site Settings > IDX Integration
To get your MLS listings integrated to your website, head to the IDX Integration settings and click on the 'Add IDX' link.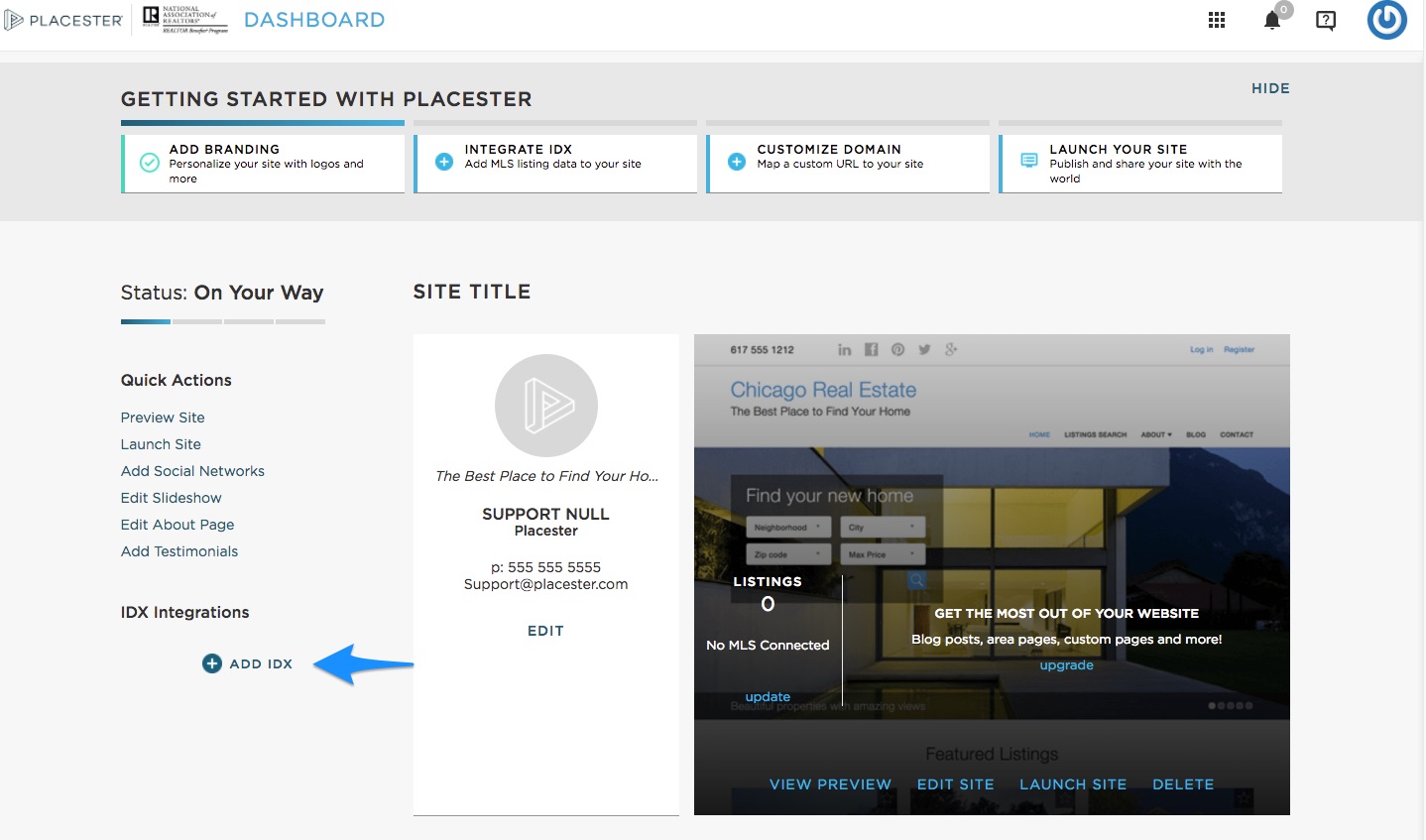 Disclaimer: You will be prompted to add your credit card information to proceed with the integration process. Credit cards are one of the primary methods Placester uses to confirm a customer's identity prior to provisioning IDX data from your MLS. As a result, credit cards are required on all Placester accounts. Your card will remain on file and available for use on any future purchases - including any fees associated with IDX data from your MLS. Check to see if your MLS carries any fees here.
Because all Placester websites have been designed around property search, a credit card is required even if the customer has no plans to incorporate IDX data on their website.

Step 1: Select State and MLS
Find your state and MLS name, then click Next.  Note: Only on IDX integration is allowed per site on the NAR Edition sites.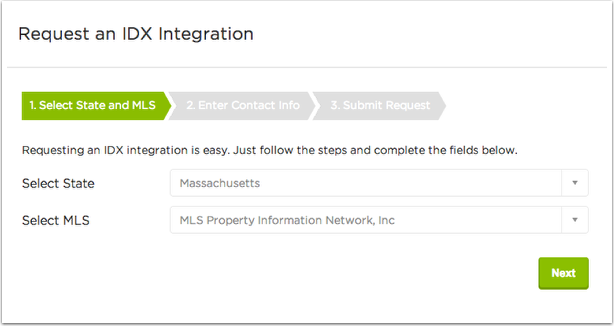 Step 2: Enter Contact Info
Enter your agent email address, phone number and office name that will be used for contacting the agent to sign the documents. Click Next.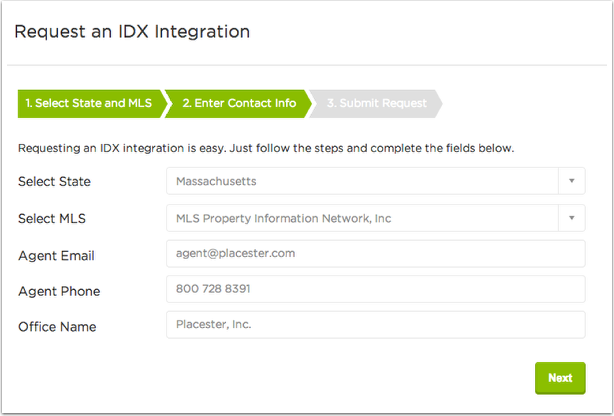 Step 3: Submit Request
Depending on your MLS requirements, this step will prompt you for more information, such as the Agent ID and broker's email address. We'll only use the broker's email address to send the IDX documents to. It is a good idea to let him or her know to look out for documents to sign so that you can have listings on your site as soon as possible.
Click Send Request when all of the information is filled out.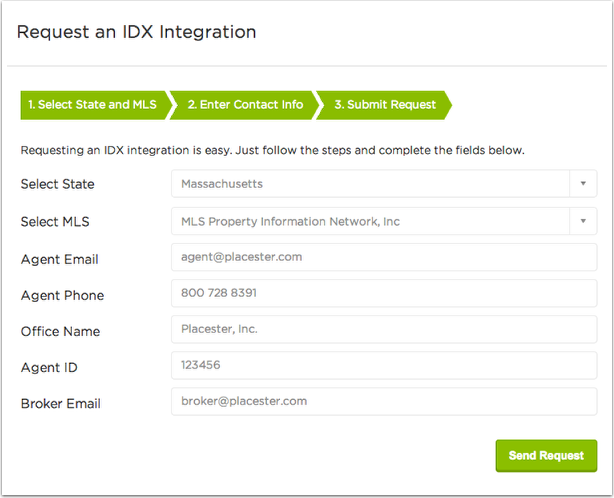 General IDX Approval Process
The approval process most often involves sending electronic forms to the agent and broker to sign. We use an online document signing service called RightSignature to request the signatures. Once we receive those, we'll automatically contact your MLS for their approval. After receiving approval, we'll make your listings live on your new site!
Different Approval Processes 
Some MLSs have slightly different processes that require the agent to reach out to the MLS directly or login to an online portal to start the approval process. If this is the case, you will receive instructions to get started.
How Long Does it Take? 
IDX integration typically takes 10 business days but speed can be impacted by delays in receiving signatures from the agent and broker, as well as delays in response from your MLS.
Ready to do more with Placester?
With the Placester Pro Package, you are able to request multiple IDX feeds if you belong to more than one MLS.  You also have the ability to showcase your listings on the homepage of your site. If you are interested in learning more click here or call our sales team at 1-800-728-8391x2.  
Let experts do it for you
Visit our creative services marketplace to get on-demand help, on-time and on-budget.
Browse all Services
Are you looking for something different?
Didn't find an answer to your questions? Our support team is ready to help you.