[Video] Editing your Keller Williams Subdomain
With your Keller Williams website powered by Placester, you'll be provided a kw.com subdomain. Some agents or market centers wish to adjust the provided subdomain to something more personalized, which is why we have a subdomain editing tool to help you out with this. 
Site Settings > Custom Domain
The first step is to log into your Placester account and head to Site Settings, then Custom Domain.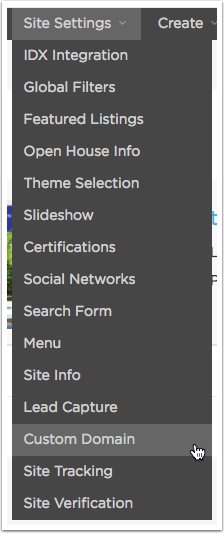 Here, you'll see your current KW subdomain and the option to edit it. 
Editing your subdomain
First, click the Edit button.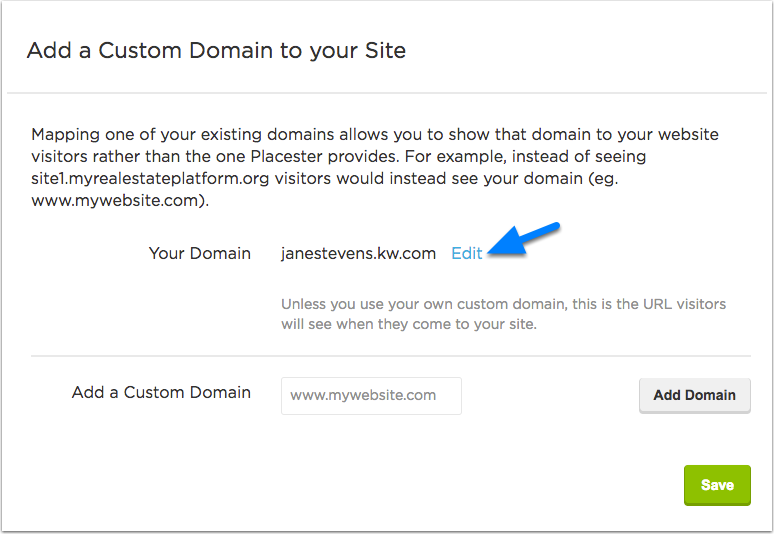 Next, you'll see a text box appear where you can adjust the subdomain. Type in the new subdomain of choice (what comes before .kw.com).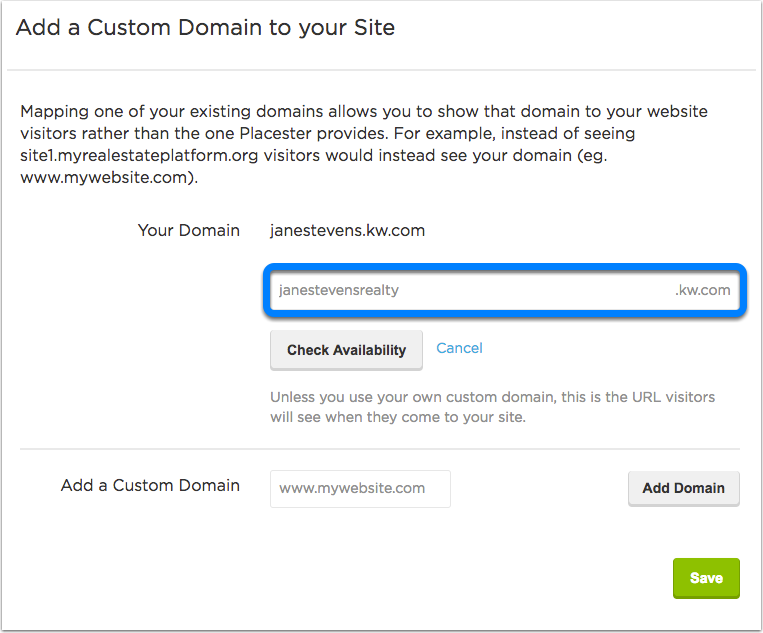 From here, you'll want to check the availability of this subdomain to be sure it's not already in use. If it is not available, you'll need to choose a different version of the subdomain.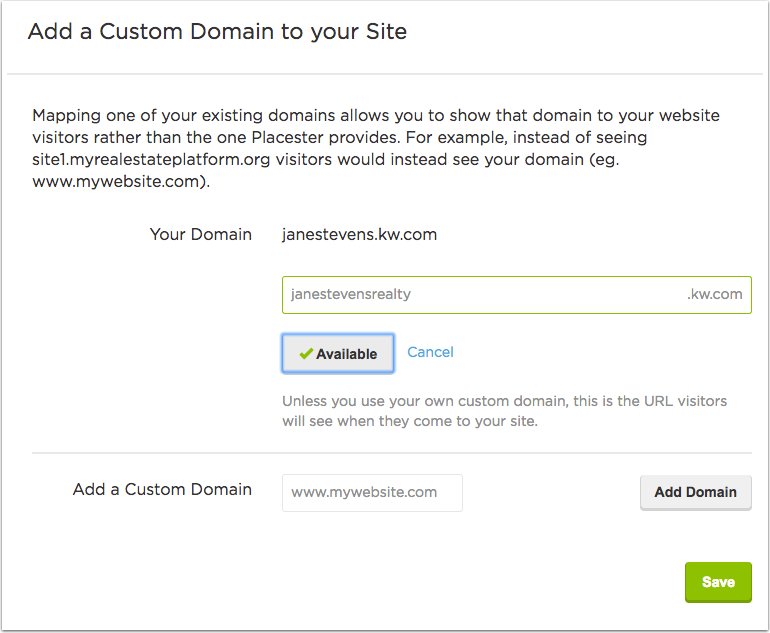 If you find it's available, you're in luck! Click save to finalize your choice.
Live Walkthrough
Here's what that whole process will look like live: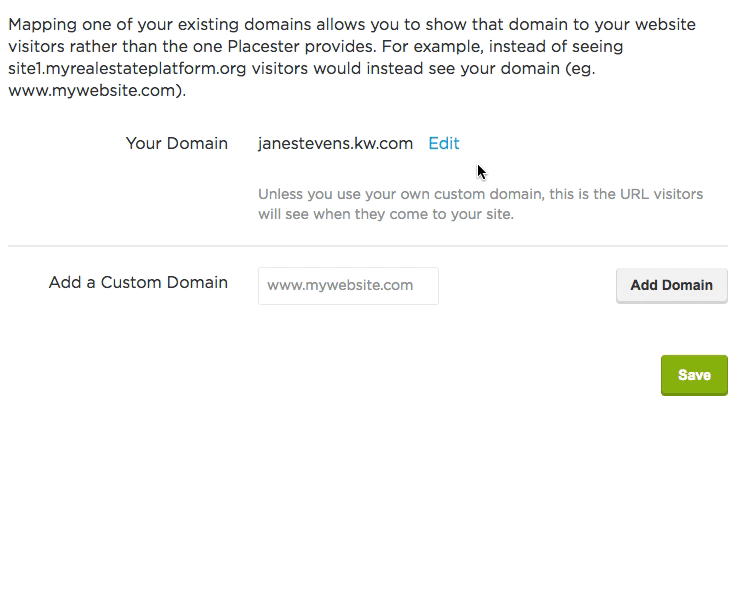 Mapping a Custom Domain
Keep in mind, you always have the option to map a custom domain that you've purchased through a domain registrar such as GoDaddy. Find out more about custom domain usage at placester.com/domains.
Need More Help?

If you need more help with subdomain editing on your Keller Williams site, let us know at support-kw@placester.com.
---
---