How To Check That Automated Thank You Emails Were Sent
How To Check That Automated Thank You Emails Were Sent
This article will show you how to check if a lead has received and opened your Automated Thank You email.
Automated Thank You emails are sent to leads that visit your Open House if you have a Premium All Access monthly or annual subscription. Automated emails are not sent if you have the free version of the app.
Checking Email Stats:
In order to ensure that your Thank You Emails are sent out, you should first follow the instructions in this support article that will show you how to turn these emails on. Then, verify that you are connected to wifi (or connect to wifi after the Open House).
You can view Email Stats for each individual lead by logging into your account on openhomepro.com and clicking on the Leads tab. Select a Lead from the left hand side of the page.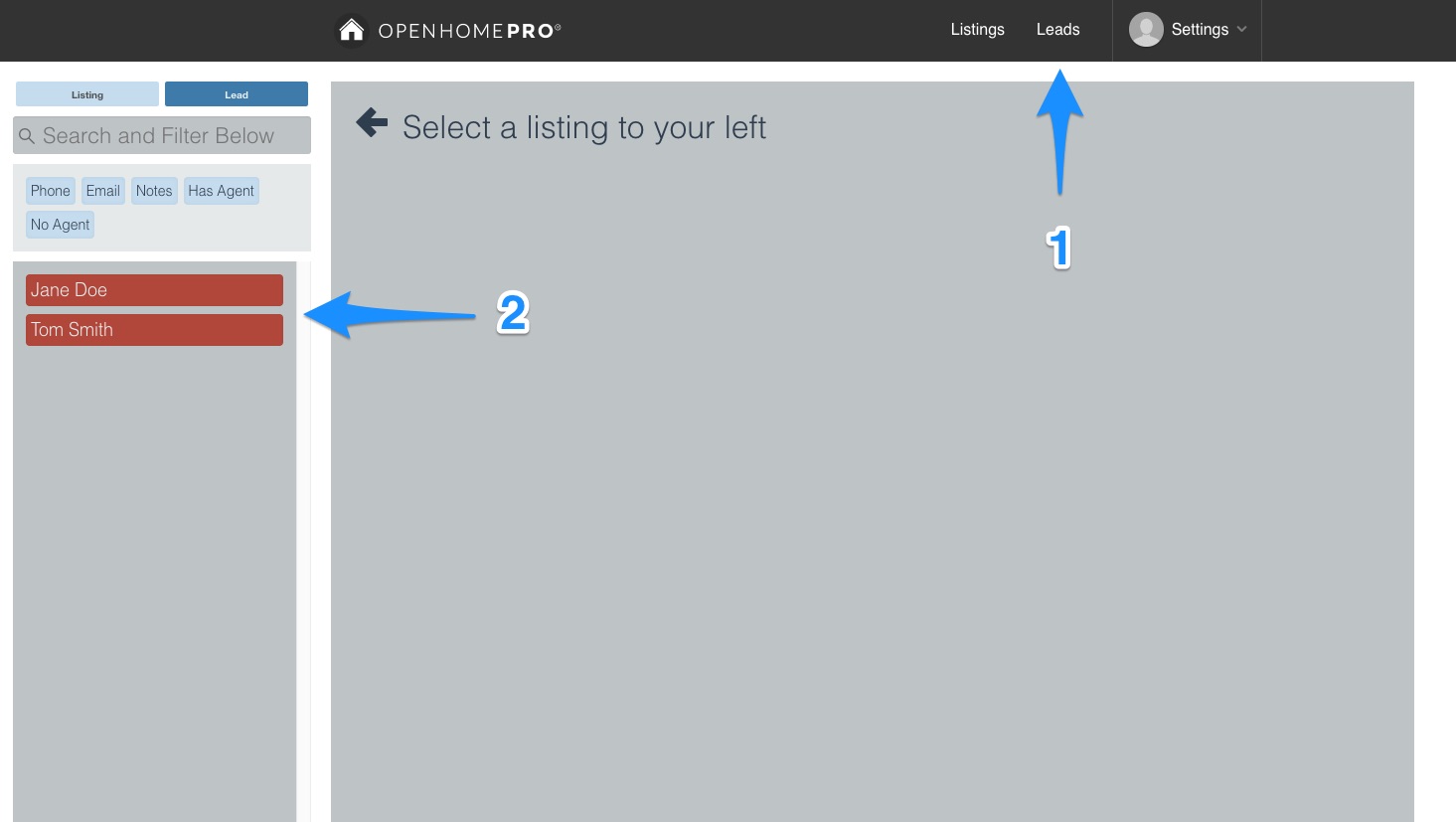 You can then view a lead's Contact Information, Email Stats, and the answers to the Questions that you asked during the Open House. Email Stats will show you the status of the email (delivered, bounced, etc.), the date and time that the email was sent, and if or when the email was opened.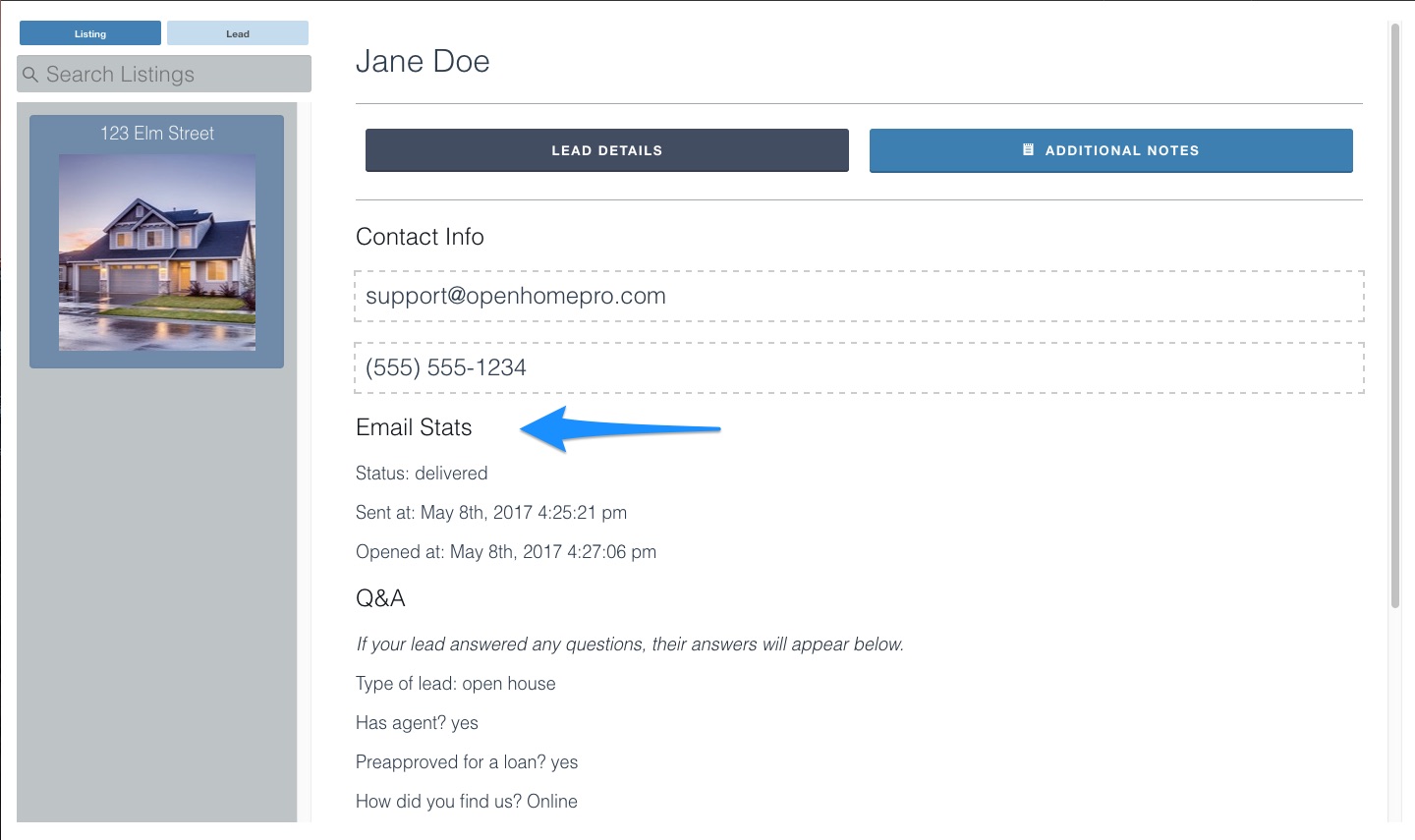 Need more help? 
If you have additional questions about thank you emails, let us know at support@openhomepro.com.
Let experts do it for you
Visit our creative services marketplace to get on-demand help, on-time and on-budget.
Browse all Services
Are you looking for something different?
Didn't find an answer to your questions? Our support team is ready to help you.