How to install the newest version of Open Home Pro for iPads
How to install the newest version of Open Home Pro for iPads
The Open Home Pro team routinely releases new versions of the app to add new functions and make improvements. We also occasionally discontinue support of the oldest versions in order to keep Open Home Pro running smoothly for the majority of users.
Note:  The newest Open Home Pro release v4.8.3 is only compatible on  iOS 11.2 or later.
For the best performance, newest features, and continued compatibility, we always recommend installing the latest version of Open Home Pro.
To do this, tap the App Store icon on your iPad: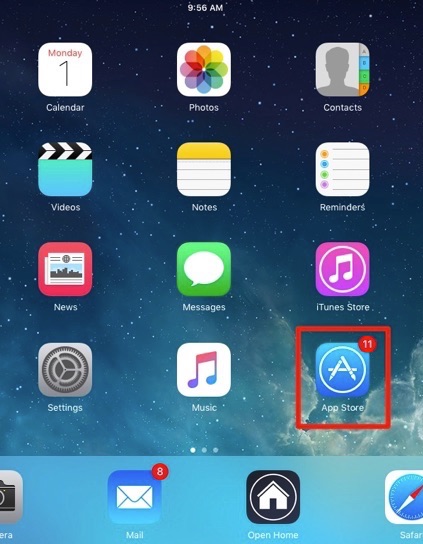 1. In the App Store, tap Updates in the lower right: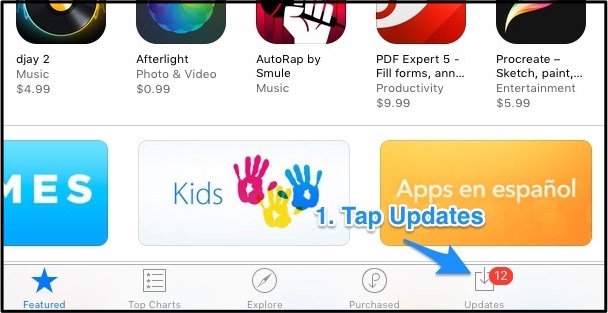 2. Then, press the UPDATE button next to the Open Home Pro app: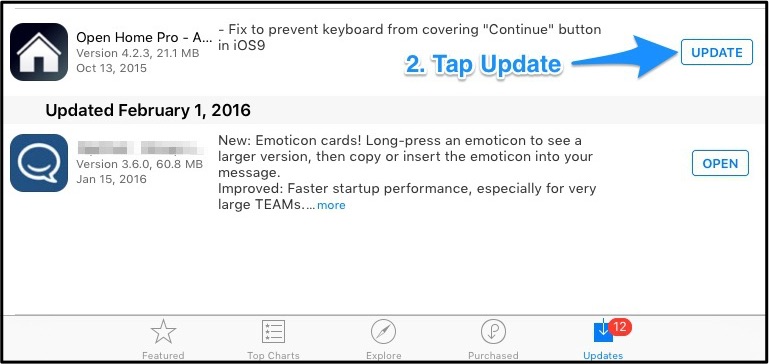 Once the app has downloaded and installed, you'll be able to reopen it. You may be asked to sign back into the app at this time.  
Note: You may need to upgrade your operating system prior to updating the app. You can find Apple's instructions for updating the iOS software on your iPad here.
To ensure future compatibility, consider activating automatic app update downloads on your iPad. Simply follow these instructions, turning Updates "on".
Need more help? 
If you have additional questions about downloading the latest version of Open Home Pro, let us know at support@openhomepro.com.
Let experts do it for you
Visit our creative services marketplace to get on-demand help, on-time and on-budget.
Browse all Services
Are you looking for something different?
Didn't find an answer to your questions? Our support team is ready to help you.