Removing Leads from your app
If you would like to remove a lead for any reason from OHP, you can by following the directions below. 
Instructions for iPad
Press on the "All" leads button on the left hand side of the screen. Find the lead you want to delete and swipe left.  The delete button will then appear.   Tap the delete button to remove the lead.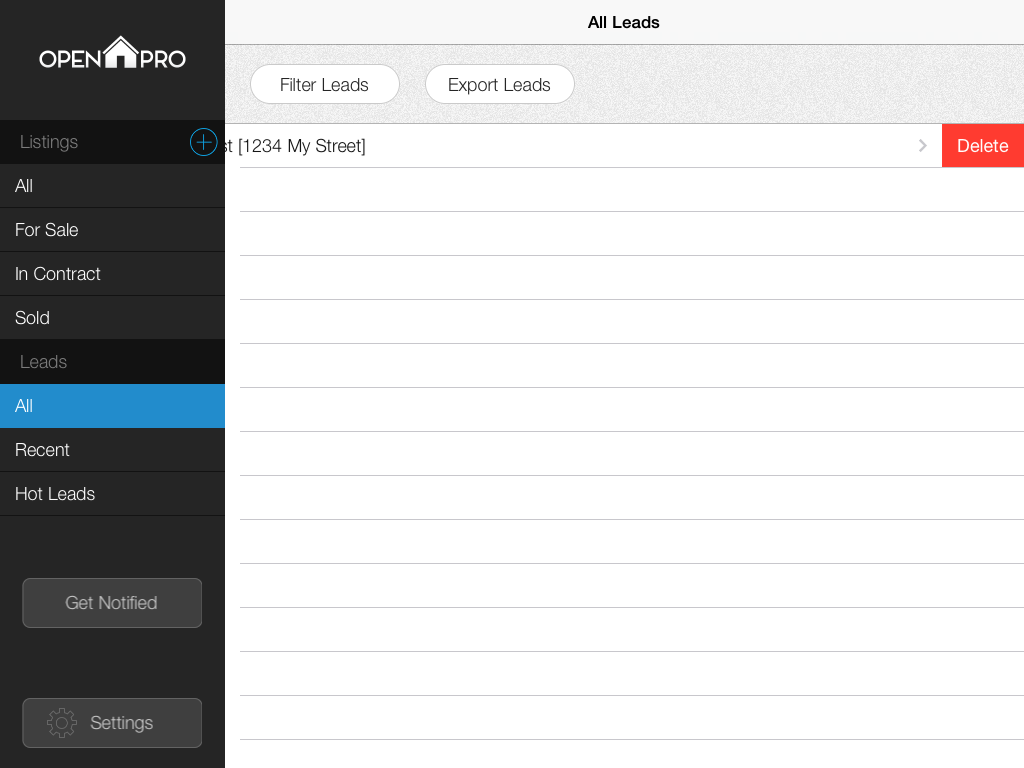 Instructions for Android:
Tap on "Leads" then from the list that appears, tap on the lead that you would like to delete.  In the lead details, you will see a red caution circle next to the name of the lead.  Tap on that circle to delete the lead.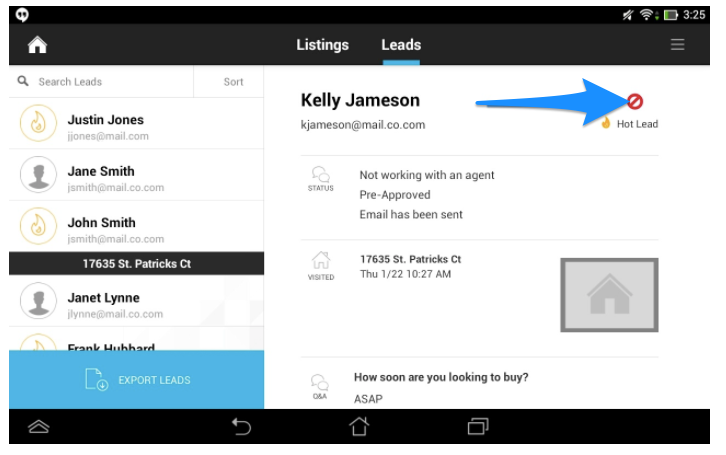 Lead Report
A Visit Report is automatically sent after each open house to the email address associated with your Open Home Pro® account. This email contains details on each lead you collected that day.  We recommend manually syncing your Open Home Pro® app with the web after each event - even if you had a data connection during the Open House - to ensure your Visit Report will be complete, accurate, and on-time.
Need more help? 
If you have additional questions about removing a lead from the Open Home Pro app, let us know at support@openhomepro.com.