Managing your Leads on Open Home Pro
Managing your Leads on Open Home Pro
This article will explain the different ways you can change and manage your leads on the OHP app. 
Changing lead details
Once you have run your open house you may find it necessary to either modify details about your leads or add additional notes.  Through Open Home Pro, you have the ability to modify any details about any lead you have collected.  
Instructions for iPad
Press on the "All" leads button on the left hand side of the screen.
Find the lead whose data you want to modify. (They are sorted by most recent.)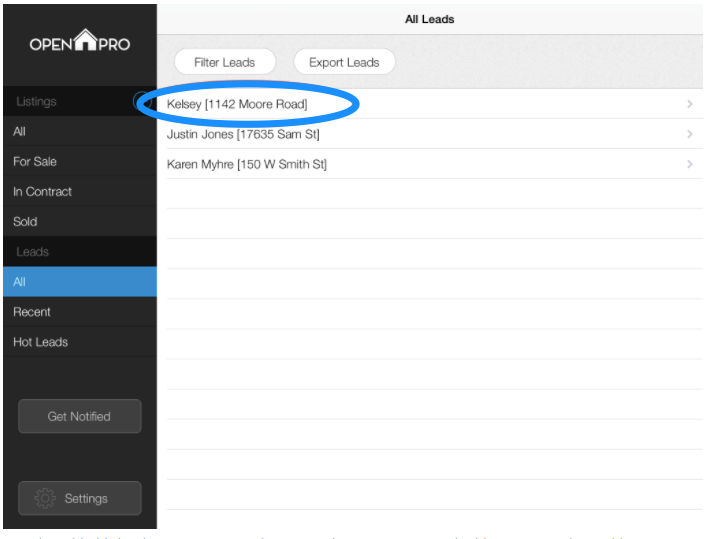 Touch and hold the data you want to change, such as name or email address, or touch to add notes.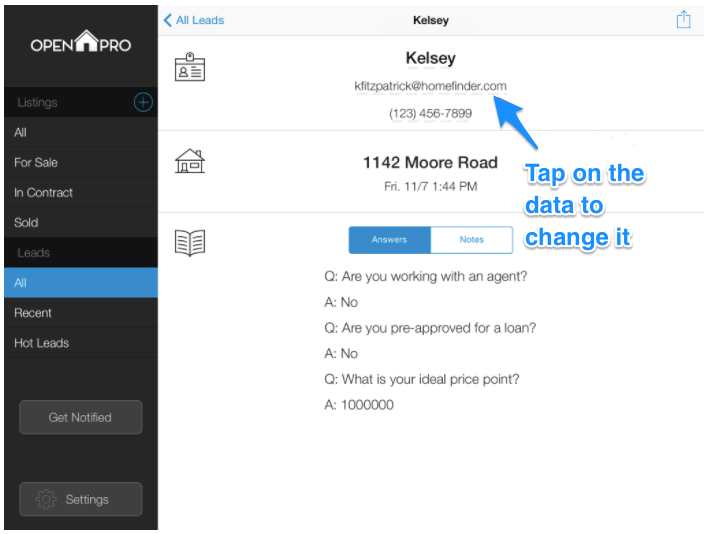 Once you're done modifying, simply press "Done" to update the lead's information.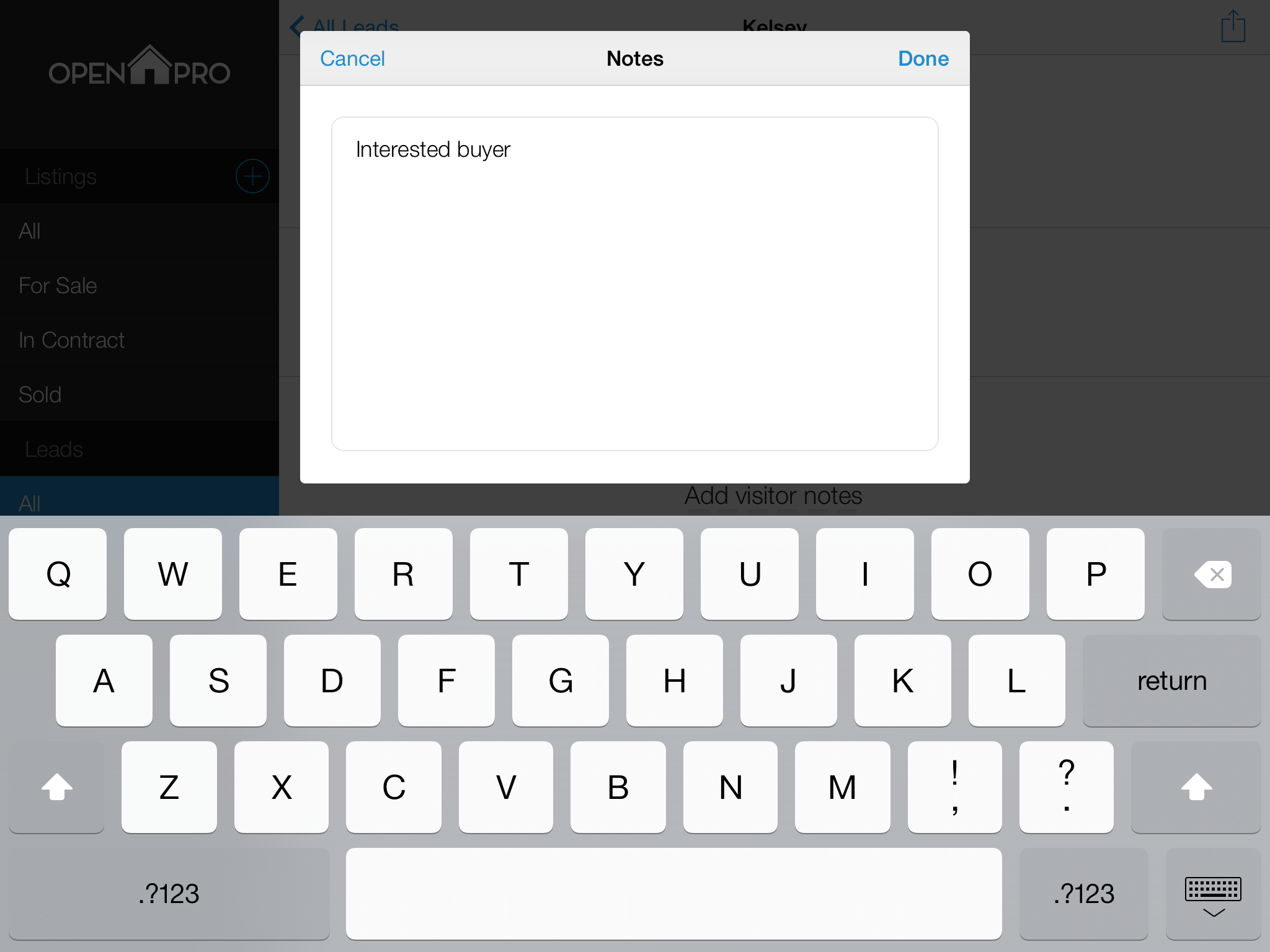 Instructions for Android
Select the "Leads" tab within your listing.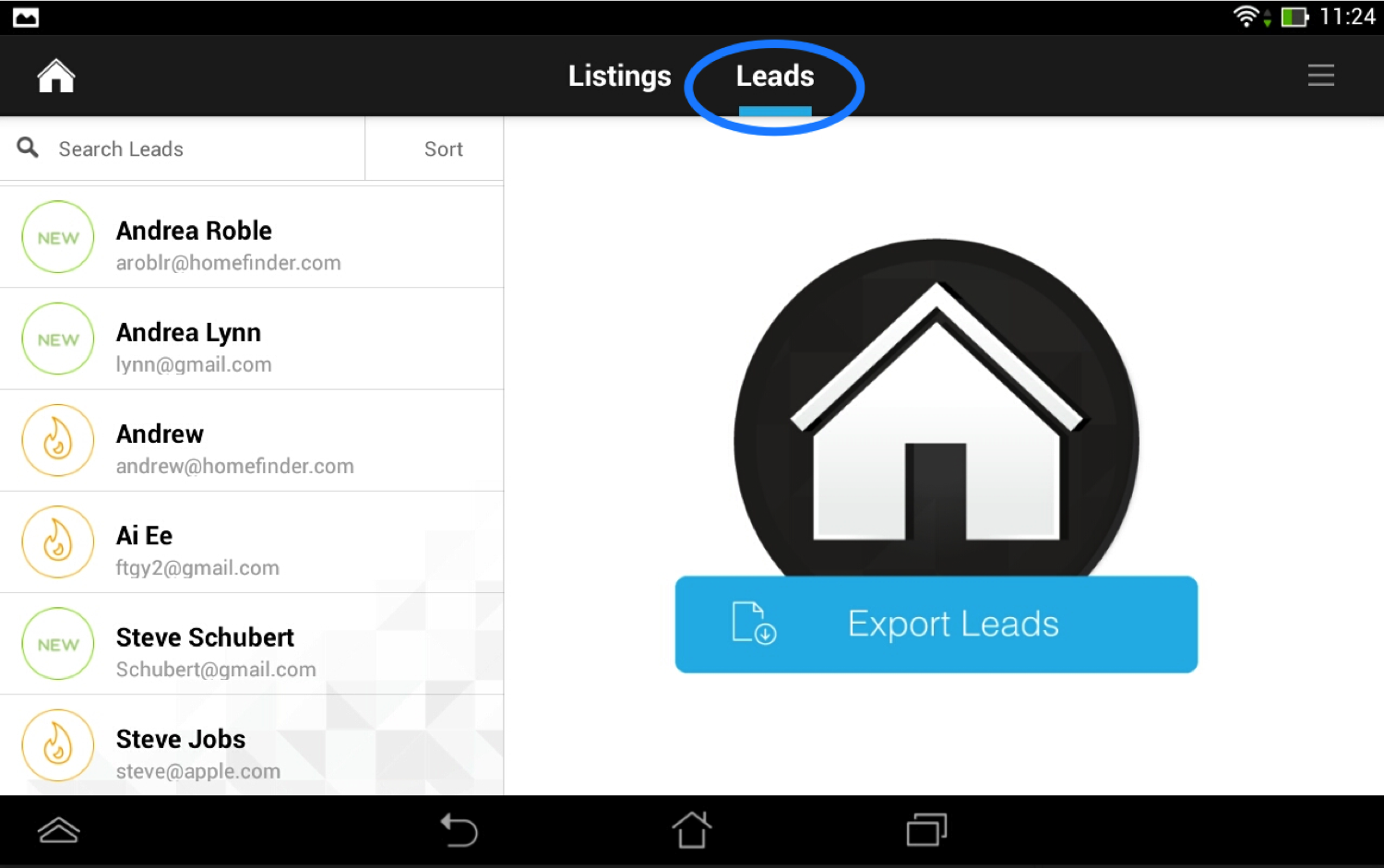 Select the lead you'd like to add notes to.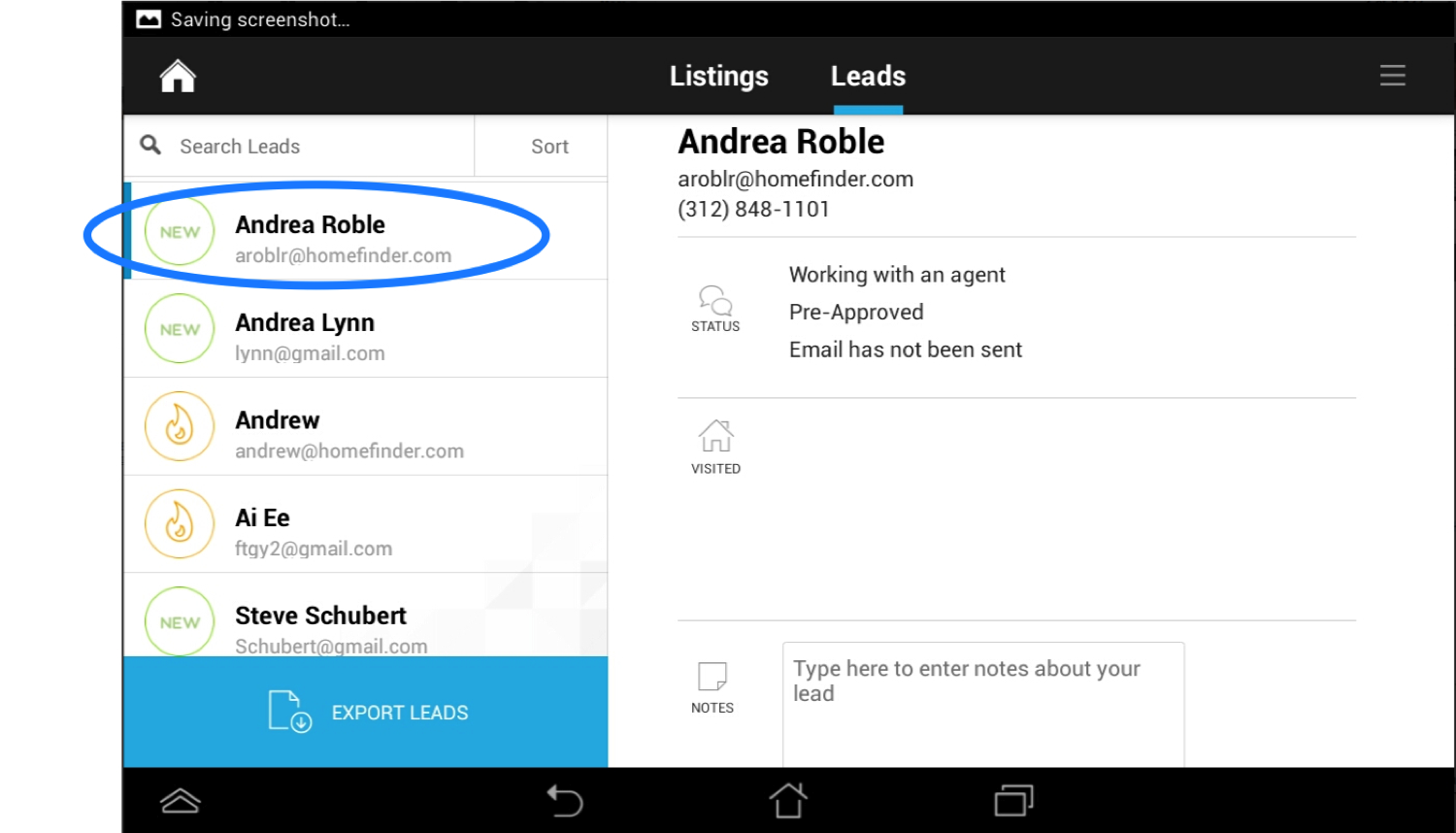 Tap into the Notes field to add any updates you like and select save.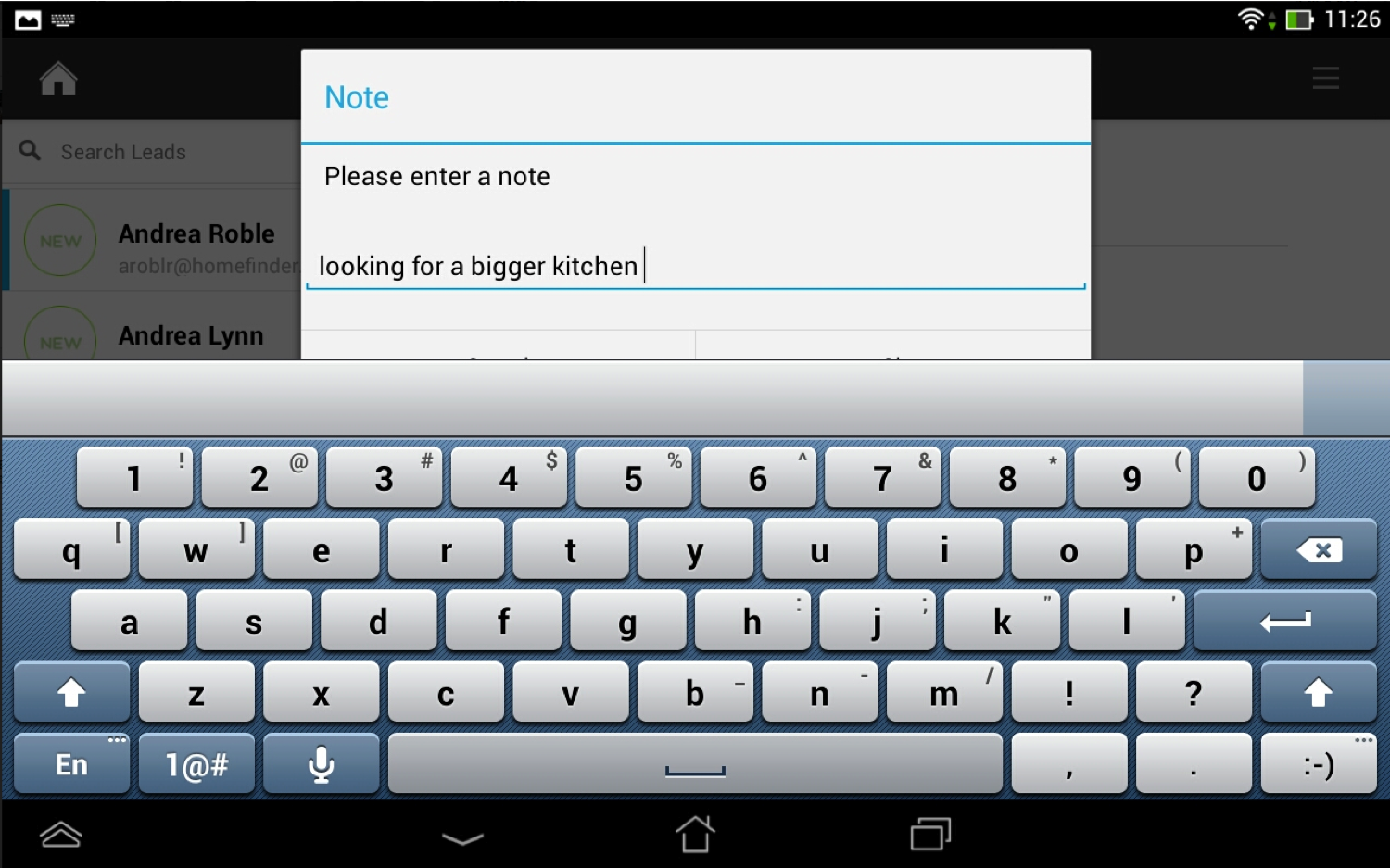 Removing Leads from your app
If you would like to remove a lead for any reason from OHP, you can by following the directions below. 
Instructions for iPad
Press on the "All" leads button on the left hand side of the screen. Find the lead you want to delete and swipe left.  The delete button will then appear.   Tap the delete button to remove the lead.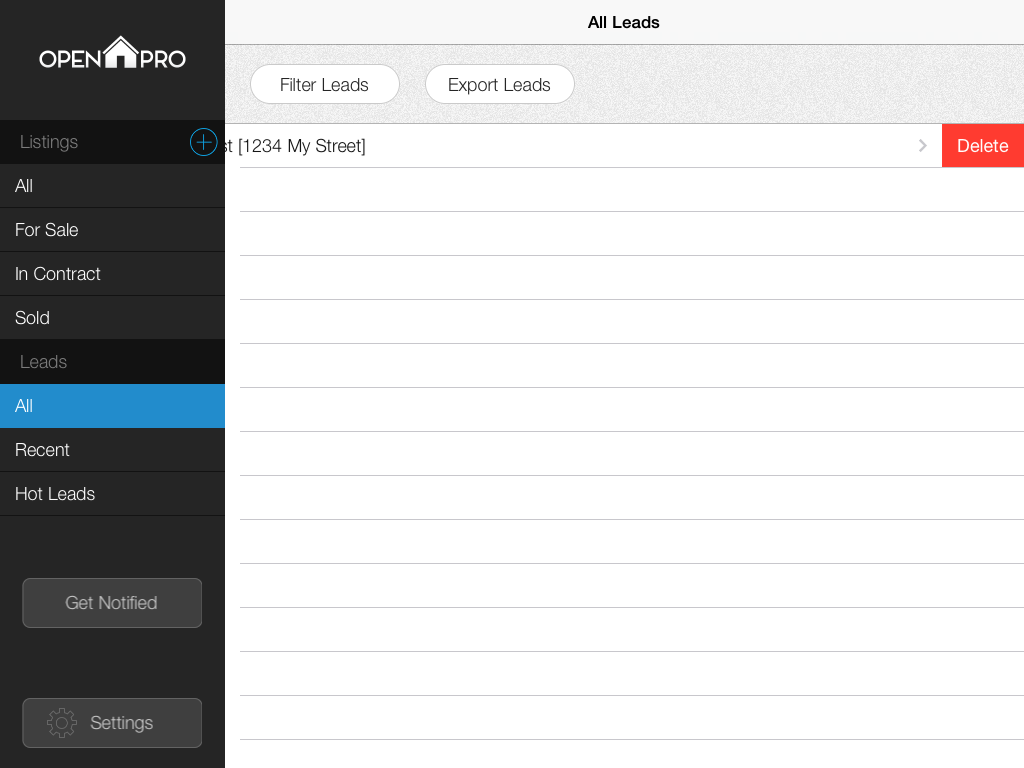 Instructions for Android:
Tap on "Leads" then from the list that appears, tap on the lead that you would like to delete.  In the lead details, you will see a red caution circle next to the name of the lead.  Tap on that circle to delete the lead.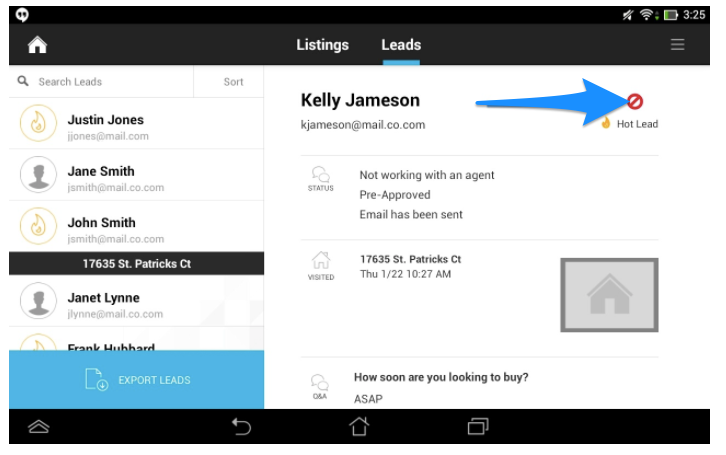 Lead Report
A Visit Report is automatically sent after each open house to the email address associated with your Open Home Pro® account. This email contains details on each lead you collected that day.  We recommend manually syncing your Open Home Pro® app with the web after each event - even if you had a data connection during the Open House - to ensure your Visit Report will be complete, accurate, and on-time.
Need more help? 
If you have additional questions about removing a lead from the Open Home Pro app, let us know at support@openhomepro.com.
Let experts do it for you
Visit our creative services marketplace to get on-demand help, on-time and on-budget.
Browse all Services
Are you looking for something different?
Didn't find an answer to your questions? Our support team is ready to help you.