NAR Edition: Basic Lead Capture
NAR Edition: Basic Lead Capture
This article will explain how the basic lead capture functions on the free NAR edition.   
Capturing Leads on your site
Your NAR site offers several different ways to capture leads and their information. Below are forms as they appear on Highland. Chicago has the same forms but they have a different appearance.
1. Login/Register
 This login allows clients to create an account on the site so they can save properties and searches. This will also come through to the agent as a lead.

This will open the pop up below: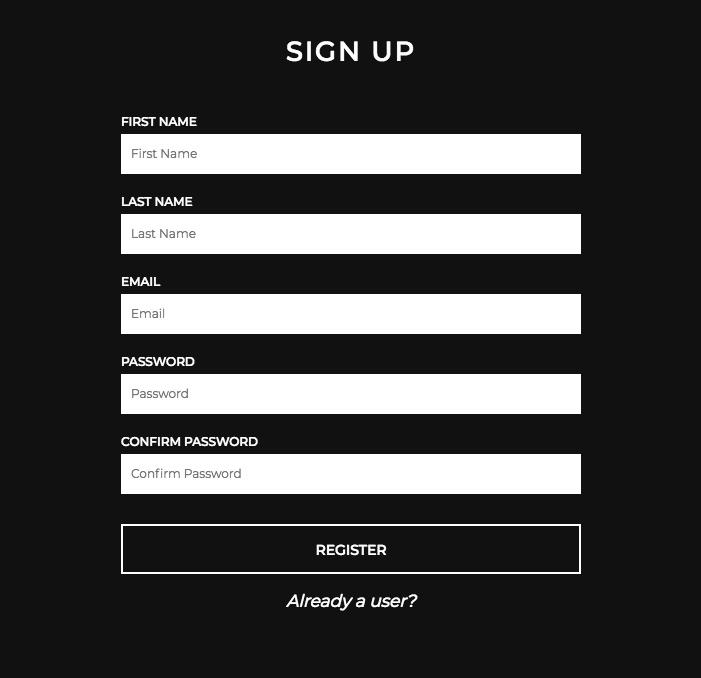 2. Contact Page
This page allows for the client to reach out with their information from a link in the menu.

The page displays as below: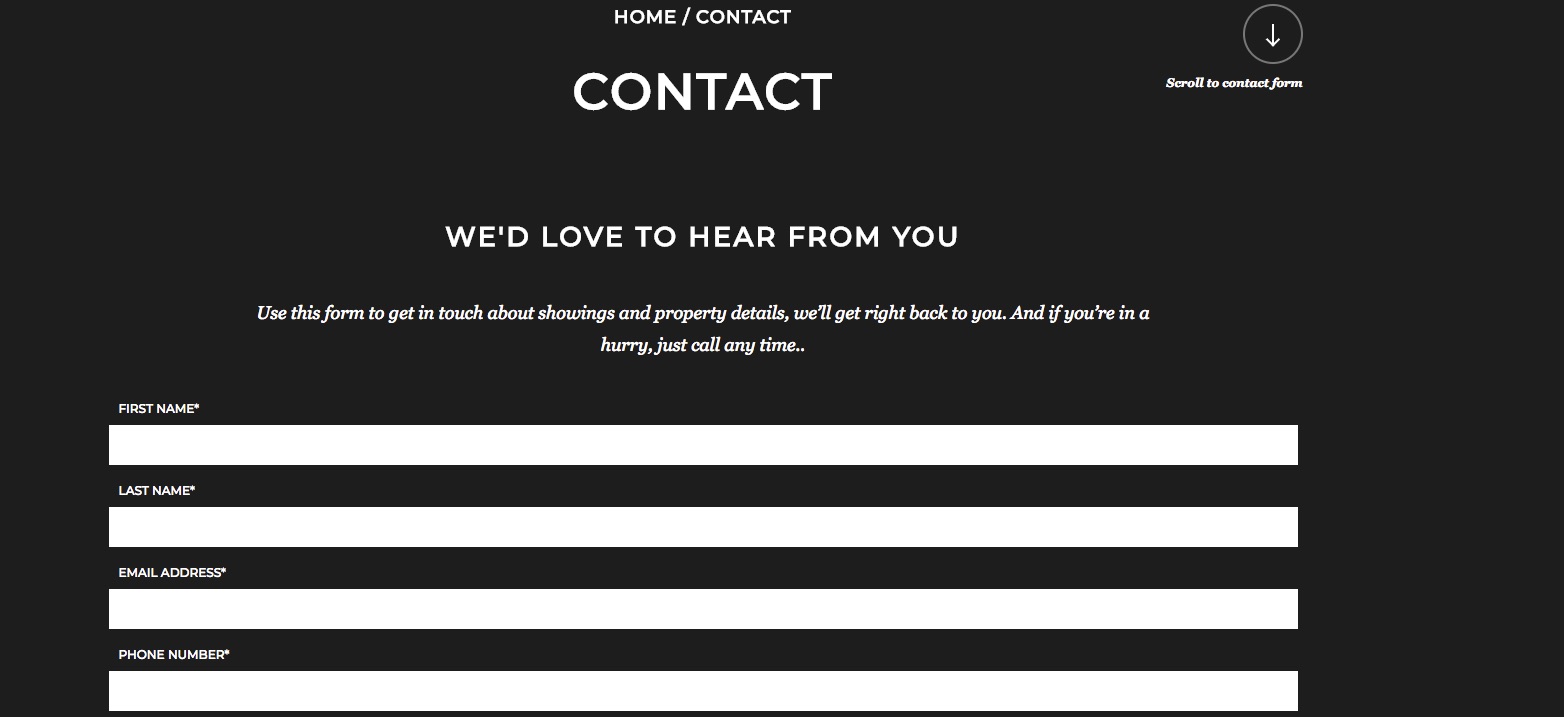 3. Homepage Contact Form  
This form allows a client to reach out directly from the homepage.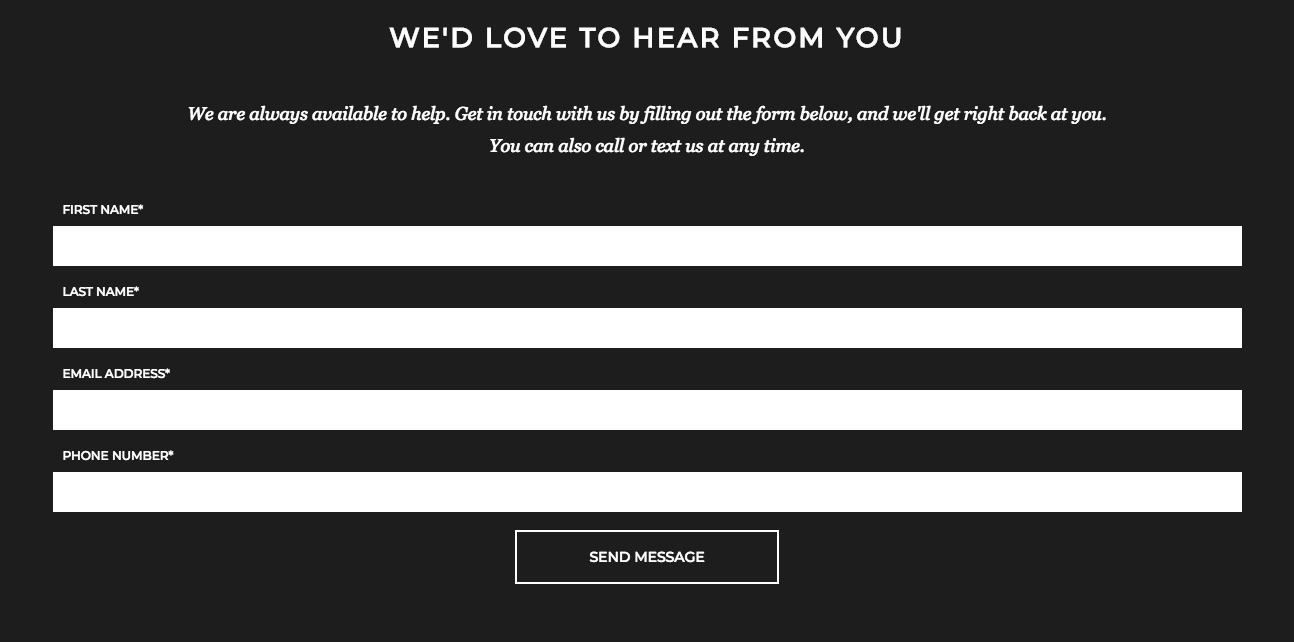 Please Note:  All fields are mandatory on the forms. 
A lead is anyone who fills one of these registration or contact forms. In addition to receiving an email notification about any lead that registers on the site, you can also view a list of all of your leads through your Placester account.
Viewing your Leads 
When you have a new lead there are two ways to check it from the backend of your account. In the upper righthand corner of your Dashboard, there is a bell icon where you will be able to view all of your alerts. If you have a new lead, you will see a red dot with a number over the bell.  If you click on this you will see your lead details.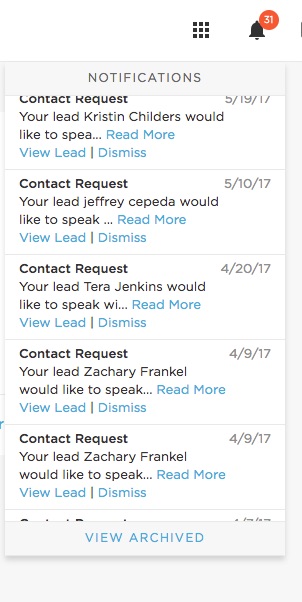 If you would like to view all your leads you can also click on the Apps icon and then click on "CRM".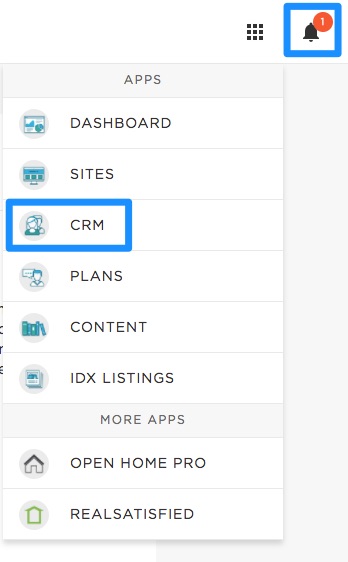 This will bring you to the CRM, where you will see all your leads. 

Ready to do more with Placester?
Placester's Pro Package offers more functionality for both lead capture and lead management. For lead capture, Placester offers customizable pop-up lead capture and landing pages. The Pro Package also includes a full CRM with customizable and automated lead follow up tools. If you would like to learn more about our Upgraded package, please click here, or reach out to our sales team at 1-800-728-3891x2.
Questions?
Please reach out to our support team at support-nar@placester.com 
Let experts do it for you
Visit our creative services marketplace to get on-demand help, on-time and on-budget.
Browse all Services
Are you looking for something different?
Didn't find an answer to your questions? Our support team is ready to help you.