Placester homepage: Publisher Real Estate News RSS
You can populate one or two homepage widgets with a standard RSS feed: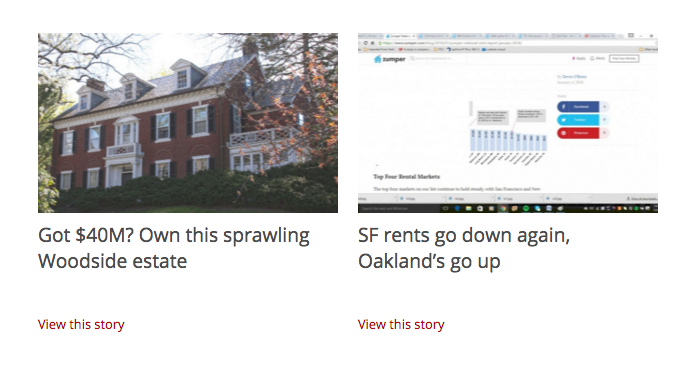 In order to publish images, the images need to be treated as 'enclosures' in the RSS feed. This is a separate, designated field within the RSS item, and part of the RSS spec. Alternately, if there's an image in the HTML contents of an article, Placester attempts to find it but cannot guarantee success.
---
---