Branding Your Dashboard With Your Company Logo [Classic]
Branding Your Dashboard With Your Company Logo [Classic]
This article will show you how to upload a logo to your Placester dashboard so that all of your agents' dashboards will be branded with your company logo.
Please note that this ability is only available through our Broker Pro subscription. If you are not subscribing to this package but would like to learn more, please visit our packages and pricing page.
Replacing the Default Placester Logo
By default, your account and your agents' accounts will have the Placester logo in the top left corner.

If you upload your own logo, you and your agents will see a custom branded version of the Placester dashboard.

Account Tab
You can upload your own company logo by following a few quick steps. From the main view on the admin side of your broker account, click the My Account in the tab from the upper right hand corner menu to access your account settings.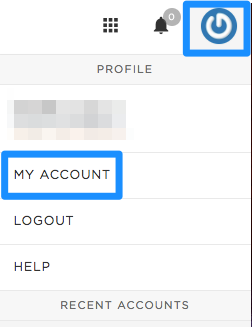 Editing Your Account Settings
Within the Account tab, click Edit (next to Account Details) to bring up your editing options.

Uploading your Logo
Scroll down to the Broker Logo section. You'll see the current logo there and an option to upload a new file.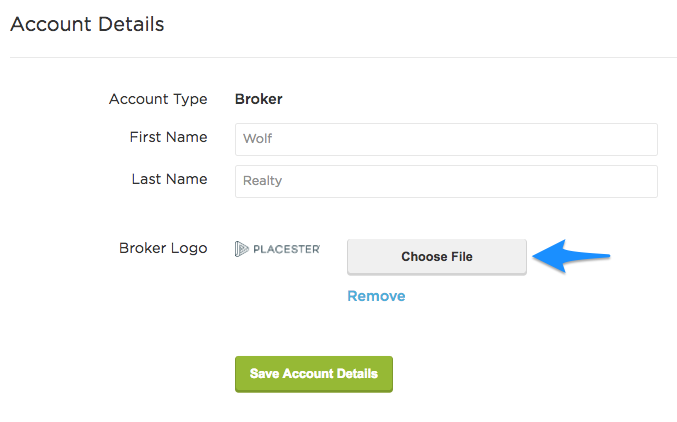 You can choose a file from your computer to upload as the new logo that all agents will see within the Placester application.
Here is this process being completed in just a few seconds:
Click Save Account Details once the logo has been uploaded. You and your agents will now see your company logo when logged into Placester.
Need More Help?
If you have additional questions about adjusting your home slideshow images, let our support team know at support@placester.com.
Let experts do it for you
Visit our creative services marketplace to get on-demand help, on-time and on-budget.
Browse all Services
Are you looking for something different?
Didn't find an answer to your questions? Our support team is ready to help you.