Assigning leads from your brokerage site to your agents [Codeless]
Assigning leads from your brokerage site to your agents [Codeless]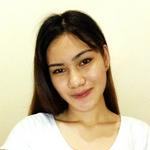 Updated by Cherry Arn Tomayao
This article will show you how to assign leads from your broker site to agents in your brokerage. Please keep in mind that the ability to assign leads to Agents is currently only available through our Broker Pro subscription. If you are not subscribed to this package but would like to learn more, please visit our packages and pricing page.
On the upper hand of your dashboard click the Agent Management tab to access your lead management features.
This will take you to your agent roster.  To begin setting up routing click on the agent group button.
Many brokers choose to distribute the leads that come into the site directly or from other sources to the agents in their brokerage.  With lead forwarding on your Placester site, you have the option to distribute leads evenly from any given source or to weigh the distribution so some agents receive more leads than others.
Leads from your Placester site
In the Agent groups list, you will see a series of groups that have been added by Placester.  These contain a group for all leads that come directly through your site under All Agents, as well as the most popular third-party lead sources.
By default, the All Agents group is set up to evenly distribute leads and is not editable. 
If this is the setting you prefer you will not need to make any adjustments.  If, however, you would like to weight your agents so certain agents receive more leads than others, you will need to create a new group.     
To create a new group click on the new agent group button at the top of the page.
This will open up the New Group page. 
Label the group in the Group Name section then click the plus next to any agents you would like to add to the group.
The Boost Level will determine what percentage of leads an agent receives.  Use the plus and minus buttons to raise or lower the percentage.  Note:  You will need to add all agents to the list.  If you do not want an agent to receive any leads set their boost level to zero.
Once you have selected the percentages click save at the bottom of the page. You will then see the new group in the group list.  In order to have these new assignment rules apply to your site you will next need to click on the lead routing button.
Lead routing will allow you to change the group associated with your site so you can adjust your lead routing rules.  Click on the name of your site to edit the group assignment.
Proceed to Default Rule. Here you can change the lead assignment from the default All Agents group to you custom group and  in turn, the lead distribution rules that are associated with it.    
You also have an option to set up more rules by clicking on Add Another Rule under Advanced Rules
Here you can choose more specific routing based on either Zip Code or price. 
These serve as exceptions to the default routing rule.  For example, if Price is less than 100,000 route to All Agents instead of this group.  Also if the Zip Code 05401 is included the lead will also follow to the All Agent group routing rules.
Once your conditions have been added you can click on The ANY or ALL option to determine if you would like both conditions to apply for just one or the other.  You can add as many advanced rules as you would like.  Once this has been completed click save at the bottom of the page.   
Leads from third party sources
Setting up lead routing for leads coming from third-party services is similar to the process outlined in the previous section.  However, there are a couple of key differences that are important to note.
On the Agent Groups page you will see some groups for the major third-party lead capture services already created.     
The first difference is that the third-party groups are editable.  Click on the group to add agents.  If you would like to weight the agents for any one of these groups you can do that is well using the Boost.  
Once you have set up the agents in the group the way you would like, you will need to move over to the Lead Routing button.
This is where you will find the second difference.  First, add the correct group.  You can then add any advanced rules you would like to add.  The second step is setting up the forwarding from these sources to your site.  In order to do this, you will need to copy the routing email from the bottom of the page and add it to the third party service.   To learn more about lead routing click here.  
Need More Help?
If you have additional questions about routing leads to agents, let our support team know at support@placester.com.
Let experts do it for you
Receive your finished work, take a minute to do a happy dance, and reply with revisions if needed. Rinse and repeat.
Browse all Services
Are you looking for something different?
Didn't find an answer to your questions? Our support team is ready to help you.