How to Submit a Billing Issue Request [Classic]
How to Submit a Billing Issue Request [Classic]
This article will walk you through the process of submitting a billing issue request for your Placester subscription. You can submit a Billing Issue Request if you have an unexplained charge, would like to review your subscription, or request a credit or refund. 
Navigating to Your Account Settings 
To navigate to your Account Settings, click on the big blue power button in the top right corner, then click on "My Account".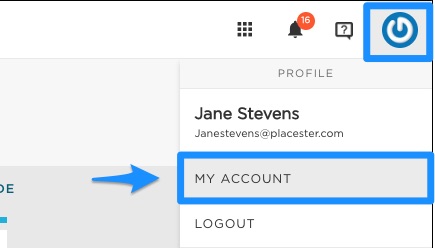 Next, click on the "Subscriptions" tab. You will then be able to click on the "Billing Issue/Request" option.

Submitting Your Request 
After clicking on this link, you will be brought to a form where you can submit your billing issue  request. A member of our Account Management team will be in touch with you within 1 business day to follow-up and confirm your request.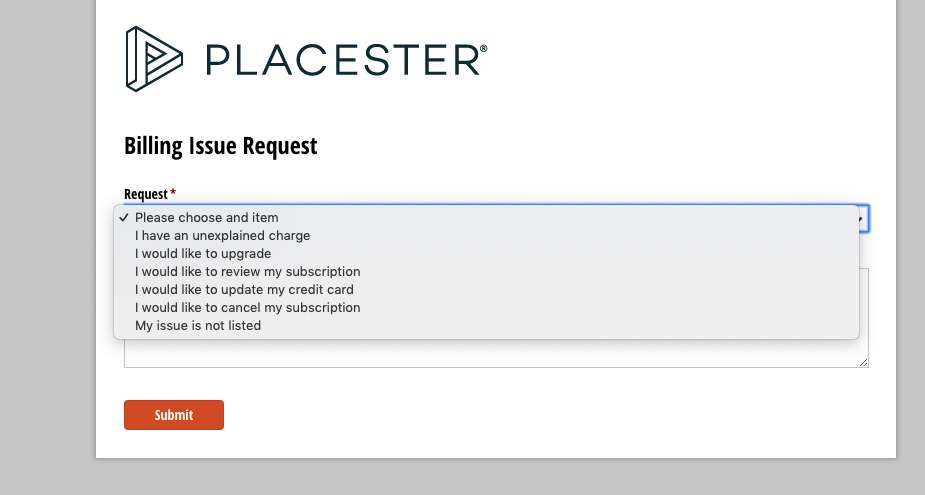 Need More Help?
If you have additional questions about submitting your billing request, let our support team know at support@placester.com
Let experts do it for you
Visit our creative services marketplace to get on-demand help, on-time and on-budget.
Browse all Services
Are you looking for something different?
Didn't find an answer to your questions? Our support team is ready to help you.