Creating a Featured Office Ad for Publishers
Creating a Featured Office Ad for Publishers
This article will show you how to setup a Featured Office ad that will appear in the right-rail.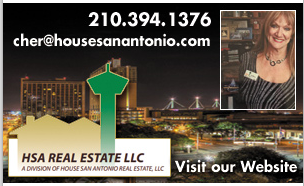 Logging in
In your browser, open the Campaign Manager (CM), at pan.placester.com. Enter your log in details and click Login.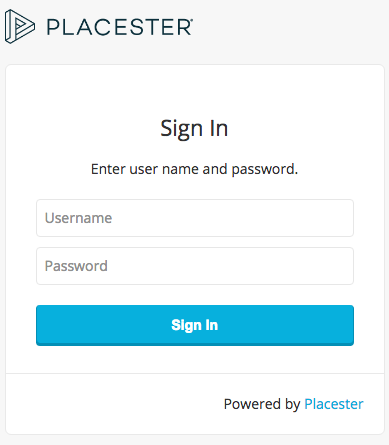 Work from an Existing Campaign
Click the Campaigns tab to display a list of all campaigns for your site. You can browse the list or use a search function (Control-F or Command-F). If you are unsure of the campaign name try searching for either Featured Agent or the specific agent. We recommend including the ad type, placement, and advertiser in naming campaigns, to help you find them later.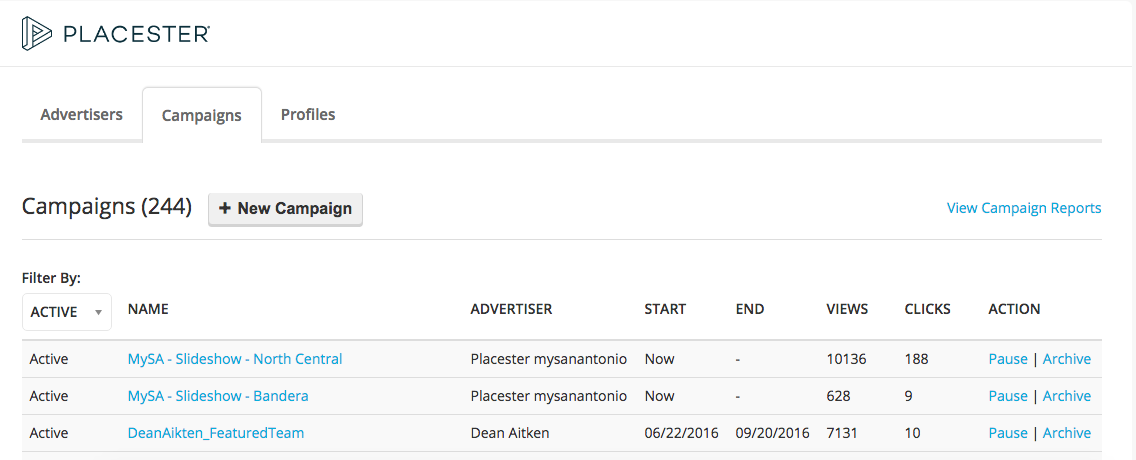 Creating a New Campaign
On the campaign tab, click the + New Campaign. A small drop-down menu will appear, giving you three campaign choices, select Single.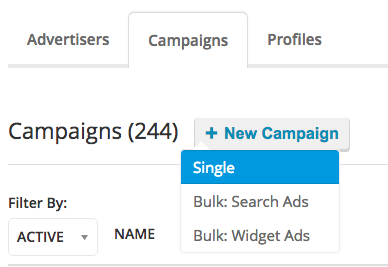 This will bring you to the campaign creation screen.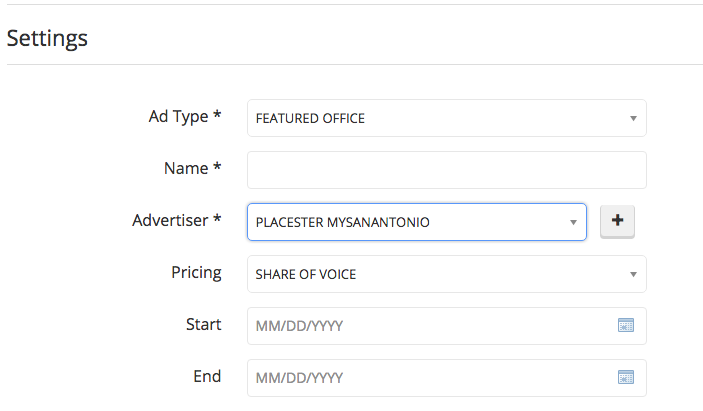 Set the Ad Type to Featured Office, then select the appropriate advertiser. Name the campaign with the ad type, placement, and advertiser. You also have the option of setting start and end dates.

Next, select where you want the ad to appear. You can select groups of zip codes by holding down the shift key or select multiple individual zip codes by holding the command key on Macs or the control key on PCs. Finally, click the Create Campaign button.
Name the ad Featured Office, [Placement], [agents name], [date]. Upload their office logo and the office website. These should be supplied by the office. You can, optionally, also include the office name, address, phone number, and email.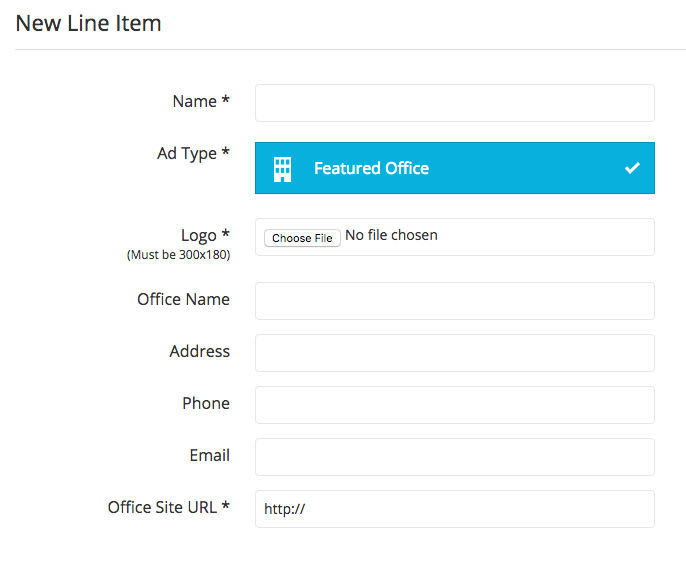 Once the desired (and required) fields are filled out, click the Add Line Item button to finalize.
If you are creating this ad in a new campaign, you will need to start the campaign before the ad will publish. Just click the Start button in the upper right corner and you're ready to go. 
Let experts do it for you
Visit our creative services marketplace to get on-demand help, on-time and on-budget.
Browse all Services
Are you looking for something different?
Didn't find an answer to your questions? Our support team is ready to help you.