How do I change the order of Open Home Pro® questions?
How do I change the order of Open Home Pro® questions?
When you move a question from one column to the other please make sure you are seeing the darker gray box appear before releasing the question.
Note: If you'd like to remove questions from displaying, you can drag these questions down to the "Inactive" column and they will not display while running an open house.
To make a change in the Open Home Pro® iPad application, see below: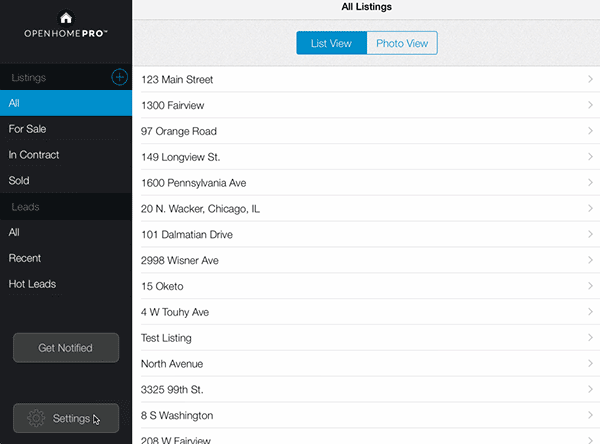 To make the same changes on our website, after you have signed in, go to the Questions section of Openhomepro.com 
From there you can change the order of active questions, or drag any question you do not want to have answered into the Inactive column, as shown below: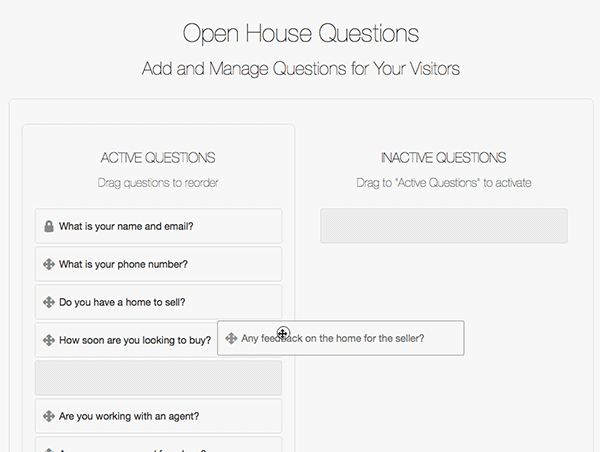 Need more help? 
If you have additional questions about changing the order of questions, let us know at support@openhomepro.com.
Let experts do it for you
Visit our creative services marketplace to get on-demand help, on-time and on-budget.
Browse all Services
Are you looking for something different?
Didn't find an answer to your questions? Our support team is ready to help you.