How to Create an Additional Site
How to Create an Additional Site
This article will explain how to add more sites to your Placester account.
Why do I want an additional site?
There are many reasons why an agent may choose to add an additional site to their account. The main reasons are to use an additional MLS on a separate site or to create sites for different markets. Learn about linking to multiple MLS searches here.

How to add a site
If you do wish to add an additional site, you will want to login to your Placester account. Within the sites application, click the plus (+) next to the word Sites.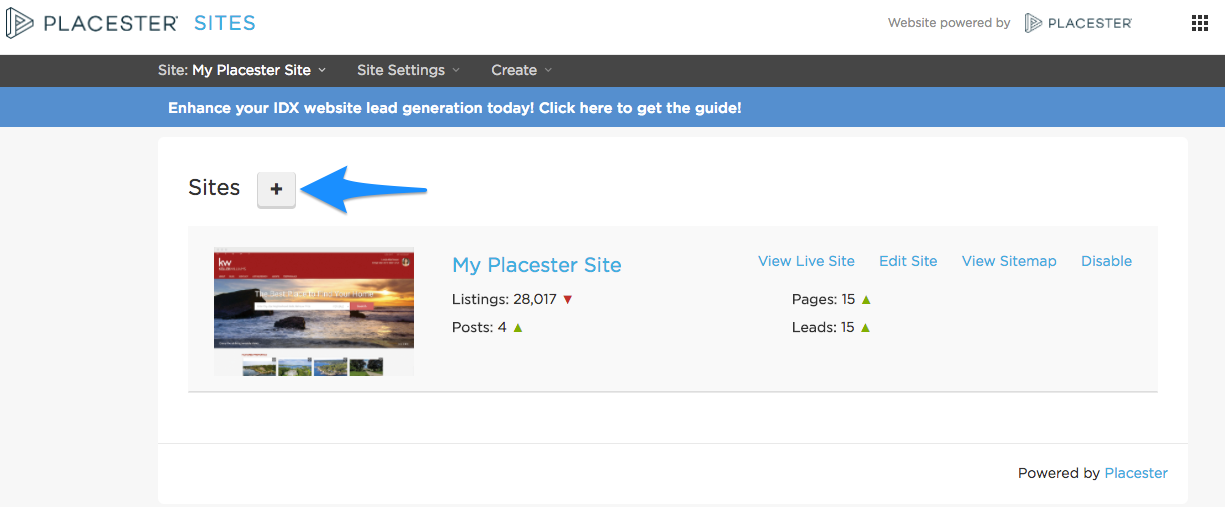 You will then be presented with your site options. You can either create an additional full site or a single property site. Learn more about single property sites here.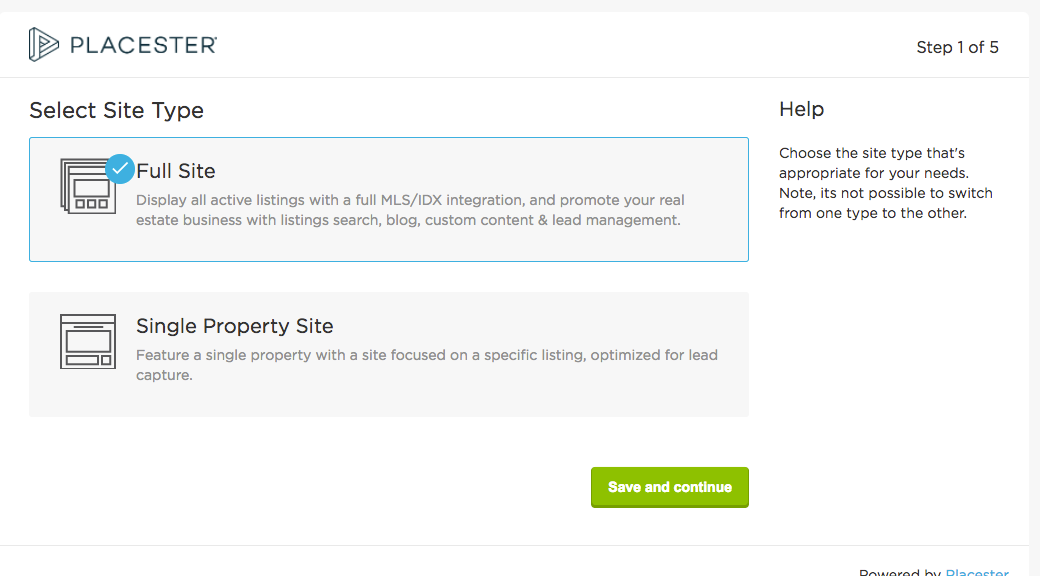 Next, you'll be walked through the site setup wizard. Once the site is created, you can move forward with personalizing your site. If you need a refresher, click here to connect to the Placester quick start guide.
Need More Help?
If you have additional questions about creating an additional site, let our support team know at support@placester.com.