Upgrading to Android Version 4.2
Upgrading to Android Version 4.2

This article will show you how to upgrade your Android operating system to version 4.2.
The Open Home Pro® application for Android operates on Android OS Versions 4.2 and above. 
1. Select "Settings" and tap "About" on the menu.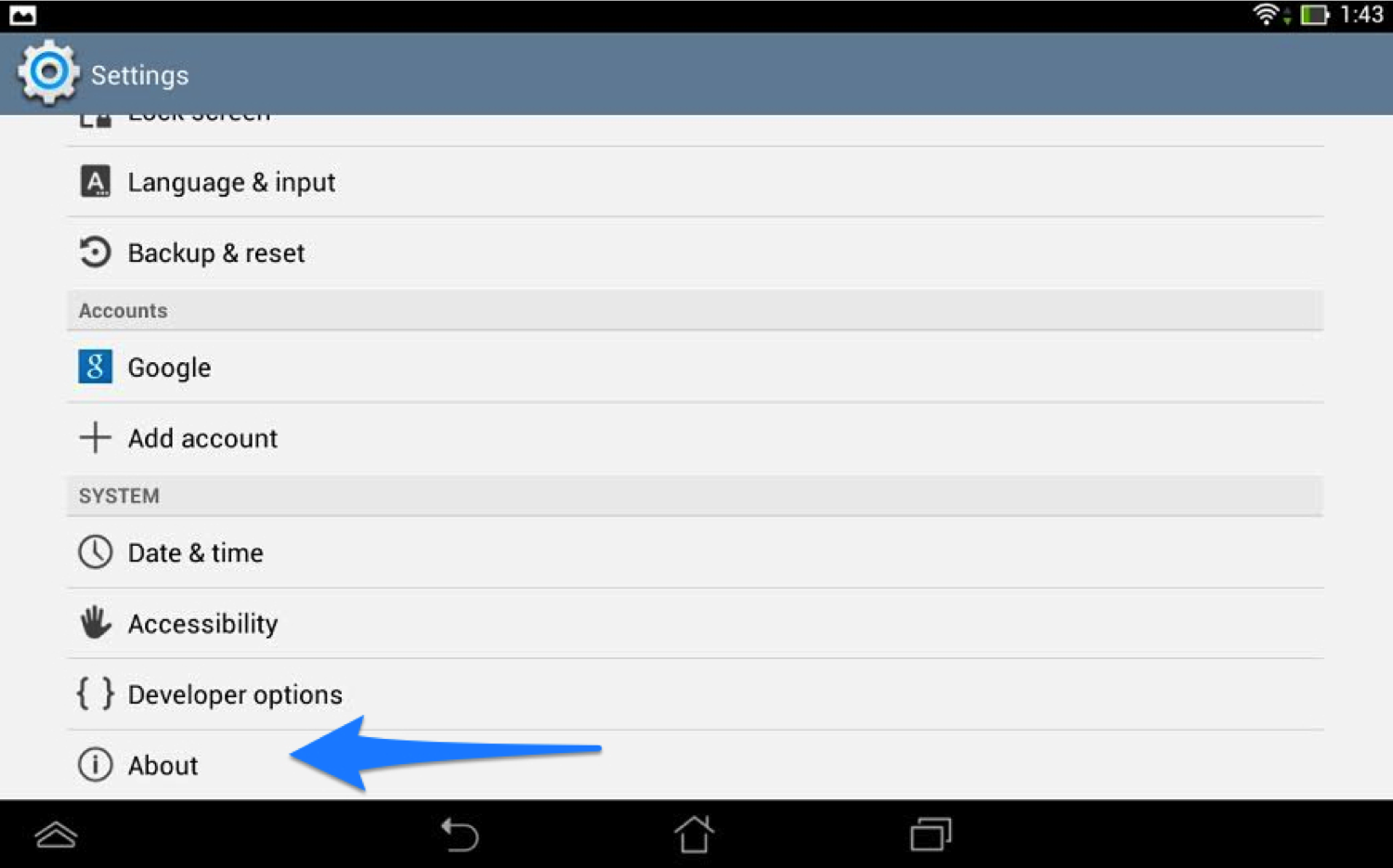 2. Look at where it says "Android Version". If the version listed is under 4.2, tap "System Update" to check if you can upgrade.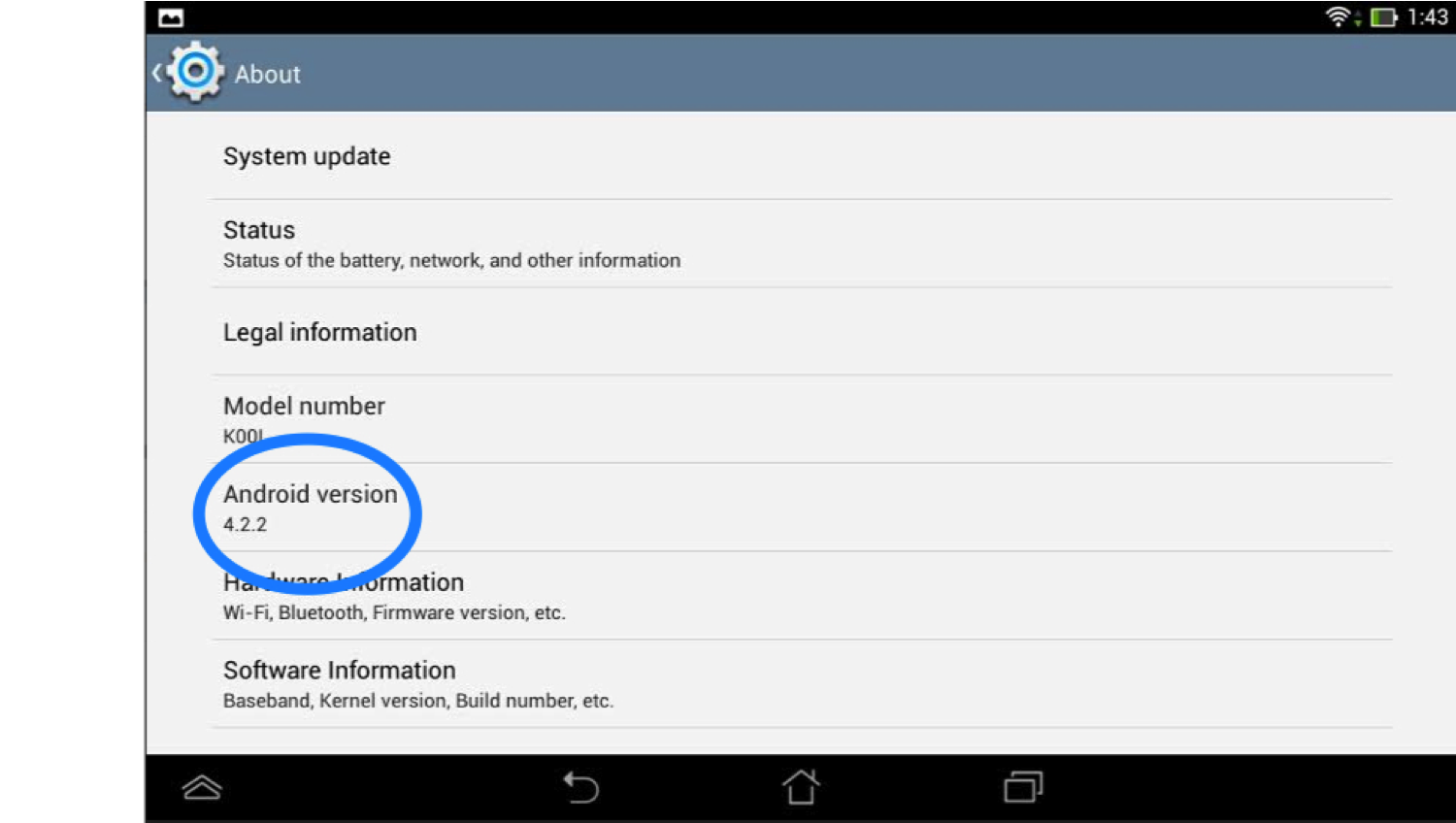 Note: Not all Androids are compatible with Version 4.2. Our team is working to develop compatibility with earlier Android versions.


Need more help? 
If you have additional questions about upgrading your Android device, let us know at support@openhomepro.com.
Let experts do it for you
Visit our creative services marketplace to get on-demand help, on-time and on-budget.
Browse all Services
Are you looking for something different?
Didn't find an answer to your questions? Our support team is ready to help you.