This article will show you some quick ways to view your live site when you're making changes in the admin panel.
Front End vs. Back End
The back end of your site is the administrative area you use to edit your site. Only you can see the back end options. The front end is the live or public version of the site that your visitors see. 
The back end of your site will look similar to this: 
It's a good idea to have the front of your site open in another tab to see the effects of any updates you're making on the back end. We've made that easy to do with a couple of options:
Option 1: Sites tab > View Live Site
When you're logged into your account on the back end, if you don't already have it open, you'll need to click on the Sites tab. Then just click View Live Site.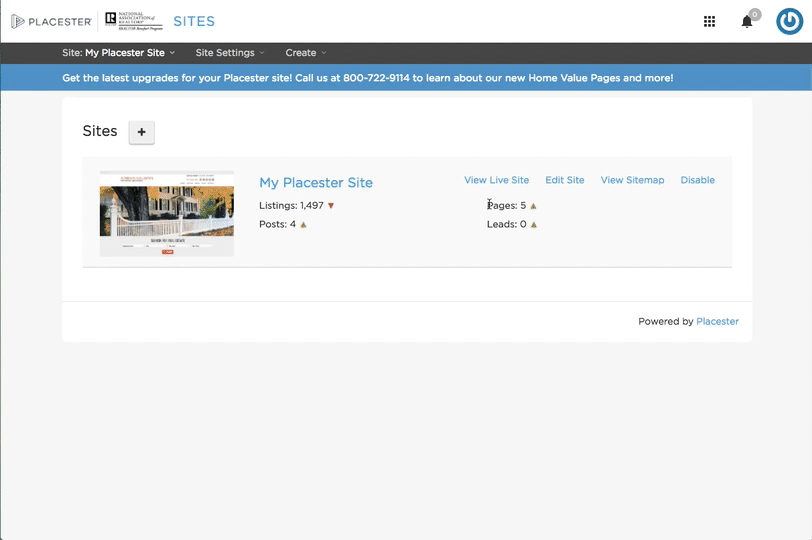 Option 2: Edit Site > View Live Site
Most of the time, you'll be working in the Site Details section of the panel, where you can easily edit pages and blog posts and add testimonials or agents, etc. Here's the fastest way to view your live site in this case:
1. Open your Sites tab in the central area of the admin panel
2. Click Edit Site next to your site name, or just click directly on the site name
3. Click View Live Site
Need More Help?
If you have additional questions about accessing the front end of your site, let our support team know at support@placester.com.