This article will show you how to import leads to your Placester account.
Importing Leads
To import your leads, first log in to your Placester account. Then go to the app icon and select CRM.
Next, click the Actions dropdown, and select Import.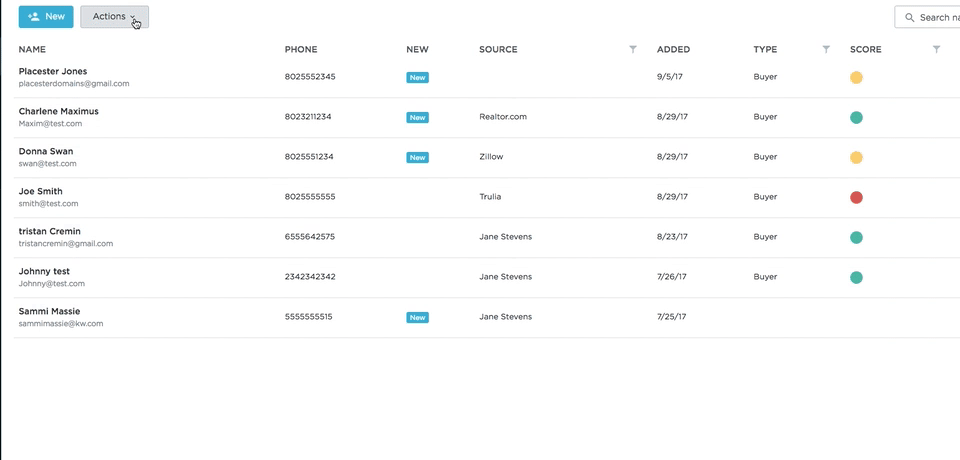 The next screen is where you'll be uploading your leads, which will need to be uploaded via a CSV file. You'll see a link to download an example template which you should use for your lead upload. 
You'll be able to view a list of completed and in progress imports. Any imported leads will be marked as NEW with a source of 'import'.
NOTE: The data should only include fields for first name, last name, email, and phone number. The import process will not import blank rows, rows with missing or invalid email addresses, invalid phone numbers or more than one phone number or email address for a lead. You'll be able to export a list of leads that did not successfully import (with the reason why) by clicking on the highlighted number in the 'Leads Failed' column. 
You'll also be able to manage duplicates that arise from the import.
Need More Help? 
If you have additional questions about editing your leads, let our support team know at support@placester.com.