Madison Theme: Natural Language Search
This article will explain how the Natural Language Search (NLS) works on the KW-exclusive theme, Madison.
Natural Language Search
NLS is a new search feature made available by Placester. This allows you to freely type what you're looking for in to the search box on your home page and on listings search pages.

The search box autosuggests search criteria based on what you're typing. In the example below, we're looking for 3 bed home in Austin, TX. You'll see that a price range is suggested in the drop down box; users can click this or continue entering their own criteria to search by. You can also switch between For Sale and For Rent at the end of white text entry bar.

Clicking Search takes the user to the listings search page. Here, you'll see a map displaying icons for homes that match your search, and a list of those homes. At the top of the right hand column are the filters entered.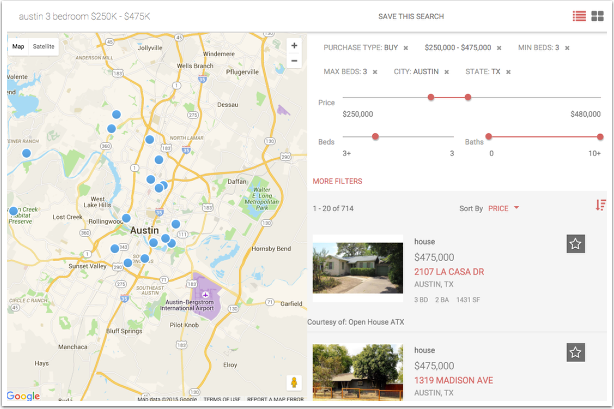 Another feature of NLS is the 'sliders'. You can click and drag the circles on each slider to change the criteria instantly.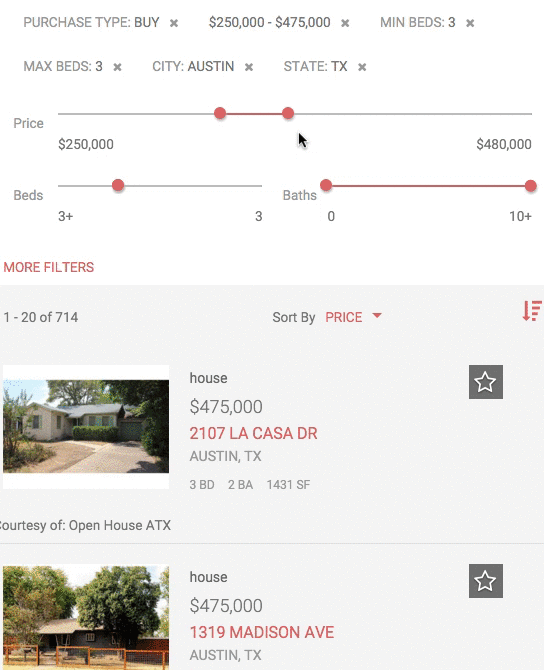 Adding filters
Clicking More Filters at the top of the search results list opens additional filters to search by.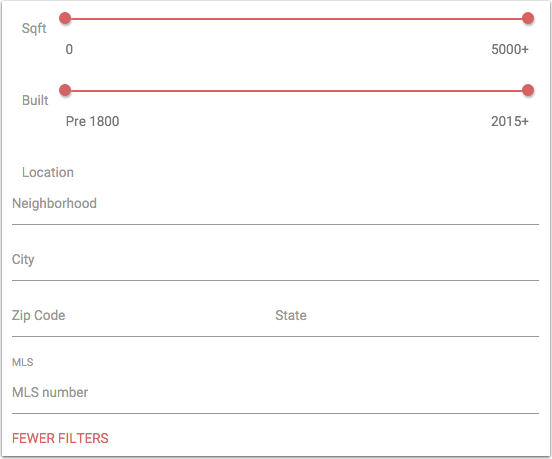 Changing Views and Sorting
There are two views for the properties on the search results page: List, and Tiles. You can switch between these two by clicking the icons at the top of the search column.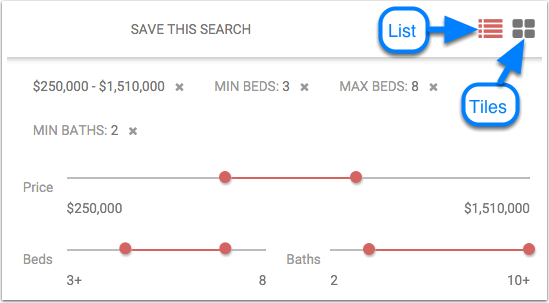 You can also change the sort criteria and direction. These settings appear below the filters and above the listings. You can sort by Price, Total Images, Beds, Baths and Year Built, and by ascending or descending (by clicking the arrow icon).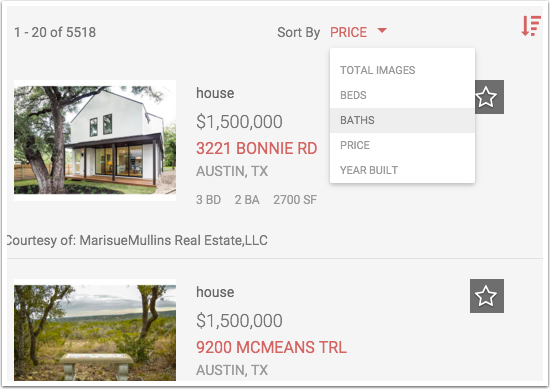 Map search
Another feature of Madison's NLS is the large map on the left of search result pages. You can zoom in to the map if you want to look for listings in a specific area, and click and drag around to view other results on the map. When you zoom in to a certain point on the map, the pins that display where the listings are will also display the price of those listings.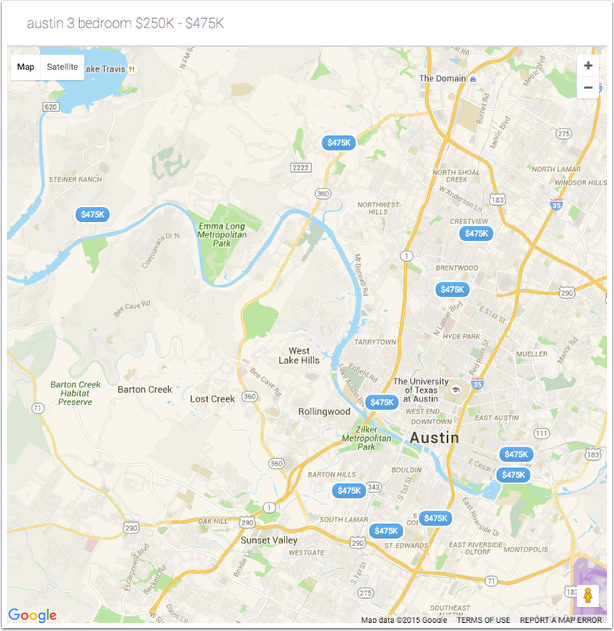 Need more help?
If you have additional questions about Natural Language Search on the Madison theme, let our support team know at support-kw@placester.com.
---
---