Defining Modules and Widgets in Codeless
Defining Modules and Widgets in Codeless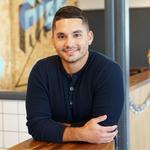 Updated by Craig LeBlanc
Modules and widgets are the buliding blocks of your Codeless website.
When you think about designing your website homepage or creating a custom landing page, you can often feel overwhelmed by the thought of all the different options you may need to include. Well, we have simplified this entire process for you.
What are modules?
You can think of modules as distinct design options that make up the core purpose of whatever page it is that you are creating. The module options available to you in Codeless are tailored to specific real estate website design use cases.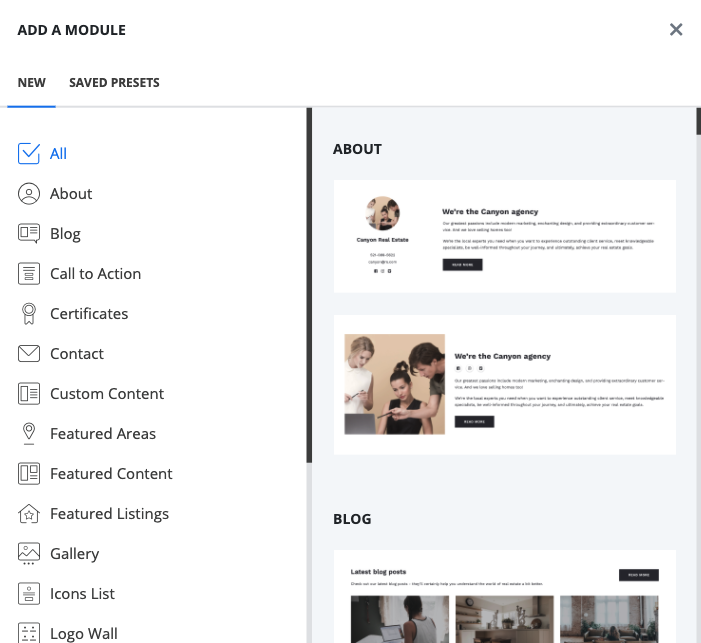 Many of these modules offer multiple layouts that you can choose from to achieve the exact look and feel you are searching for. In addition to this, you can change the padding or margin as you see fit, select different background colors for your module, upload module background images, and more.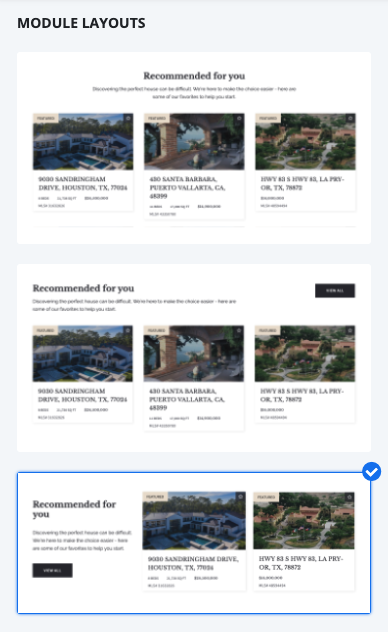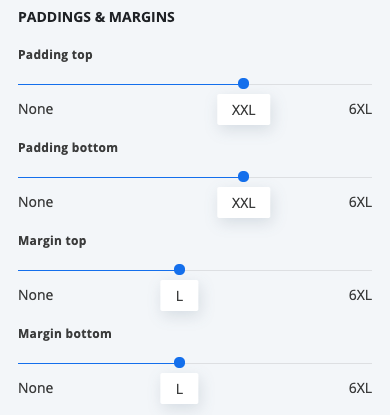 The flexibility of modules is consistent throughout your entire website design experience. Codeless offers simple drag-and-drop features to enable the ability to adjust the order of your modules on any page.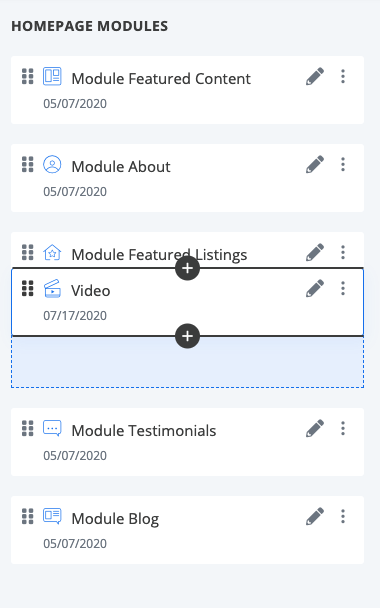 What are widgets?
You can think of widgets as additional sidebar options that can be added to your page(s) for easy access to things like contact forms, a quick search for listings, agent information, and more.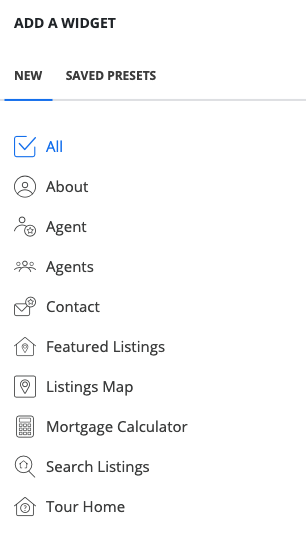 Much like modules, widgets offer flexibility and can be placed on the left or right side of your page and the order of your widgets can easily be adjusted.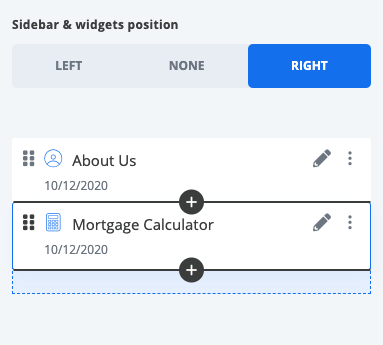 Video overview
If you're interested in watching a video tutorial with specific module and widget examples, click the video player below.
Frequently Asked questions
Do I have access to all modules/widgets when I sign up with Placester?

No, you will have limited access to various modules/widgets on the Starter plan. If you would like to receive full access to all modules/widgets, we recommend upgrading to our Advanced or Office Builder plans.
Can I use widgets on my homepage?

No, widgets are designated for all of the standard pages throughout your Codeless website.
Why would I use modules instead of the content editor?

Our content editor is great for creating just that - content. In the instances where you would like to feature your testimonials on a page, display featured listings, or add a mortgage calculator option, we've made it easy for you to display these things (without the need for any additional coding) by using modules.
Will widgets display on mobile devices?

Yes, widgets are designated for all devices and will display towards the bottom of your page.
Let experts do it for you
Visit our creative services marketplace to get on-demand help, on-time and on-budget.
Browse all Services
Are you looking for something different?
Didn't find an answer to your questions? Our support team is ready to help you.