Adding Animations to Your Design Modules in Codeless
Adding Animations to Your Design Modules in Codeless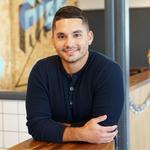 Updated by Craig LeBlanc
What most developers would charge you an arm and a leg for, we provide you with as a part of the Placester experience. Our animations feature will truly make your Codeless website stand out to visitors and helps add that custom look and feel you've been searching for.
Adding animations to modules
You are able to update every module throughout your entire website with our customizable animation features. Simply navigate to the module that you'd like to edit, whether it be a module on your homepage or a subpage, and click the Animations tab.
Choosing from our animation options
Once in the Animations tab, simply select the specific part of your module (title, description, content, button) you would like to update and choose the type of animation and duration you would like to add.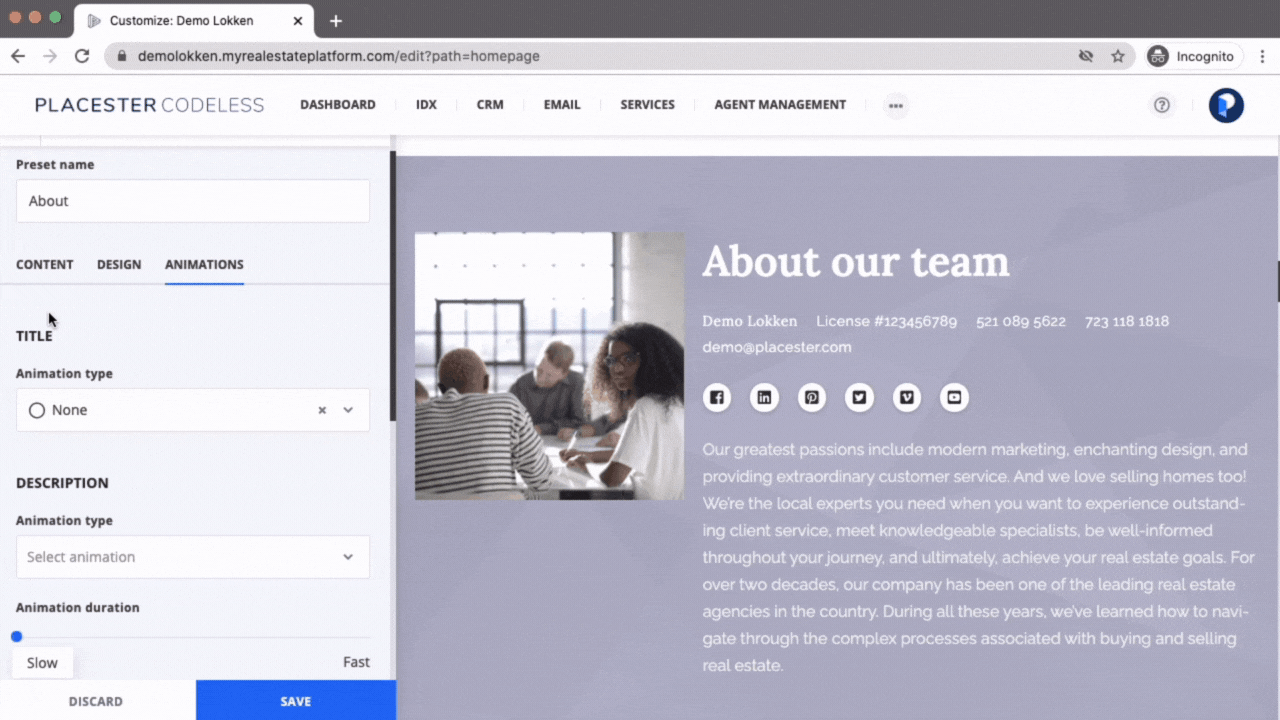 Video overview
If you would like to see design animations in action with the help of our Product team, click the video player below.
​Need More Help?​
For questions, concerns, or feedback, please chat with our team: https://app.placester.com/chat
Frequently asked questions
Can I use animations on widgets?

No, animations are only supported on modules at this time.
Do I have to insert custom code to enable animations?

Absolutely not. We strive to simplify the website building experience for you and this is just one more feature that you can launch without the need for a developer!
What's the most popular use case for utilizing animations?

We highly recommend incorporating animations into your homepage modules to immediately stand out when a visitor lands on your website.
Are animation features available on all plans?

Yes, every plan we offer includes module animation features.
Let experts do it for you
Visit our creative services marketplace to get on-demand help, on-time and on-budget.
Browse all Services
Are you looking for something different?
Didn't find an answer to your questions? Our support team is ready to help you.