Deactivating an Agent Website using Agent Manager
Deactivating an Agent Website using Agent Manager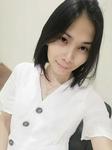 Updated by Amber Sabio
This article will show you how to Deactivate or Unlaunch an Agent Website using Placester's Agent Manager.
With the NEW Agent Manager feature for our Office Builder / Broker Pro subscriptions, you would now be able to:
Easily onboard, support and collaborate with your Agents!
Invite Agents to your Broker subscription with Placester.
Manage all your Agents and their information across their Placester account and website as well as the Offices displayed on your main Broker site.
Easily add Agents to your Roster or CRM lead routing.
Create templates for your Brokerage, duplicate them and assign them to an Agent.
Please note: This feature is only available through our Office Builder / Broker Pro subscriptions. If you would like to learn more about this subscription, please check out our packages and pricing page.
Check out our cool video to learn more about the features of the NEW Agent Manager.
Deactivating/ Unlaunching an Agent Website
It is important for brokers to deactivate any agent websites that they do not want live to make sure they are not charged for those agent sites. As a reminder, brokers will be charged $5/month for each launched agent website. Below you will find instructions on how to deactivate agent sites to avoid unnecessary charges:
To proceed in deactivating an Agent Website. Simply go to the Sites tab under agent manager.

Look for a specific launched agent website that you would like to be deactivated and click the vertical ellipsis icon (⋮) for the Deactivate option to show up.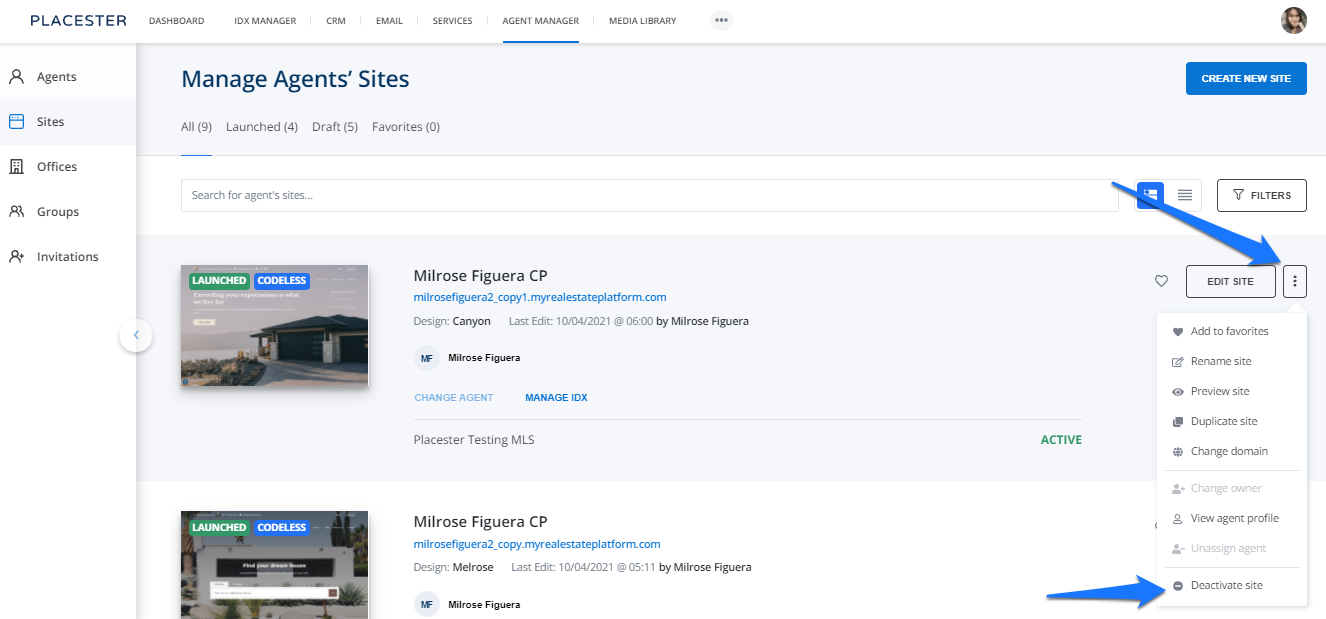 Proceed to deactivate the website by clicking the deactivate option and confirm.
Please note that deactivating a website does not mean that you are deleting it, it only deactivates the website from being live or visible to the public.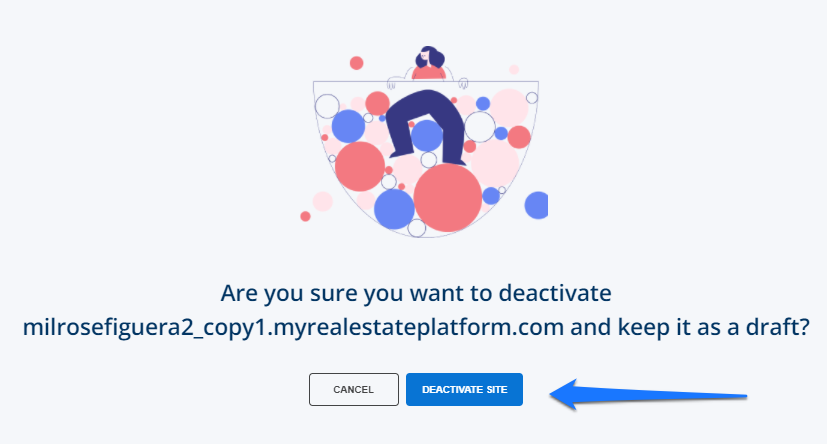 Once confirmed and deactivated, the website status will change to draft from publish and the launch button will be visible on the specific agent website tab.

Also, If the agent website is already deactivated, you can permanently delete the website by selecting the option to delete. However, you can only delete a Placester website that is not originally owned by that agent, prior to inviting to your brokerage.

Once you deactivate an agent website, you will not be charged for that site going forward, but you will see a prorated charge for the amount of time the agent was active (# of days / $5) on your next monthly bill.
Placester's Agent Manager gives you more control over your subscription; insight into what's happening within your subscription and ease of access for you and your admins.
Need More Help?
For questions, concerns or feedback, please chat with our team:https://app.placester.com/chat
Let experts do it for you
Visit our creative services marketplace to get on-demand help, on-time and on-budget.
Browse all Services
Are you looking for something different?
Didn't find an answer to your questions? Our support team is ready to help you.