As part of your Free NAR Edition site with Placester, you will receive five free blog posts. These posts appear differently depending on whether you are using the Chicago or Highland theme. 
Highland 
On the Highland theme, your posts will appear at the bottom of the homepage as well as on a blog index page that links from your menu.
Link to the Blog page on the Menu:

Blog Posts at the bottom of the home page: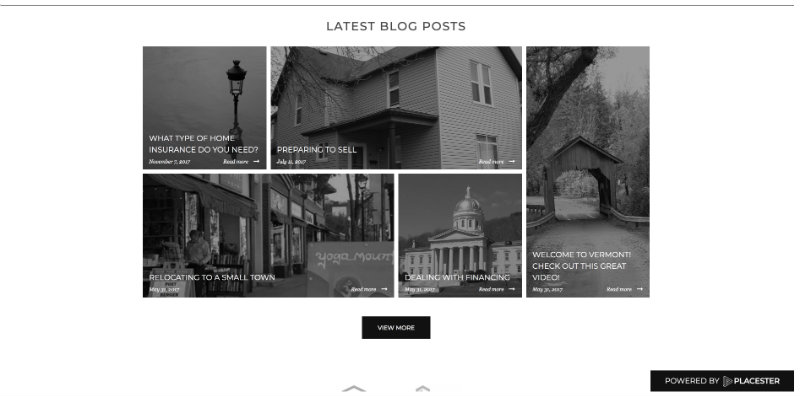 Chicago
With Chicago, you will be able to access the blogs through the link in the Menu only.

Ready to do more with Placester?
The blog section on the free version of the site is fixed. Adding blog content can be a great way to boost the performance of your site.  Our PRO package allows for unlimited blogging and provides a content library of pre-written content which can be automatically published to your site.  If you would like to learn more about this or any other feature in our upgraded package click here or reach out to our sales team at 1-800-728-8391x2.
Questions?
Please reach out to our support team at support-nar@placester.com