Adding a Button to a Page [Codeless]
Adding a Button to a Page [Codeless]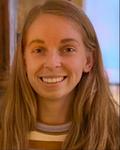 Updated by Sarah
Though Placester doesn't have built-in functionality for adding a button to your site, this article will show you a pro tip of adding an image of a button that links another page or outside link. 
Having a button on your site is friendly on the eyes. It adds color to your site and provides less text overall for your visitors to read. Your site should be easy to maneuver and when large buttons exist, site visitors know exactly where to go. A button draws your potential clients to a specific call to action. 
Where to incorporate buttons
There are many different areas where a button can be inserted within your pages. We've seen agents use buttons as links to pre-defined area pages, specific blog posts, school district information - basically any situation where there is a custom URL to link to the button will work. 
Step 1: Locate the button destination
First, decide where you want the button to bring the site visitor once they click the button. For an example, in this article, I will show you how to link a"Blog" button for an outside blog website. This is similar to hyperlinking an image to text or a custom URL.
Since you will need to copy a few URL links, it is best to have multiple tabs open at once. First, you will copy the URL for the blog website you want to link the button to. 
The easiest way to create or find a suitable button would be to search for royalty-free images. Check out our Marketing Academy article on where to find free royalty-free image sites: 40 Free Royalty-Free Stock Photo Resources.
Then once you find your image or button that you would like to use feel free to download it.
Step 2: Add the image to a page
Next, go to the page you chose to add the image to.
After adding or editing the existing page created, you will need to upload the image you selected to use as your button. To add an image simply choose your file or drag and drop after clicking the "Upload Image" symbol.
Once the image has been added to the Content Editor section, highlight the image and click the hyperlink icon.  Then add your URL link from the pre-searched page that you copied earlier to the URL field. 
Once the URL has been added to the Hyperlink section, click "Save" at the bottom of the pop-up. 
Need more help?
For questions, concerns, or feedback, please chat with our team: https://app.placester.com/chat
Let experts do it for you
Visit our creative services marketplace to get on-demand help, on-time and on-budget.
Browse all Services
Are you looking for something different?
Didn't find an answer to your questions? Our support team is ready to help you.