Scheduling Blog Posts (Agent Pro and Broker Pro Subscriptions)
With our upgraded packages, you have the ability to write a blog post and then schedule the exact time and date that you would like your blog to be posted to your website. Under the Options header, you will notice a field titled "Publish Date". You have the option of choosing to publish the blog immediately or you can click the "Edit Button" to specify a more specific date and time.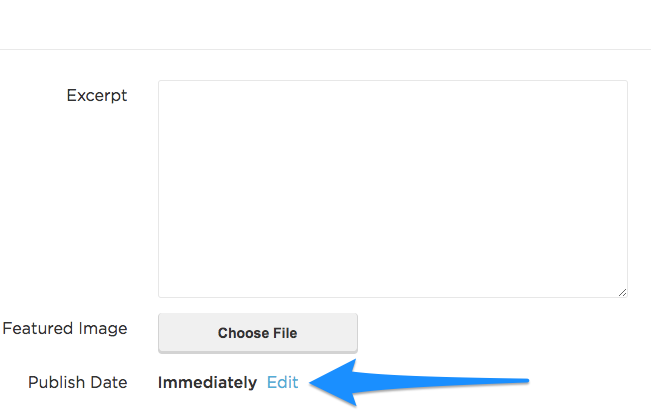 You can choose the date, time and specify the time zone and your blog will be published accordingly. This function is also available for blogs that were already created and published. If you would like to update the publish date of a blog that was previously created, you would follow this same process.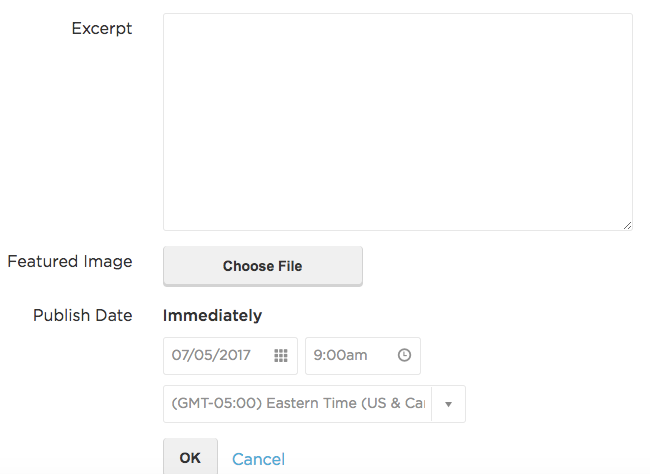 Click OK once you've selected the date, then click Publish.
 
Need More Help?
If you have additional questions about creating blog posts, let our support team know at support@placester.com.