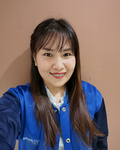 Updated by Katherine Ramirez
The article will guide you on how you can Remove your IDX Integration into your Placester website.
The IDX manager is where you can view specific information related to your IDX feed. To access this feature, you must first log in to your Placester account then select the IDX manager tab.

This is where you will see the list of all MLS contracts in your account.  The ellipses button allows the users to view/preview, deactivate/delete, and manage the integrations of the selected site.

Once the contract will be terminated, you won't be able to undo this action. If you will want to use this feed again in the future, you will need to go through the request process once again.
Note: Please be aware that if you don't have other IDX integrated into your website and you terminate your current integration, your website will automatically deactivate. A website needs an IDX integration for it to stay launched and active. If you wish to remove all the IDX integration, you will also need to deactivate/ unpublish your site.
Let experts do it for you
Visit our creative services marketplace to get on-demand help, on-time and on-budget.
Browse all Services
Are you looking for something different?
Didn't find an answer to your questions? Our support team is ready to help you.