NAR Edition: Viewing Your Slideshow
NAR Edition: Viewing Your Slideshow
As part of your free NAR Edition site with Placester, you have access to one default slideshow.
Slideshow
The slideshow setting controls what images scroll across on your homepage. The default slideshow that comes with the NAR Edition sites is called Highland.
This is where the slideshow appears on a site using the Highland theme: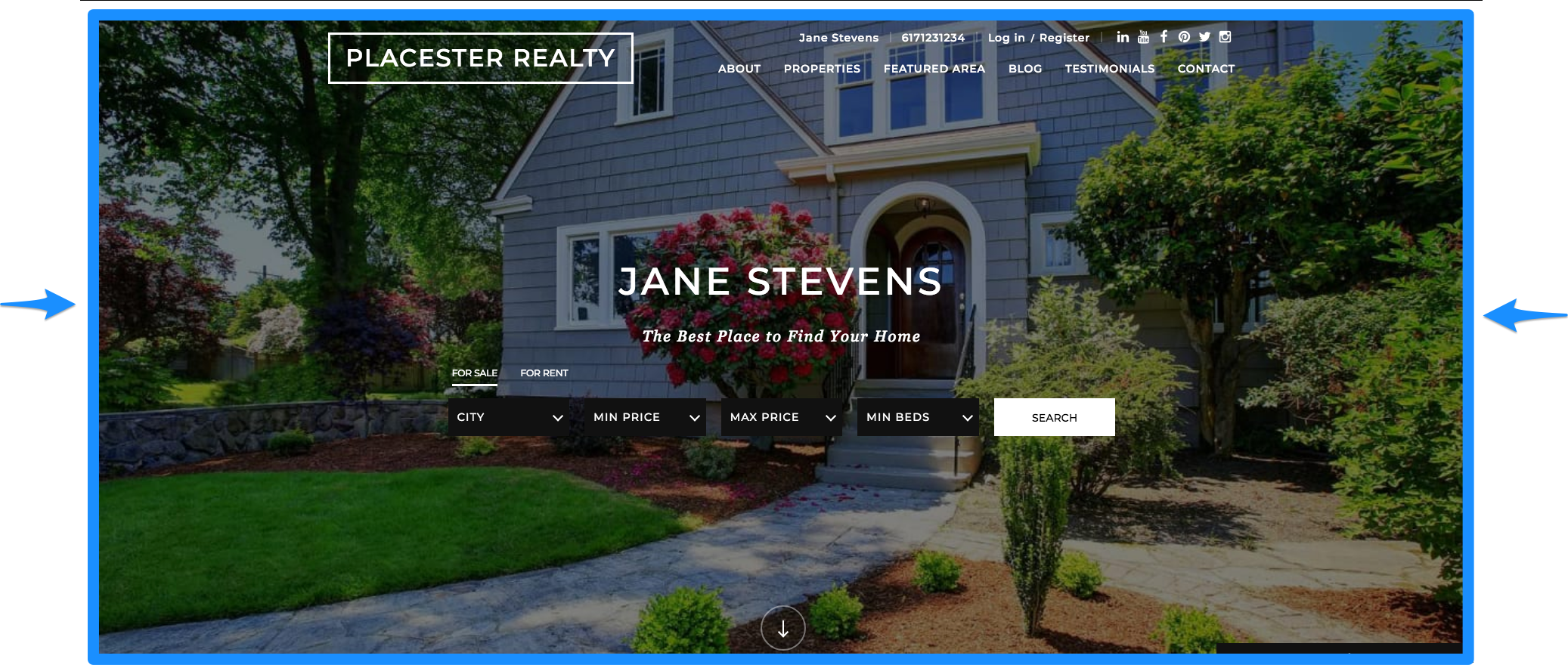 This is where the slideshow appears on a site using the Chicago theme:
Please note: that you you will see other pre-loaded slideshows within Site Settings > Slideshow in the backend of your account, however these are only available to be selected on our higher subscriptions.
Ready to do more with Placester?
All of our website designs on our PRO package features a home slideshow that can be customized with images of your own that are specific to your area or the types of homes you're focusing on. You can 1) upload your own images to replace all of the default images, 2) choose from our available sets of royalty-free images, or 3) do a combination of both. If you would like to learn more about this or any other feature in our upgraded package click here or reach out to our sales team at 1-800-728-8391x2.
Need More Help?
If you have additional questions about adjusting your slideshow images on your National Association of REALTORS® Edition Placester site, let our support team know at support-nar@placester.com.
Let experts do it for you
Visit our creative services marketplace to get on-demand help, on-time and on-budget.
Browse all Services
Are you looking for something different?
Didn't find an answer to your questions? Our support team is ready to help you.