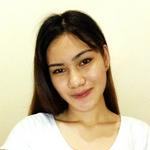 Updated by Cherry Arn Tomayao
This article will walk you through how to use the autoresponder feature with Placester. 
Please note that this feature is currently only available on certain subscription levels. If you notice that you don't have access to this feature and would like to learn more please visit our packages and pricing page.
What is an Autoresponder?
An Autoresponder is a type of Plan in the Placester CRM. A Plan is a series of automated emails that you can send to your leads to nurture them into becoming clients. Templates are the different emails that you can use to comprise a Plan. Placester has provided pre-configured Plans and Templates for user convenience, however, you can edit the ones we've provided or create your own to better suit your needs.
An Autoresponder activates an email response that is sent out automatically when site visitors submit their contact information through your live site. They work in a similar fashion to the Drip Campaigns but the autoresponder sends only one email rather than a series.
Accessing Your Autoresponders
To access autoresponders, click on the Email tab on the top hand side of the screen.
When going into the Email tab section, you will first be brought to your Autoresponders.
Placester provides you with 8 default autoresponders, which are all set to OFF when your account is first created. If an autoresponder is set to OFF, then an automated email will not be sent out if a lead fills out that particular form on your live site. However, if you would like the autoresponder to be sent out, you can click on the slider to turn the autoresponder ON.
Pro Tip: We usually suggest having as many of your autoresponders turned on, as this helps begin the lead nurture process early on!
Each default autoresponder represents a different way a lead can submit their information on your site. For example, the "PDP Contact Form" autoresponder is sent out when someone submits their contact information on a Property Description Page on your site.
Editing a Default Autoresponder
Like Plans and Templates, the default autoresponders and autoresponder email templates can not be edited directly.
Note: If you're trying to edit the message or contact information in the autoresponder email, you will need to first copy the default autoresponder template in the "Templates" tab, and edit the specific template. To find out more about editing your email templates, click here.  
To start editing a default autoresponder, first, click on the "Copy" link towards the right-hand side of the autoresponder.
You will then be brought to the autoresponder creator page. You will see that certain fields are already filled out with content from the previous default autoresponder. You can edit any of this information, including plan name, category, and which email template is sent out with this particular autoresponder.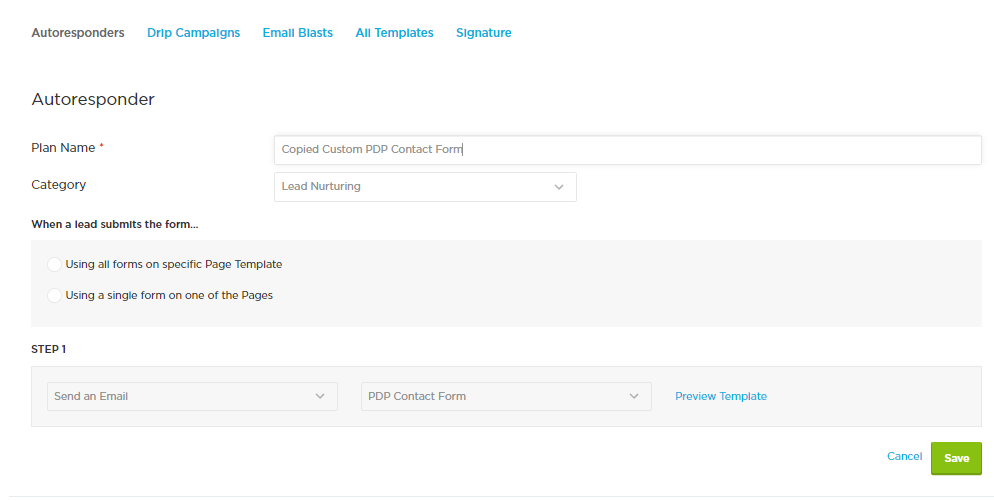 The "When a lead submits the form…" section controls what site and what form activates the autoresponder. You have two options under this feature, first is "Using all forms on a specific page template" which works in general or in all pages that are using the selected template, while the other one is, "Using a single form on one of the Pages" which works on the specific page of the selected website.
The first drop-down menu options control which site(s) that this autoresponder will be active on. You can choose one or multiple sites in this dropdown. The second dropdown controls what specific form or page you will activate the autoresponder.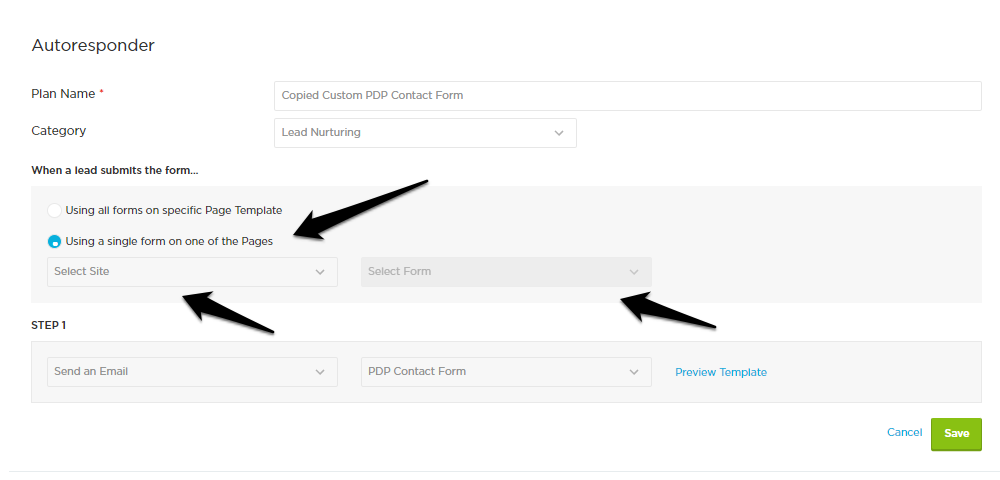 The final step is to select your template (autoresponders only send one email, so the first dropdown is set to only that action). Choose one of the autoresponder templates or one you've created yourself, then click "Save".

You'll see on the Autoresponders page that your cloned Autoresponders can now be edited, cloned again, or deleted.
Creating a New Autoresponder
If you would like to create an autoresponder from scratch, click on the "+" button at the top of the page.
When creating a new autoresponder, you will first need to give it a title and select a category for the autoresponder.
Similar to the process of editing your autoresponders, you will first need to give your new autoresponder a title (Plan Name), select a Category in the top fields  In the "When a lead submits the form…" section, you can choose which site(s) the autoresponder will work on and what contact form will activate the autoresponder. In the "Step 1" section, you can select which email template will be sent with the autoresponder.
Once you've reviewed and completed the setup, click "Save" towards the bottom of the page.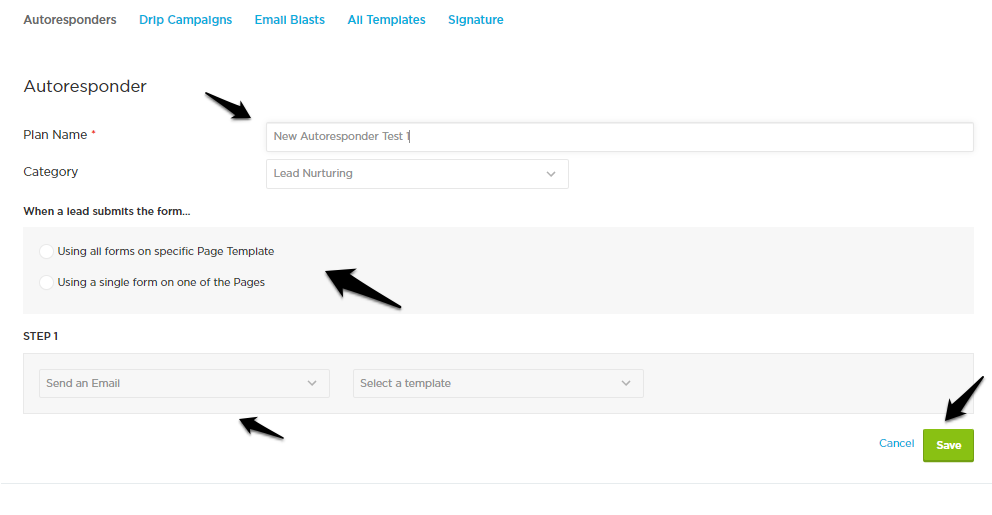 Autoresponder Email Templates
Placester also provides a number of default autoresponder templates. These can be found within the All Templates section under the Plans tab. You can distinguish if an email template is an autoresponder email template when viewing the "Type".
As with the Autoresponders themselves, the default templates will need to be cloned before you can edit them. You can learn more about editing a default autoresponder email template here, and you can also learn more about creating a new email template from scratch here.
Need more help?
For questions, concerns, or feedback, please chat with our team: https://app.placester.com/chat
Let experts do it for you
Visit our creative services marketplace to get on-demand help, on-time and on-budget.
Browse all Services
Are you looking for something different?
Didn't find an answer to your questions? Our support team is ready to help you.