TREC Requirements [Classic]
TREC Requirements [Classic]
This article will explain the TREC requirements and how to add them to your Placester site.
The Texas Real Estate Commission requires that all agents and brokers have the Consumer Protection Notice and the Information About Brokerage Services (IABS) completed forms attached to their website. TREC has provided some tips here. To satisfy this requirement, Placester has provided you with space to add these links to the footer of your website.
Please note that this feature is currently only available on the following themes:
Madison

Chicago

Plymouth

Beacon

Newbury 

Wilshire

Highland
You can find instructions on how to change your theme here.
Filling out Information About Brokerage Services Form
Unlike the Consumer Protection Notice, you will need to fill out some of the fields on the Information About Brokerage Services form before linking it to the footer of your site. First, download the IABS form from TREC, and fill out the necessary fields with your information. If some contact information does not apply, simply fill in "N/A."
Please note: If you simply link to a blank IABS form, you are not in compliance with the IABS requirements and could be subject to disciplinary action by TREC.
Once you have completed the IABS form, we suggest uploading the form to either a Dropbox or Google Drive account. You will then be able to get a shareable link for your document (from DropBox or Google Drive) which you will be able to add into the backend of your Placester site. Before adding in the link to your site, be sure to set your link sharing settings so that anyone with a link will be able to view the document.
Adding Hyperlinks
To start, click on the 3 dots next to the update to the codeless button. This will bring you into your Site Info section.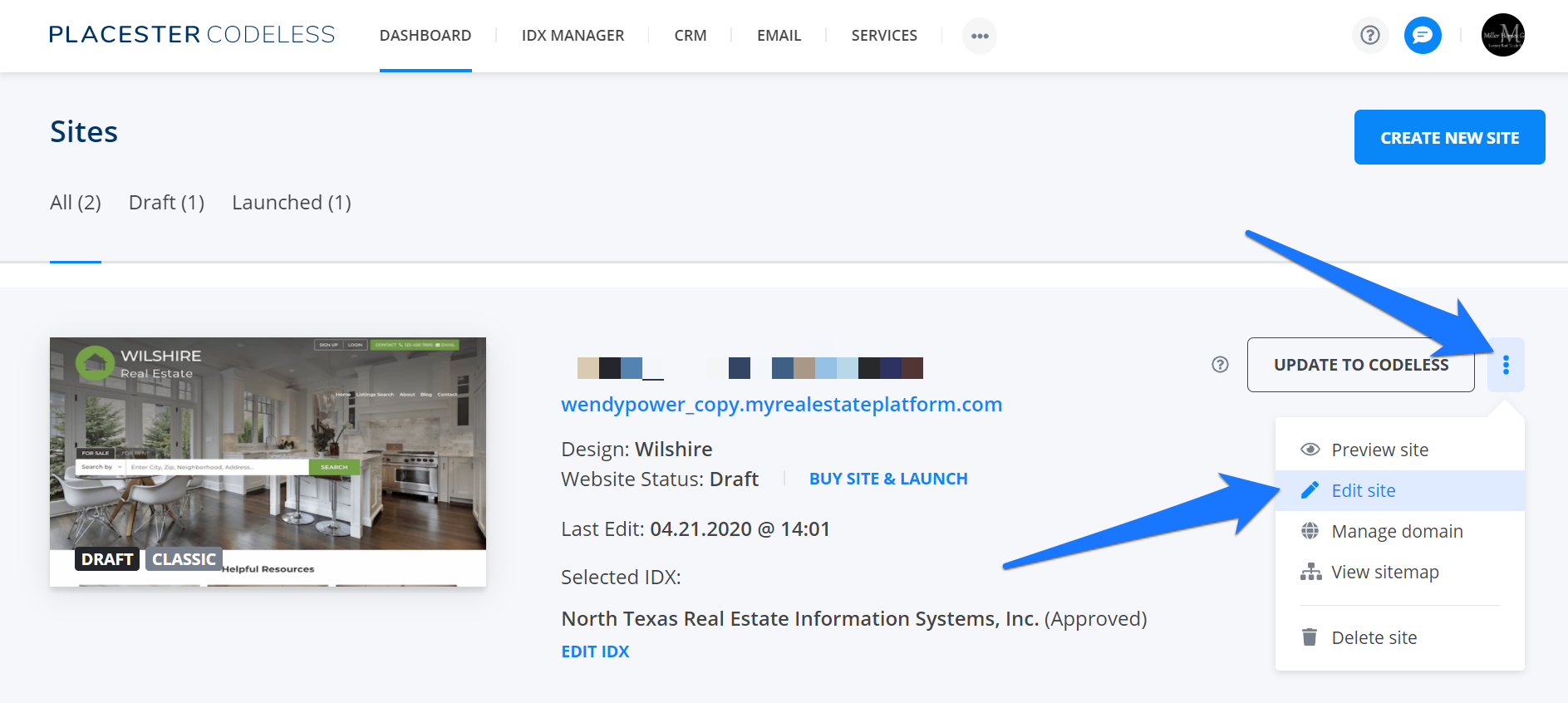 Next, scroll to the bottom of the page. This will be where you can add up to four hyperlinks to your site's footer.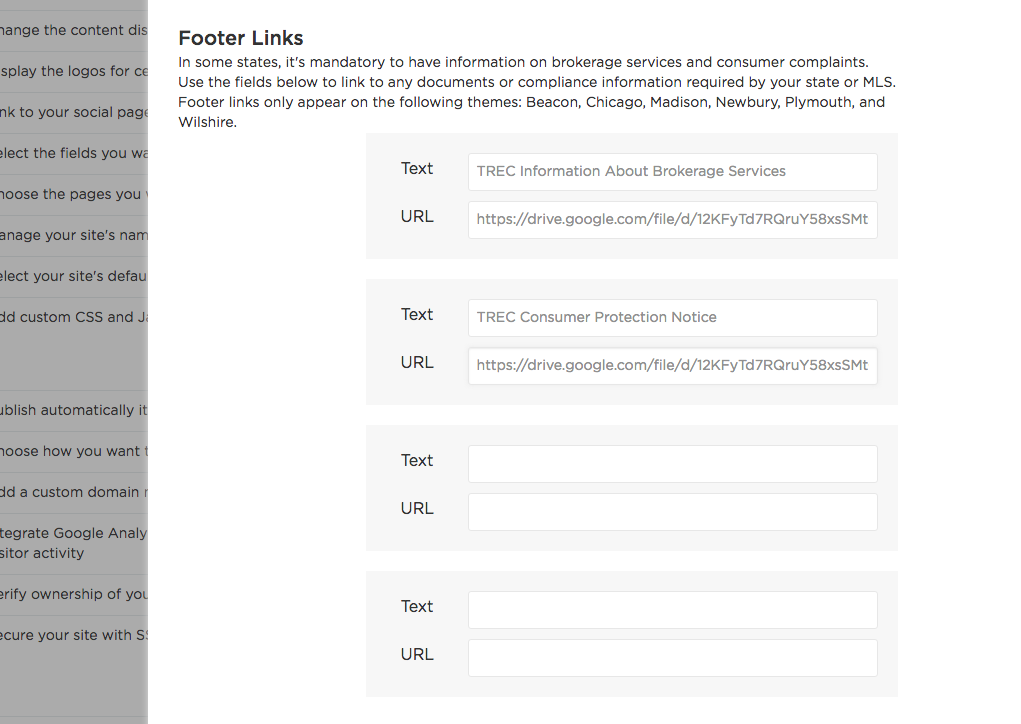 The Text field is how the hyperlink will read in your site's footer, while the URL field is where you will be able to paste in the URL leading to your documents.
This is an example of how the links above would look in the footer: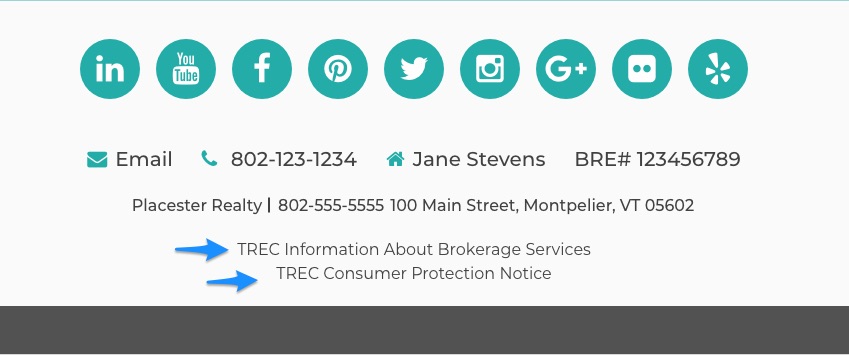 Need more help? 
For questions, concerns, or feedback, please chat with our team: https://app.placester.com/chat 
Let experts do it for you
Visit our creative services marketplace to get on-demand help, on-time and on-budget.
Browse all Services
Are you looking for something different?
Didn't find an answer to your questions? Our support team is ready to help you.