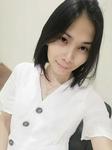 Updated by Amber Sabio
This article will show you how to access the Placester's Web App and what it is all about.
Along with the New Broker Agent Manager release, Placester releases a Web App for the Placester features to work faster in terms of its speed response and for customer's internal admin easy access. Though, it's not a real app downloaded through App Store or Google Play.
Installing the Placester Web App
Open Google Chrome and login to your Placester account. On the upper right hand corner of your browser, click the
icon and then click install.
Accessing the Web App on your device
Once installed, you can easily access your Placester account on your computer.
We suggest that you pin this to the task bar (Windows) or your dock (Apple), for ease of use.
Uninstalling
If you'd like to uninstall or remove the web app from your device, simply launch the app and click the vertical dots on the upper right hand corner then select uninstall Placester's Admin Panel.
You may also do this on your mobile device!
Simply follow the steps mentioned above.
These might be helpful too:
Please note that by using mobile device web app, that you are still unable to do website customization/ editing.
Need More Help?
If you have additional questions, let our support team know at support@placester.com.
Let experts do it for you
Visit our creative services marketplace to get on-demand help, on-time and on-budget.
Browse all Services
Are you looking for something different?
Didn't find an answer to your questions? Our support team is ready to help you.