Fremont Theme Guide [Classic]
Fremont Theme Guide [Classic]
This article will provide a general overview of the site design, features and image dimensions for the Fremont theme.
Theme Selection
You can select the Fremont site design and one of its four color schemes via Site Settings > Theme Selection.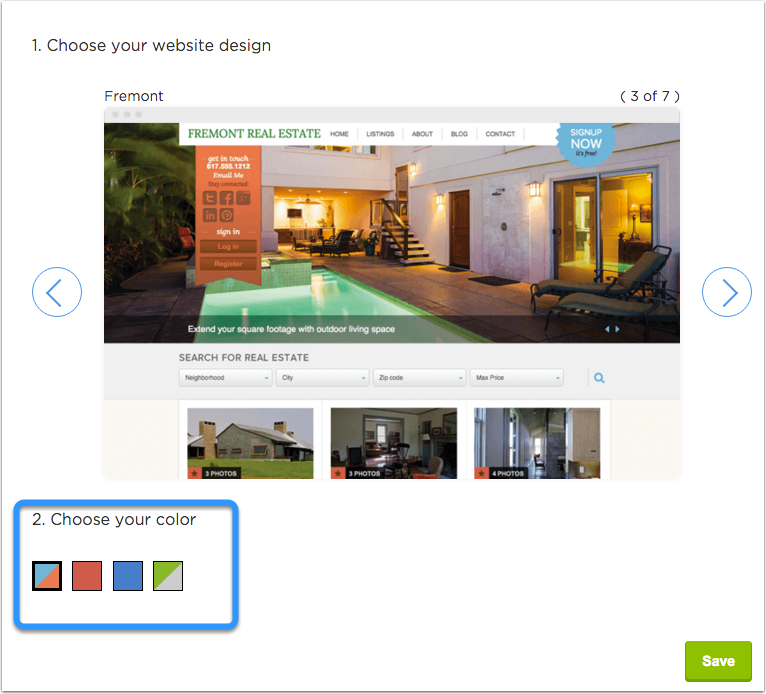 Home Slideshow
You can upload new slideshow images through Site Settings > Slideshow. You can find more information about adding images to your slideshow here.

Header
Top Left: Logo and Site Title; you can add these via Site Settings > Site Info. The Fremont theme can display either the logo or the site title (not both).
Top Right: "Sign Up Now" Starburst.
Ribbon: Contact Info, Social Network icons, Log in/Register option.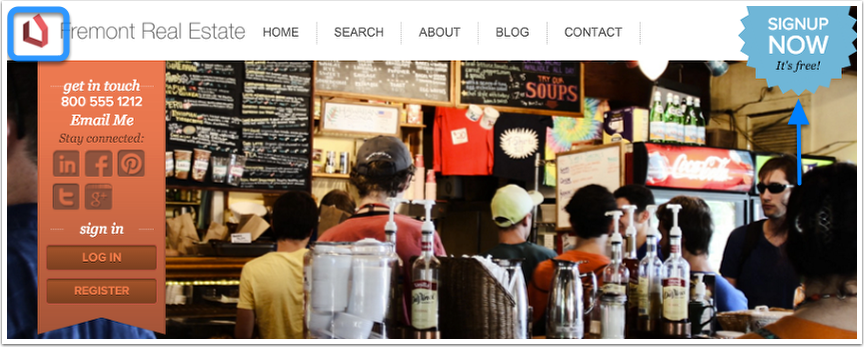 Featured Listings and Quick Search
12 Featured Listings (toggled between 2 'pages' of 6 listings). You can add listings to your homepage via Site Settings > Featured Listings. You can find more details about adding featured listings to your homepage here.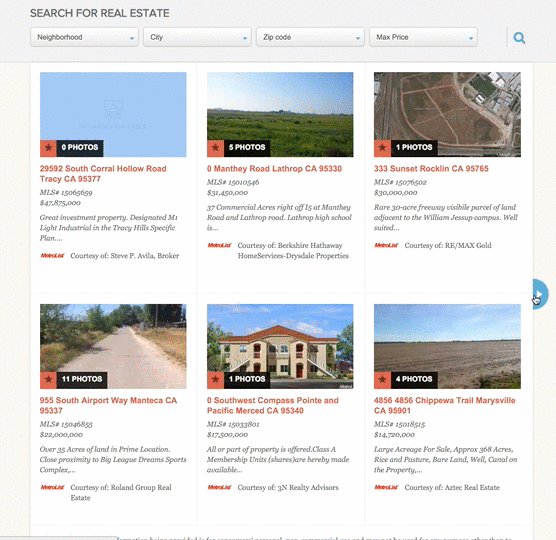 Home Page Widgets
About Widget: Name, Phone, Email Me link.
Get In Touch Widget: Contact Form/Lead Capture
Mortgage Calculator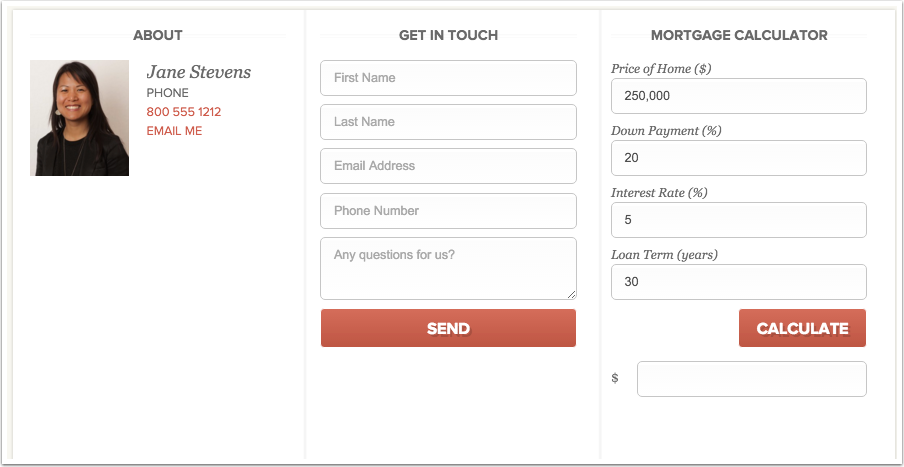 Testimonials/Certification Logos
You can add testimonials to your site one by one, then can create a page to feature all of those testimonials.You can find more information about this process here.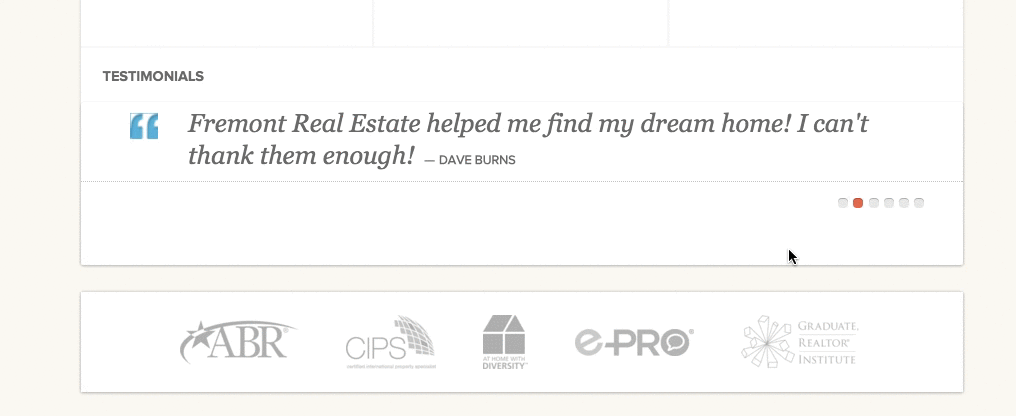 Footer
Top: Social Network Icons
Left: Login/Register option and Menu Items
Right: Name, Contact Info, and Office Info 

Recommended Image Dimensions
Slideshow Images: 1600 pixels wide by 500 pixels tall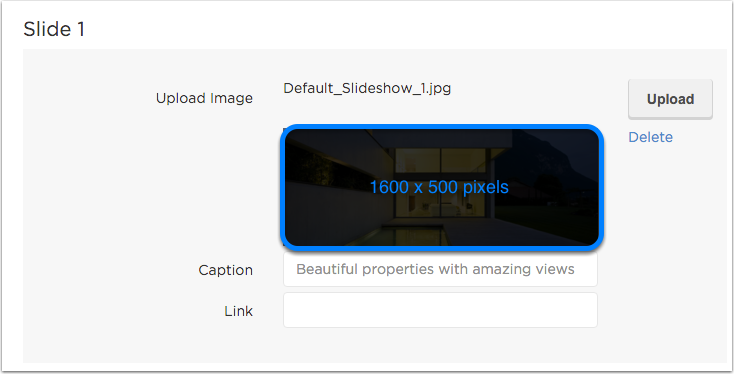 Individual Agent Headshot (under site info): 110 pixels wide by 128 pixels tall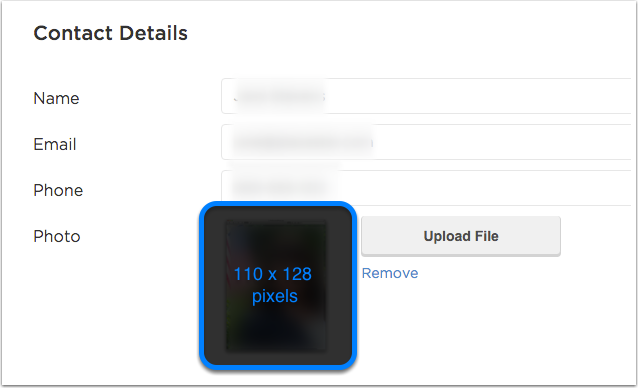 Logo: 260 pixels wide by 56 pixels tall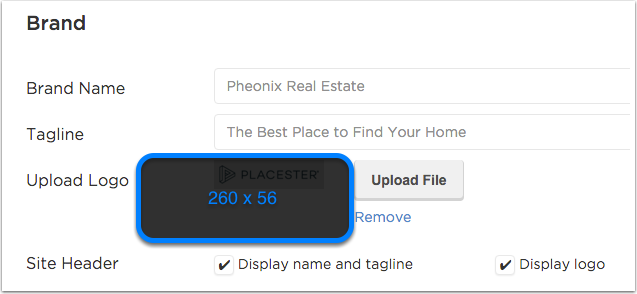 Images within Pages/Blog Posts: maximum of 600 pixels wide

Blog Post Featured Images: 300 pixels wide by 200 pixels tall
Agent Headshots (Featured Image on Agents Page): 153 pixels wide by 161 pixels tall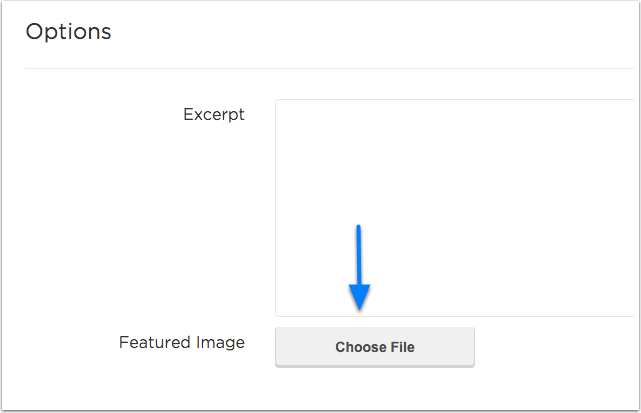 You can find some helpful tips and recommendations for cropping and resizing images here
Need More Help?
For questions, concerns, or feedback, please chat with our team: https://app.placester.com/chat  
Let experts do it for you
Visit our creative services marketplace to get on-demand help, on-time and on-budget.
Browse all Services
Are you looking for something different?
Didn't find an answer to your questions? Our support team is ready to help you.