Nameservers vs DNS Settings
Nameservers vs DNS Settings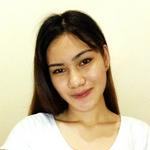 Updated by Cherry Arn Tomayao
This article will explain the difference between making changes to your DNS settings versus Nameservers on your domain registrar.
Nameservers
Nameservers are servers on the internet where your domain itself is hosted. When mapping a domain, some site providers require that you use the nameservers - this depends on where your domain is registered and where your website is hosted. For Placester sites, you need to use the default nameservers.
This means that you do not have to change your nameservers and the domain registrar you purchased the domain is still hosting the domain you purchased. Since we use the default nameservers, all the changes that need to be made can be made under the DNS settings. 
E-mail 
Some users have email addresses that are attached to their domains. For example, the owner of example.com might want or already have an e-mail address such as info@example.com. If this applies to you, we recommend contacting the domain registrar directly before making any changes and mapping your domain to your Placester site, as some changes can result in losing email access.
DNS Settings 
DNS stands for Domain Name Service or Domain Name Servers. Domain names are the website addresses we use everyday, such as www.google.com or www.placester.com. However, your computer doesn't simply recognize where "www.placester.com" is.
In order for your website to appear when entering the domain name associated with it, you need to point it towards the platform on which your site is hosted. This is where DNS settings come in to play; they are used to point your domain towards the site host's platform in order for it to be attached to your personal website. To find out which DNS settings are required to map your domain to your Placester site, click here.
Purchasing a Custom Domain
Don't have a custom URL yet? We recommend purchasing one from a site such as GoDaddy.com or Hover.com, which offer simple DNS management tools. You can find out more about this here.
Domain Registrars
You can find instructions on mapping your domain to your Placester for specific domain registrars here. 
Need More Help?
For questions, concerns, or feedback, please chat with our team: https://app.placester.com/chat
Let experts do it for you
Visit our creative services marketplace to get on-demand help, on-time and on-budget.
Browse all Services
Are you looking for something different?
Didn't find an answer to your questions? Our support team is ready to help you.