How to Setup Modules, Manage their Options, and Build Module Presets [Codeless]
How to Setup Modules, Manage their Options, and Build Module Presets [Codeless]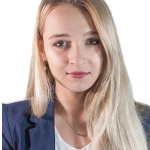 Updated by Ela K
This article will show you how to use modules on your website in an efficient and consistent way
Modules are the website components that will help you to build your website. Our modules can look different on different Designs, because we have plenty of options to manage their appearance. Advanced styling options associated with modules are available for everyone on the Advanced subscription or above.
Building up a homepage.
To customize your main page with modules, go to the HOMEPAGE tab.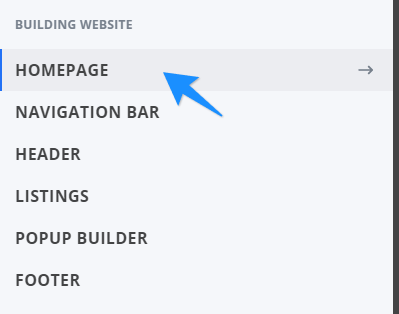 You can add additional modules by using the appearing plus icon. To change their order, drag and drop above or below. A specific module can be edited by clicking the pencil icon both in the Customizer, and on the preview. You can easily duplicate, hide or remove your modules.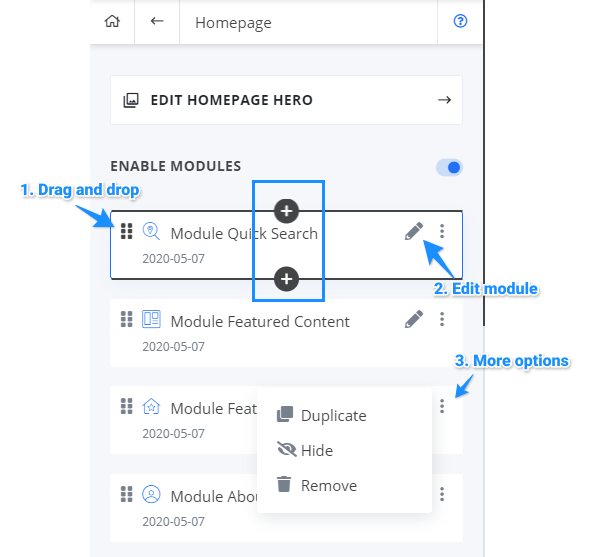 Types of modules
We have prepared many different modules to meet the needs of all the real estate professionals. You are the one to decide on their appearance and arrangement. Don't be afraid to experiment with the look of your brand-new website!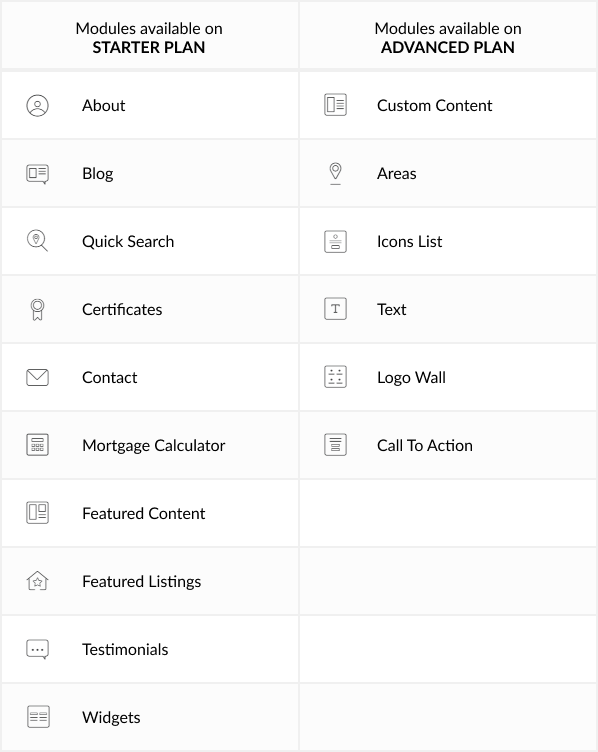 Each module has its standard settings such as TITLE, DESCRIPTION, or CONTENT CARDS with a photo. Fulfill it, and don't forget to use the unique preset name to be able to easily manage this module and add it to any subpage later in the process.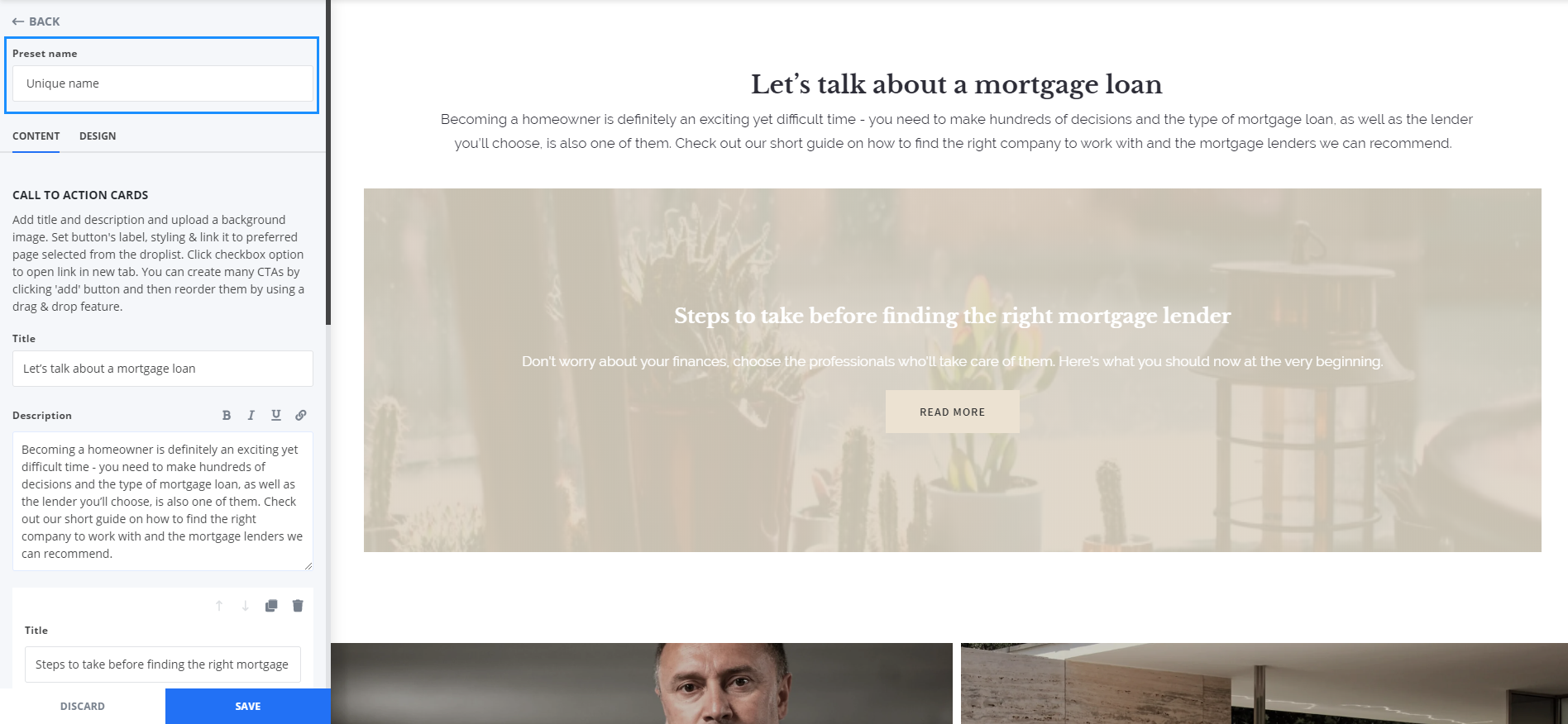 Advanced module options for
PLAN ADVANCED AND ABOVE
You can gain access to the advanced module options through the DESIGN tab, which is visible while you're editing your module. In there, you can change the layout, margins, background, and more.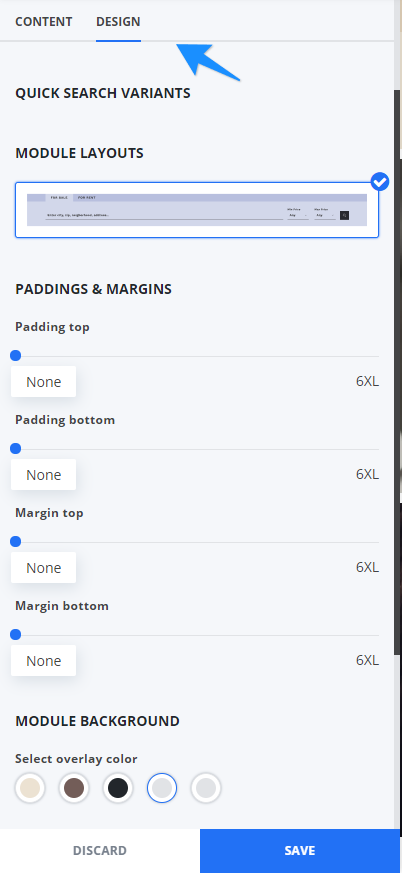 Using presets
If you want to use a module that you have already created before, select the SAVED PRESETS tab. There you'll find all your previously created modules with your special sets of options and of course, their unique content. You're free to use them on any subpage of your website.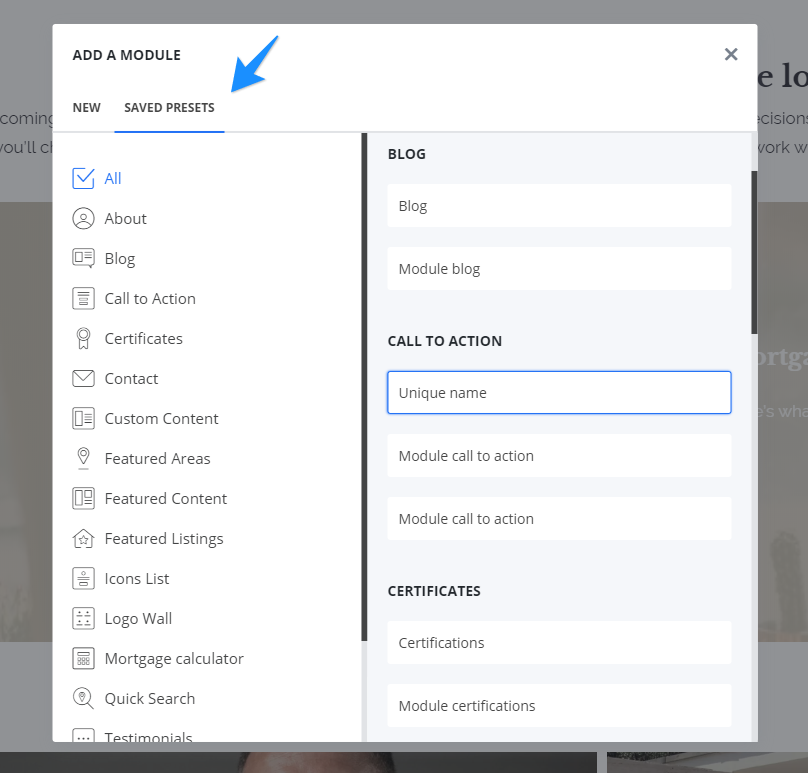 To manage your presets, go to the MY MODULES section.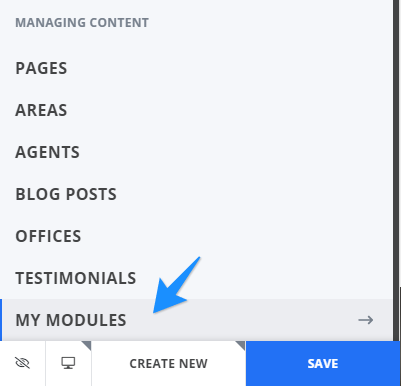 Here you can directly edit the presets of your modules. After doing this, this particular preset of the module will change in all the places across your website. That's why you should be very careful while working with your presets! In this section,you can also delete or duplicate certain module presets.Thanks to this, you're able to fully manage them in one place, without a need to visit every single page individually. Adding modules to all the pages.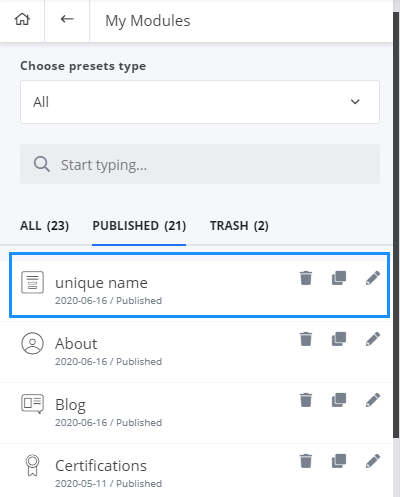 You can add your modules to the whole content groups PAGES, AREAS, AGENTS, BLOG POSTS, OFFICES or TESTIMONIALS. After this, chosen modules will appear on all the singles in this particular group. In order to do this, choose the group of content in the MANAGING CONTENT section, that you're interested in.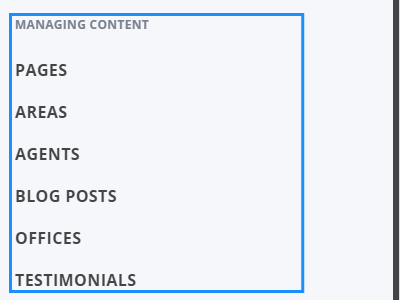 Next, go to MODULES & WIDGETS.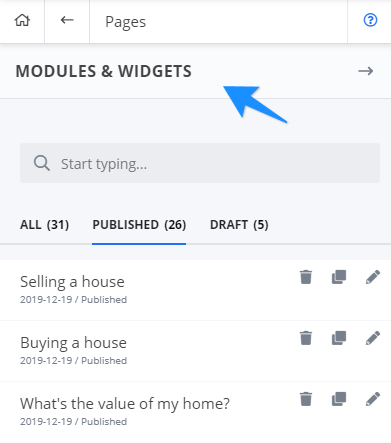 Here, you can finally choose which modules you want to use on certain pages. You can also edit and add them in a very similar way, in which you were doing this on your homepage.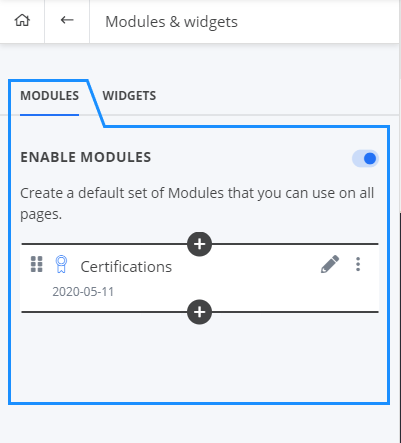 Adding modules to a single page.
This particular feature is great if you have a special page, on which you want to build your modules individually, or you don't want to use them at all. To do so, while editing your page, click the MODULES tab. You'll see the three icons which are visible on the screen below.
DEFAULT MODE uses global settings for all pages.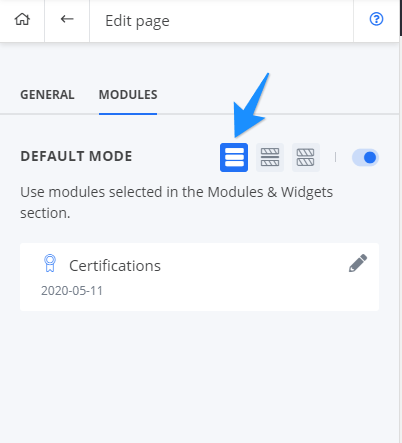 EXPAND MODE
allows you to add additional modules below and above those which come from the default options.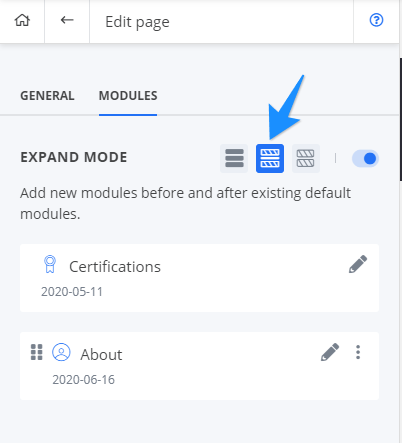 CUSTOM MODE
In Custom Mode, it doesn't matter what has been set globally, you have full freedom.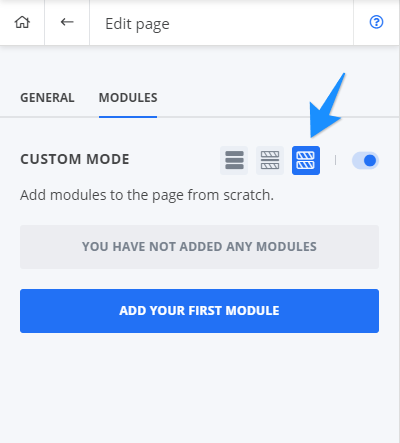 Need more help?
For questions, concerns or feedback, please chat with our team:https://app.placester.com/chat
Let experts do it for you
Visit our creative services marketplace to get on-demand help, on-time and on-budget.
Browse all Services
Are you looking for something different?
Didn't find an answer to your questions? Our support team is ready to help you.