TotalBrokerage - Placester Integration
TotalBrokerage - Placester Integration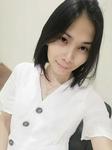 Updated by Amber Sabio
This article will show you how to Integrate Total Brokerage with Placester.
Total Brokerage is an all-in-one software solution that allows brokers to manage their team from contact to close. Total Brokerage offers features such as:
Lead Management
CRM
Marketing
Transaction Management
E-Signature
Commissions & Accounting
Reporting
Agent Onboarding
Human Resources
Intranet (message board and for internal comms)
API & Zapier integration
Auditing & History 
To learn more, just visit their website at TotalBrokerage.com
How to integrate?
There are 2 ways to integrate your Placester site with Total Brokerage: Zapier and Lead Forwarding.
Zapier
With the help of Zapier, we can integrate your TotalBrokerage account to Placester.
Please note that the only way to integrate Total Brokerage is through Zapier, and having a Zapier account is a must, at least a free plan subscription with them.
In order to proceed, simply log in to your Zapier account at Zapier.com.

Once login, you'll first be redirected to a guide where you will be creating your own workflow at Zapier and to follow the steps provided.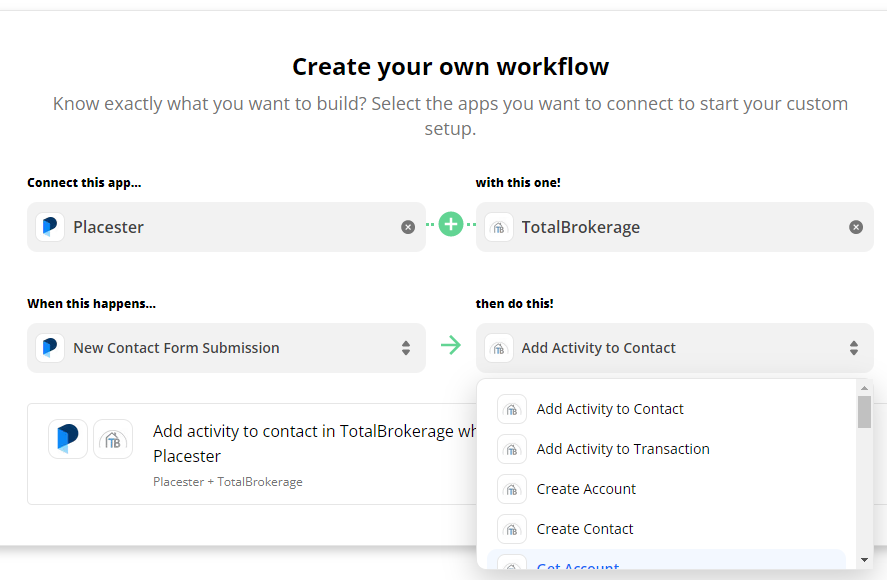 With the steps provided, you will have options for what actions to be made and to apply to your TotalBrokerage account. Once you have confirmed it, you will be asked again for more details and to connect your accounts with Placester and with TotalBrokerage.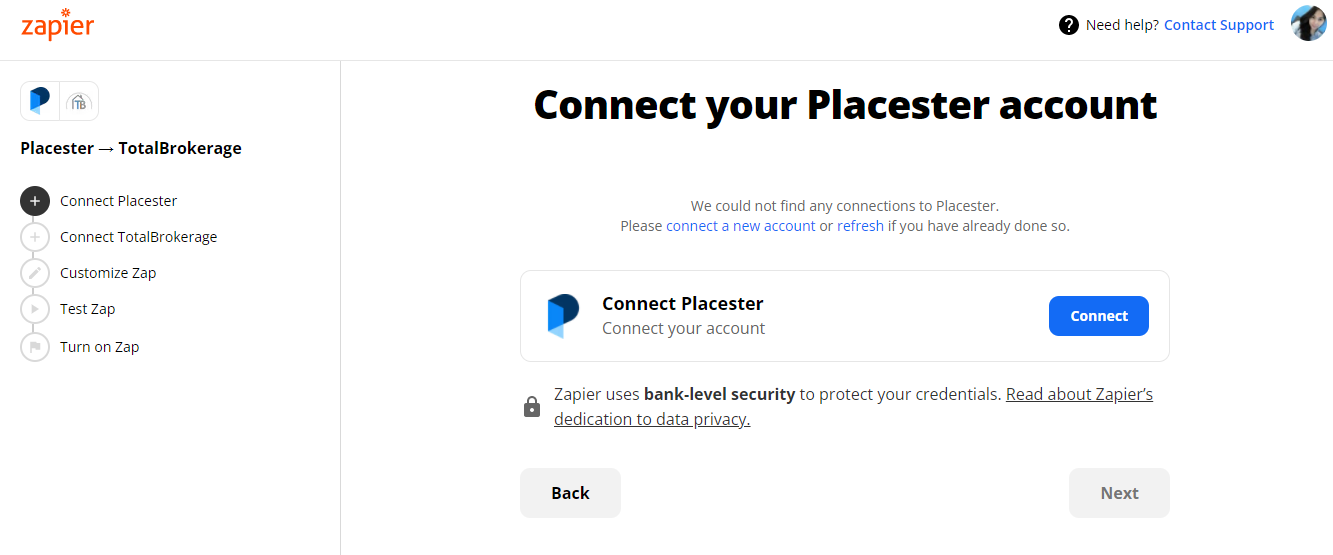 Lead Forwarding
Also, another way for connecting your Total Brokerage account is through Lead Forwarding with Placester. The emails you receive from lead capture forms will always go to the email address that's entered in your contact details under Site Settings > Site Info > Contact Details. 
Within lead capture settings, you can also add other email addresses that you would like to forward these emails to. This is a great way to get your leads into a third-party CRM if you're using one. 
You can add the email address by clicking Edit Site > General Options > Lead Forwarding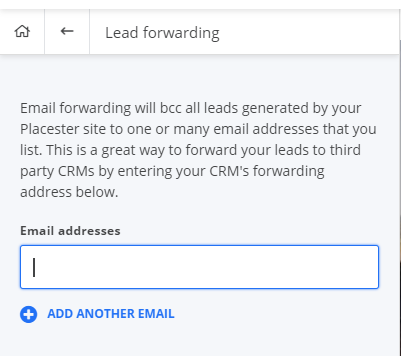 The emails should come from no-reply@placester.com. If you are finding that you're not receiving the emails, please make sure you check your spam folder and add this email address to your whitelist. 
For questions regarding TotalBrokerage, you may get in contact with their support team by visiting their website - https://www.totalbrokerage.com/
Need More Help?
For questions, concerns, or feedback, please chat with our team: https://app.placester.com/chat
Let experts do it for you
Visit our creative services marketplace to get on-demand help, on-time and on-budget.
Browse all Services
Are you looking for something different?
Didn't find an answer to your questions? Our support team is ready to help you.