Mapping a Subdomain to your Placester Site [Codeless]
Mapping a Subdomain to your Placester Site [Codeless]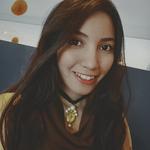 Updated by Chrysa Hazelene
This article will show you how to map your subdomain to your Placester site. 
It is important to note that this is an advanced option.  Accomplishing this on your own does require a strong understanding of how domain settings work.  If you need assistance it is best to reach out to Placester support directly, as your domain provider may not be familiar with this process
What is a Subdomain?
A subdomain is a domain that is part of a larger domain. For example, if you own the domain example.com, that is the root domain. Examples of subdomains would be realestate.example.com and blog.example.com. In this article, we'll show you how to map realestate.example.com to your Placester site.
Please note that most customers use a standard domain on their Placester sites rather than subdomains. This article shows the best possible method for using a subdomain, but it is an advanced setup that requires more steps than setting up a regular domain. 
Subdomain
Settings that need to be updated/ consider in doing subdomain:
Under DNS records, the same things are to consider as domain mapping. For creating a subdomain, first thing is to add a subdomain for a different website under the main or host domain.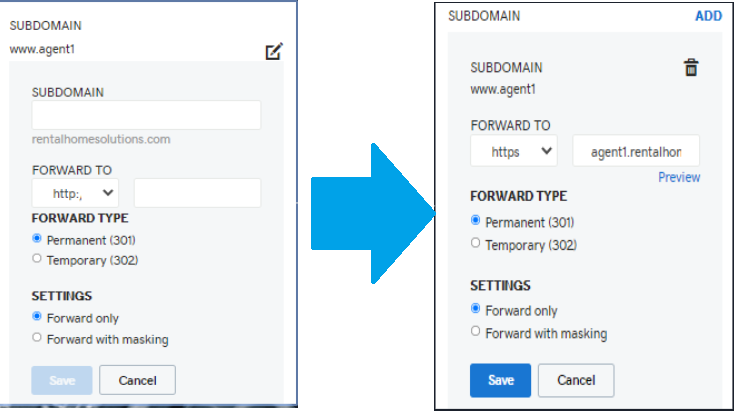 After adding a subdomain, you need to refresh the page for the automated A record to show up under DNS records

Then add CNAME,

Once you've completed these settings, log in at placester.com to access the back end of your site and complete the final step for domain mapping. 
Adding your Subdomain to your Placester Site
On your Dashboard > vertical ellipses button > custom domain 
This will bring you to the Custom Domain slide-out. Select Custom domain to proceed.
Custom Domain Slide Out
Within the custom domain slide-out, add the custom domain that you're looking to use. Use only lowercase letters, and be sure to include "www" when adding in your URL. Example: www.placester.com. Click Save.
GoDaddy Support
GoDaddy offers 24/7
support
at (480) 505-8877. We recommend getting in touch with them if you're encountering issues with changing the DNS settings on their platform.
Troubleshooting
If you've made all of these changes and are finding that your site still isn't loading, here are some potential causes: 
1. Caching: You have a cached copy of the site on your browser. Try clearing your cache, using a new browser or testing the site on a mobile device.
2. Propagation: DNS adjustments take longer to propagate with certain domain registrars. We like to test and make sure everything has propagated using www.WhatsMyDNS.com.
3. Errors in Site Settings > Custom Domain: make sure that you've entered just the subdomain without the www under Site Settings > Custom Domains. Otherwise, the site will not load.
Pro Tip: DNS Tools
Here are some DNS tools that we recommend: 
- Use WhoIs.com to find out where a domain is registered and the status of a domain
- Use WhatsMyDNS.net to check the current DNS records of a domain
Need More Help?
For questions, concerns, or feedback, please chat with our team: https://app.placester.com/chat
Let experts do it for you
Visit our creative services marketplace to get on-demand help, on-time and on-budget.
Browse all Services
Are you looking for something different?
Didn't find an answer to your questions? Our support team is ready to help you.