Customizer: Adding Photos to Pages and Blog Posts [Codeless]
Customizer: Adding Photos to Pages and Blog Posts [Codeless]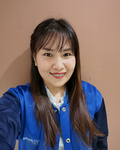 Updated by Katherine Ramirez
This article will show you how to add images to pages and posts to help your content stand out.
Navigating to Your Pages and Posts
When viewing the Placester Dashboard, click on the "Edit Site" link.

From here, you can either create a new page/post or edit any of your existing pages/posts. To learn more about editing an existing page, click here, and to learn more about editing an existing post, click here.
Image Upload Tool
With Placester's pages and posts, you can add as many images as you'd like. To upload an image directly into your content section, you'll need to use the image uploader tool in the formatting bar.
To start, click on the spot where you want the image to be uploaded within the content window. Next, click on the image icon, located to the right hand side of the formatting bar.

This will bring up the image upload window. You can upload your image by either entering the image URL or clicking on the "Source" button which will allow you to choose an image file on your computer.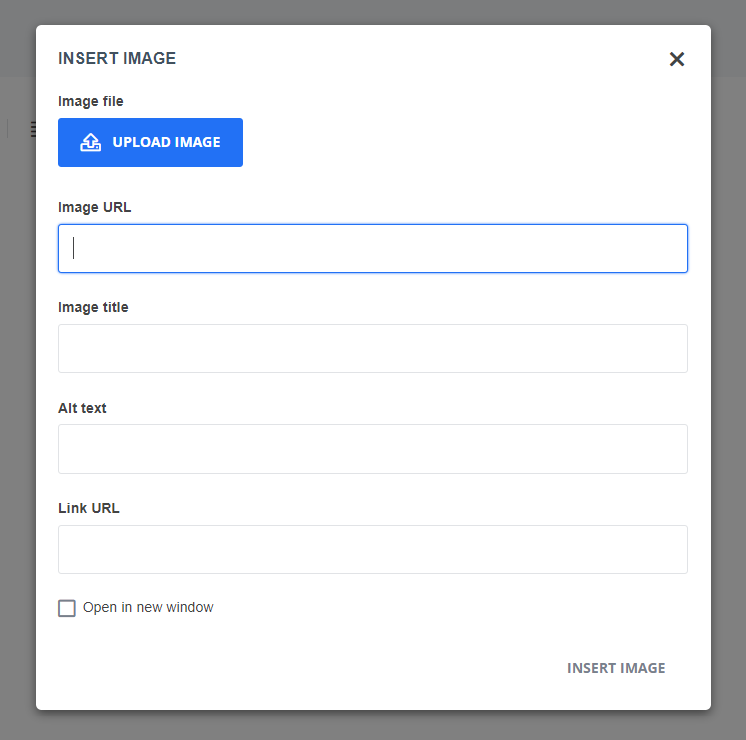 Before clicking "Save", you'll notice a couple of different options:
Alt Text
You can add Alt Text, image description and image title, for your image. This is used within the backend coding of the site to describe what the image looks like on the page. As a pro tip, we advise adding alt text to your images, as this will actually help build the SEO of your site! When your images have alt text, this helps search engines (such as Google and Bing) crawl your site and index your images more efficiently. To learn more about writing alt text and what the best practices are, click here.
Resizing Your Images
By editing the "Width" and "Height," you have the ability to resize your images directly through the image uploader. 
Keep in mind that if you're looking for more customization when resizing an image, you can always use a basic photo editor, such as Pixlr Express to resize the image before uploading it to the page. To view our recommended image dimensions for each theme, click here.
Alignment and Text Wrap
After clicking "Save," you can adjust where the image aligns on the page.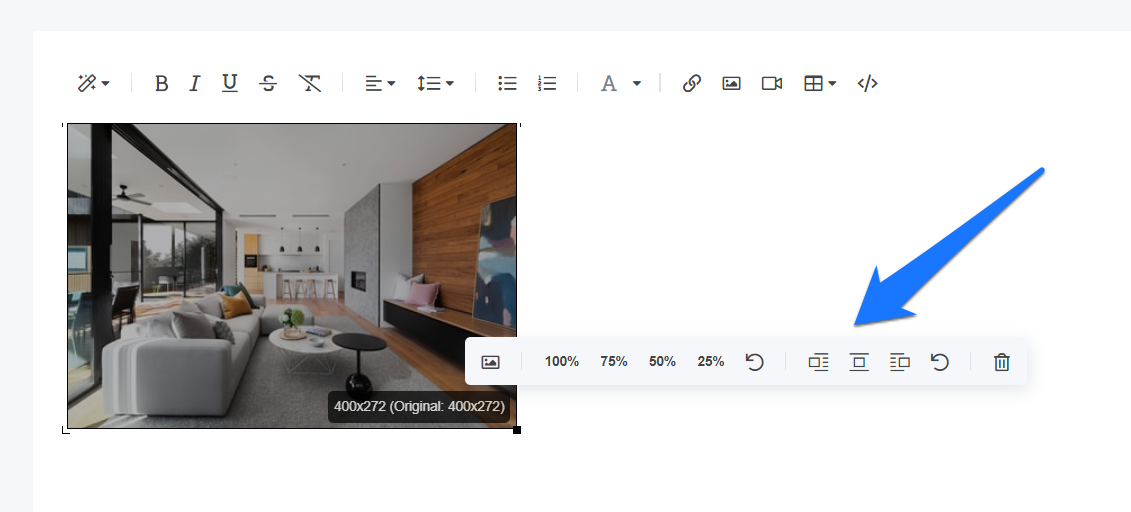 After saving your image alignment settings, you will then have the ability to type text next to the image within the page/post content.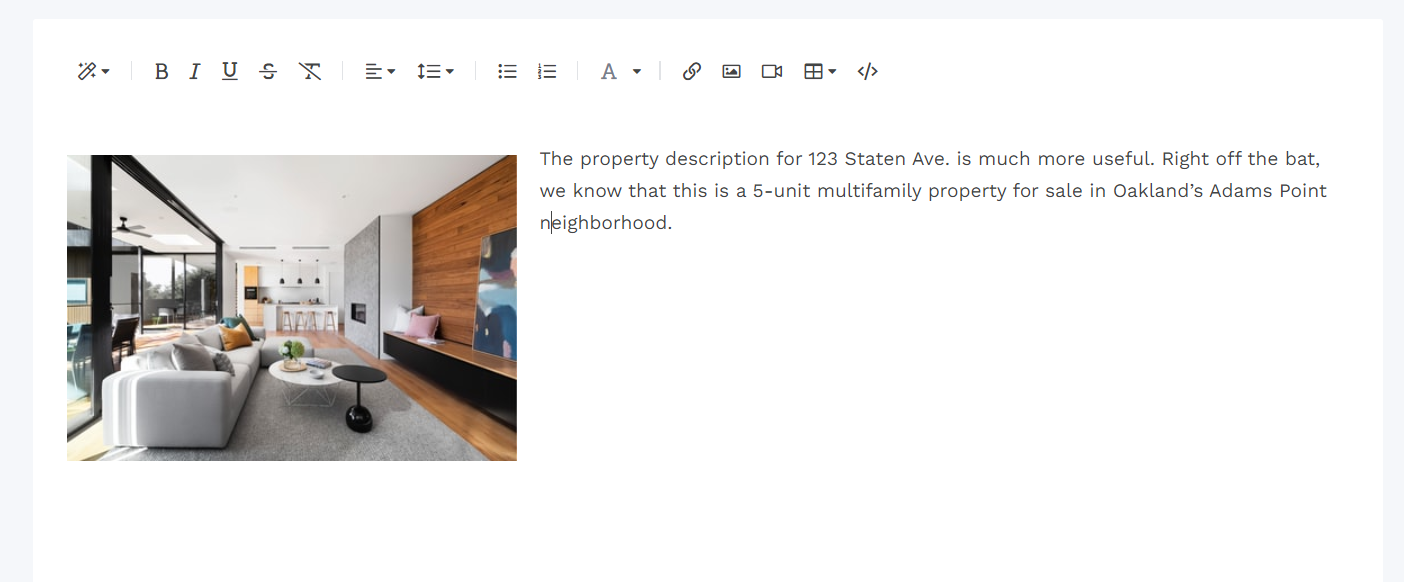 Hyperlinking Images and Adding a Button
Though Placester doesn't have built-in functionality for adding a button to your site, you still have the ability of adding an image of a button that links another page or outside link.
To hyperlink an image, you will first need to upload the image to the content section. Next, click on the image that you would like to hyperlink (you will notice that the image becomes a shaded blue). Once the image is selected, click on the image icon, and an option to add a link URL will appear.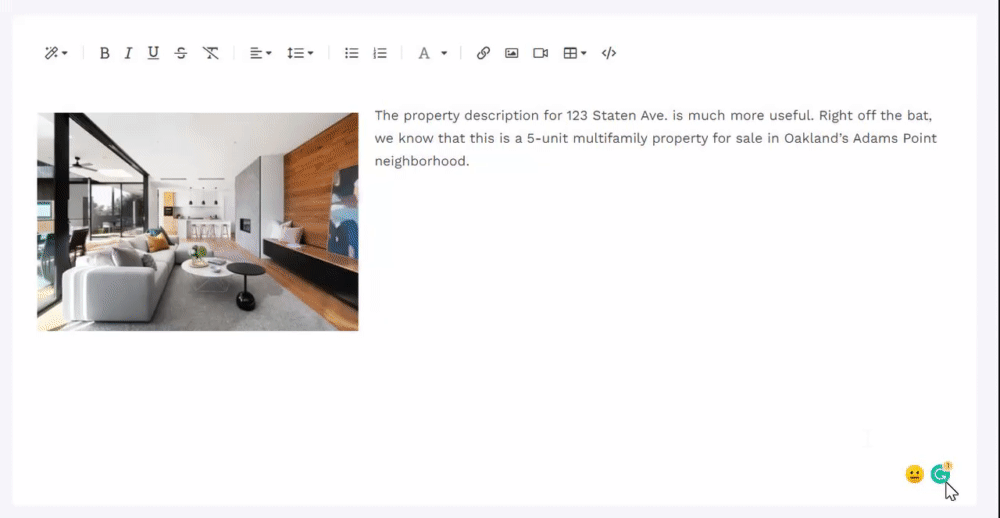 This will prompt an "Insert/Edit Link" pop-up window, which will allow you to add your link in the URL field. The "Title" field is where you can enter a message that would appear when your cursor is hovering over the image on the live site. You also have the option to open the link in a "Current Window" or "New Window." If you select "New Window," this allows site visitors to go to the URL in a new tab with your site still open in a separate tab.

If you have added hyperlinks to images but would like to edit or remove them, simply click on the image and click on the hyperlink icon in the formatting bar. The "Insert Hyperlink" window will come up with the URL that you had originally added to the image.
Editing and Removing Images
You can edit and/or remove your images at any time by first clicking on the image you would like to edit and/or remove, and then click the image icon on the formatting bar. If you would like to remove the image, simply delete the text in the "Source" field and click "Save." 
Need More Help?
For questions, concerns or feedback, please chat with our team:https://app.placester.com/chat
Let experts do it for you
Visit our creative services marketplace to get on-demand help, on-time and on-budget.
Browse all Services
Are you looking for something different?
Didn't find an answer to your questions? Our support team is ready to help you.