Highland Image Dimensions Guide [Classic]
Highland Image Dimensions Guide [Classic]
This article will tell you the ideal image sizes for our NAR advanced theme Highland. You can see a demo site using this theme here.
Please note that this theme option is only available on our higher subscriptions. If you're currently not subscribed to one of these packages but are interested in learning more, please visit our packages and pricing page.

Logo Dimensions
The logo on the Highland theme is displayed in the top left corner of the site. You can upload your logo by going to Site Settings > Site Info within the backend of your site. You can learn more about uploading a logo by clicking here. The recommended image size for the logo is 220 pixels wide by 60 pixels tall.

Slideshow Dimensions
The slideshow images are the largest images that can appear on your homepage, so it's important to use the ideal dimensions to get the most out of this valuable space. You can learn more about adding slideshow images by clicking here. The ideal size for slideshow images is 1920 pixels wide by 1080 pixels tall.

Tip: Our customers are most successful with using images of homes, scenes, and landscapes without any text on them where a little cropping on the top or bottom wouldn't have a huge impact.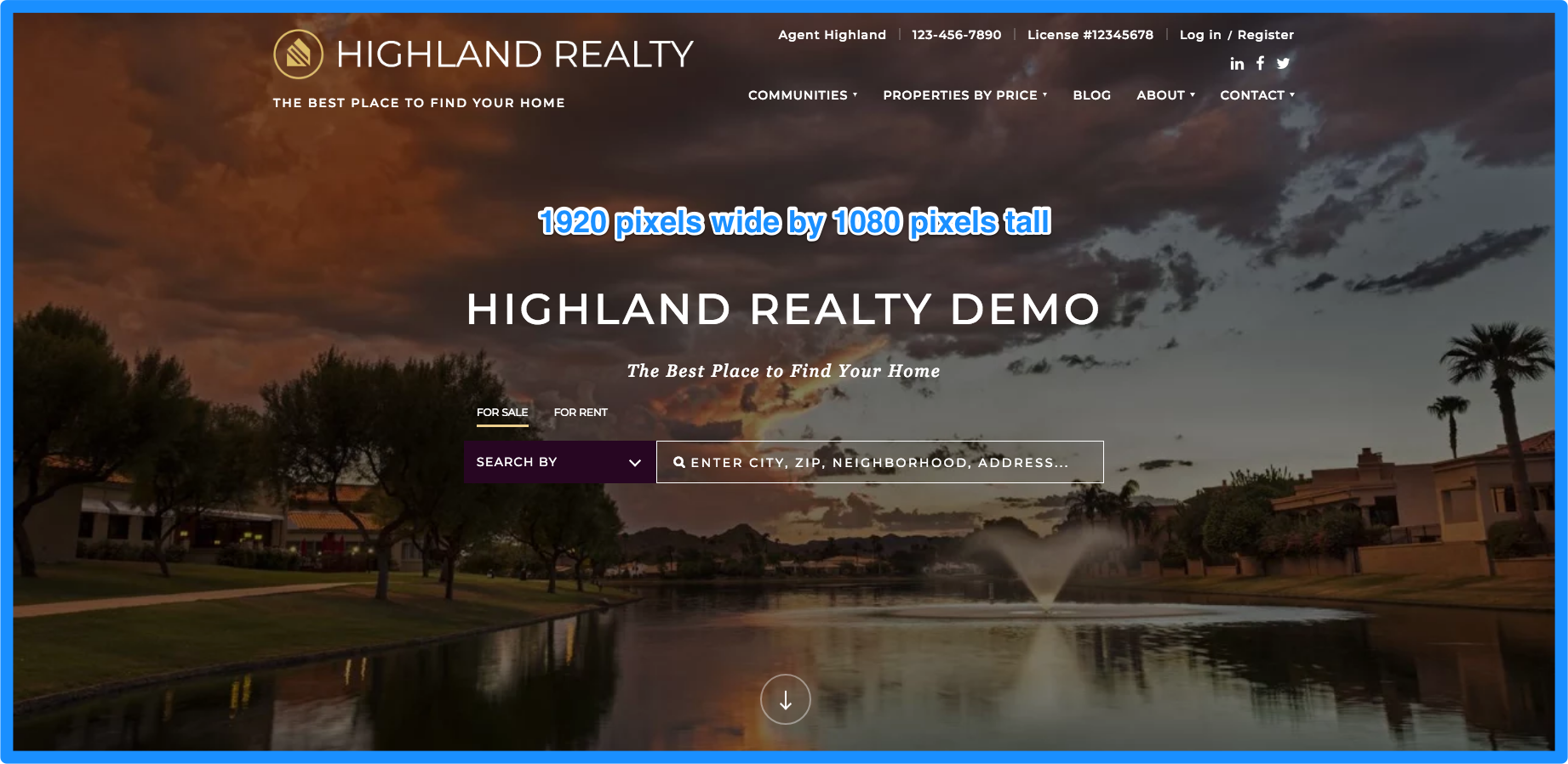 Featured Content Tiles
The featured content on the homepage displays directly underneath the slideshow. Featured content tiles allow you to feature any page on your site or an outside link on your homepage. To find out how to add featured content tiles to your site, click here. This image should be 770 pixels wide by 500 pixels tall.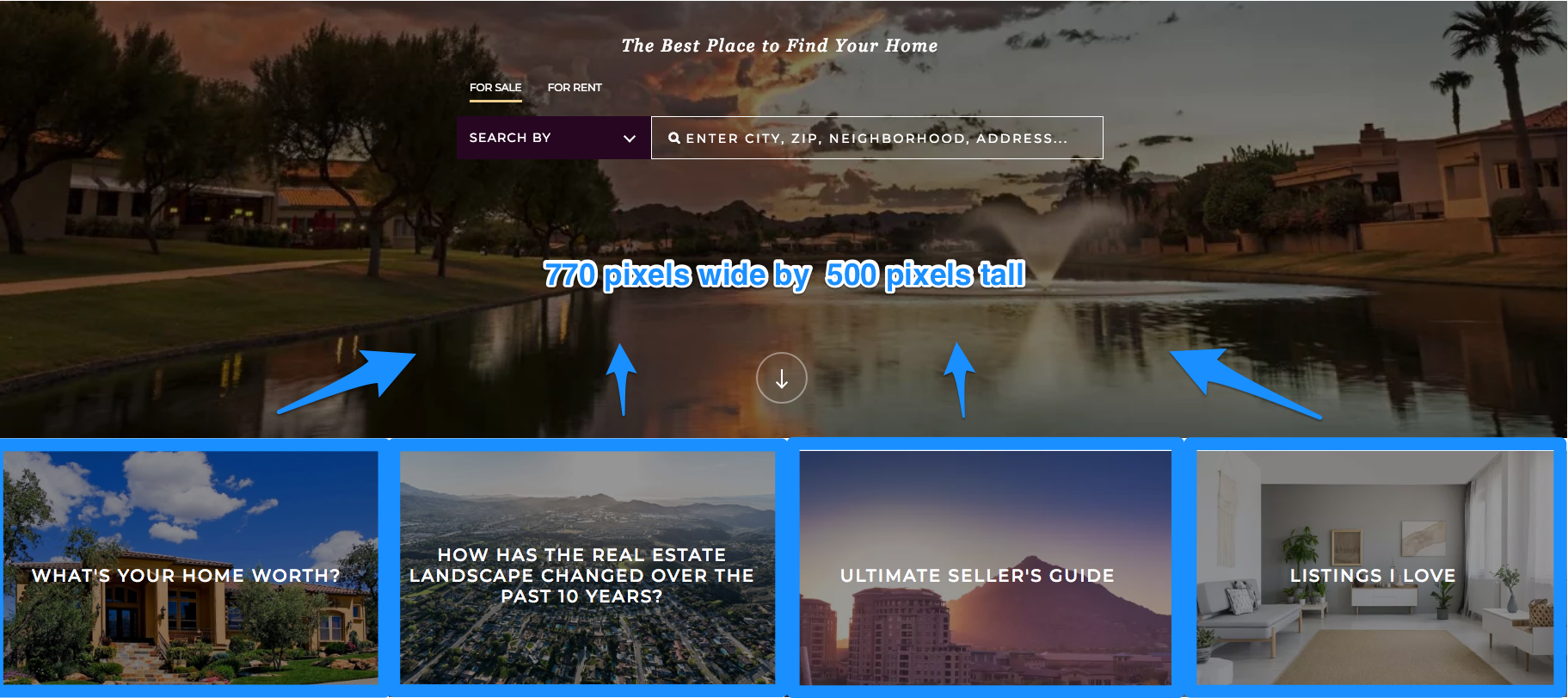 About Headshot/Agent Roster Image Dimensions
On the Highland theme, your agent headshot will appear in the About widget on the homepage, the About page, Area pages, the Testimonials page and on search result pages. You can add your headshot by going to Site Settings > Site Info or can learn more about doing so by clicking here. This image should be 400 pixels wide by 400 pixels tall.
Tip: Note that the recommended dimensions are the same height and width, meaning your headshot should be cropped to a square. If the image you upload is not a square, it could appear distorted when it shows in the provided space.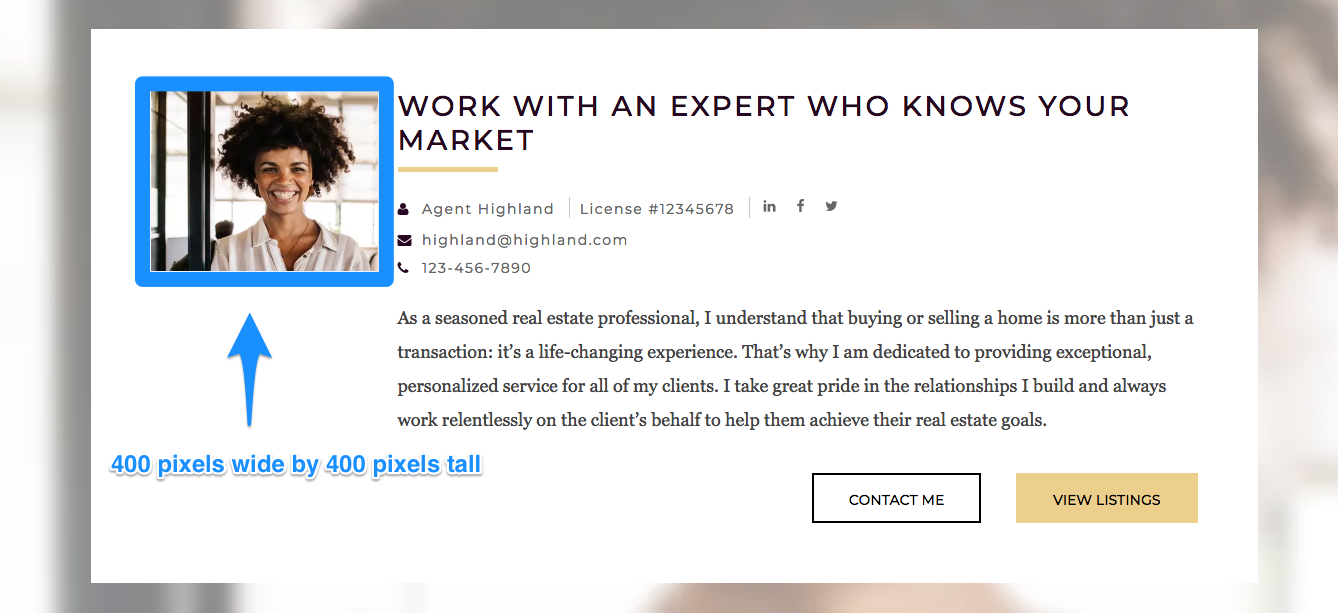 The Broker Pro subscription comes with the agent page feature, which allows you to feature an agent roster on your Placester site. To learn more about creating agent pages, click here.
Similar to the agent headshot, the ideal image dimensions for images used on the agent profiles is 400 pixels wide by 400 pixels tall.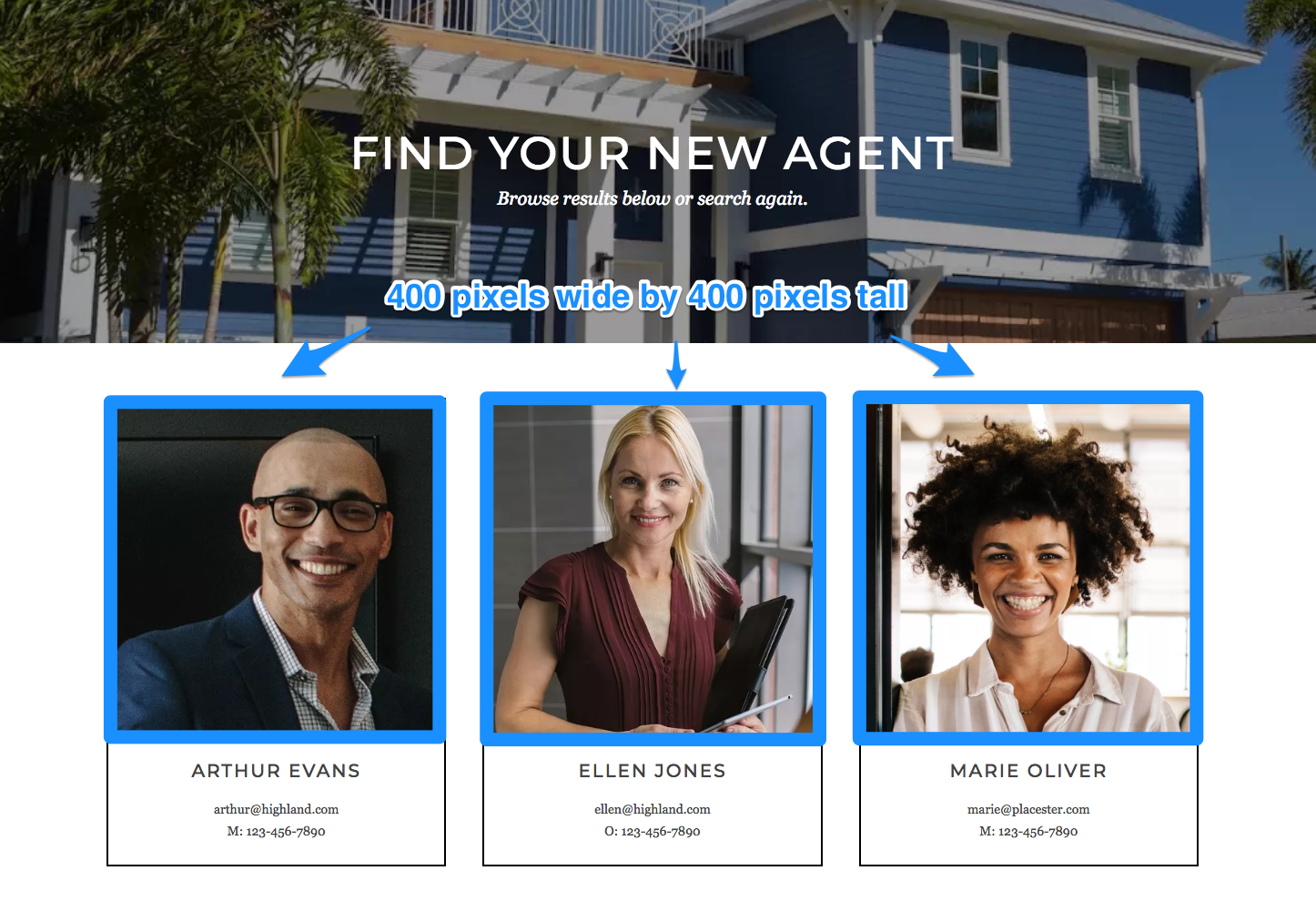 Featured Areas Tiles/Area Slideshow Image Dimensions
With the area page feature, you're able to create pages that will feed certain listings using filters you set up within the backend of the site. With these pages, you can also include images, descriptions, and other types of content. To learn more about area pages and how to set them up, click here.
When you have an area selected to be featured in the backend of the site, the area will display as an area tile on the homepage. This featured image should be 775 pixels wide by 540 pixels tall.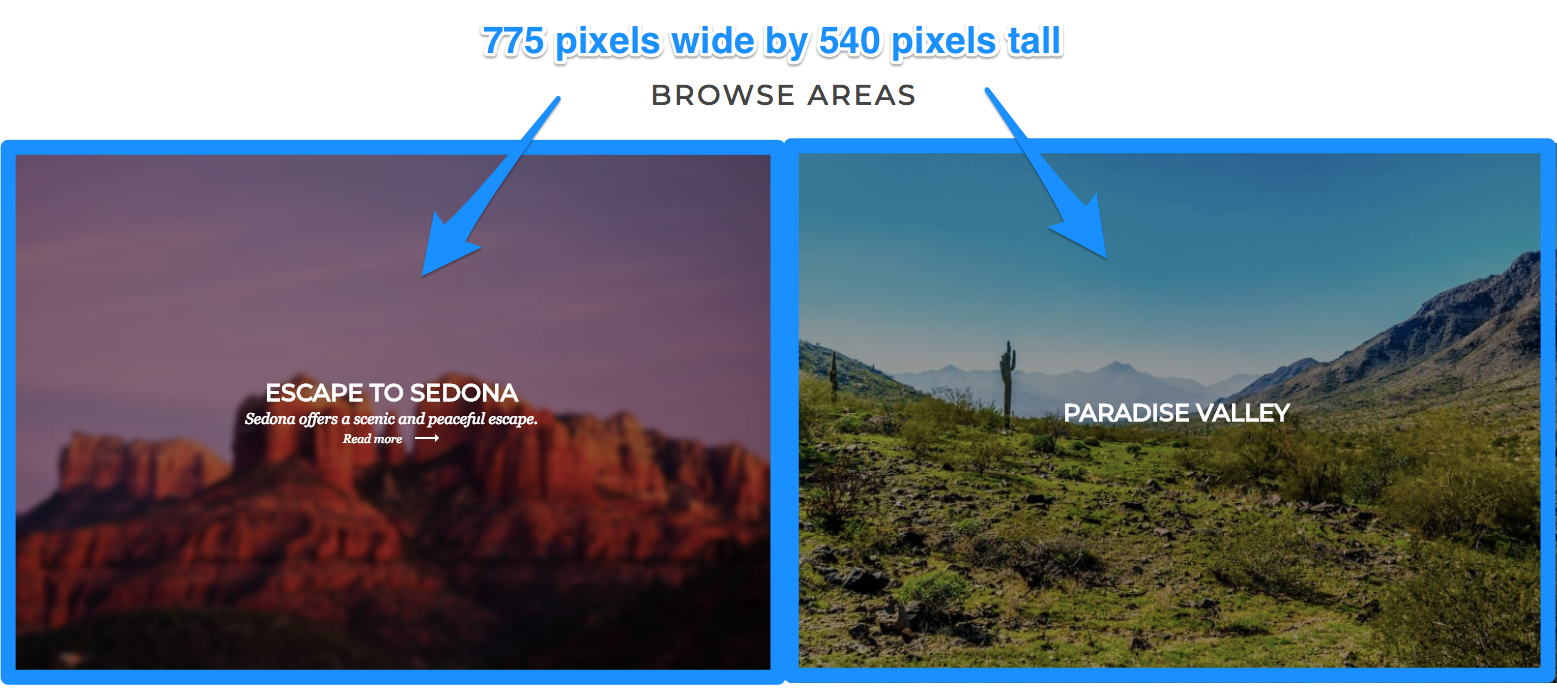 On each area page, you have the ability to add a slideshow image, which will appear at the top of the page. This image should be 1920 pixels wide by 700 pixels tall.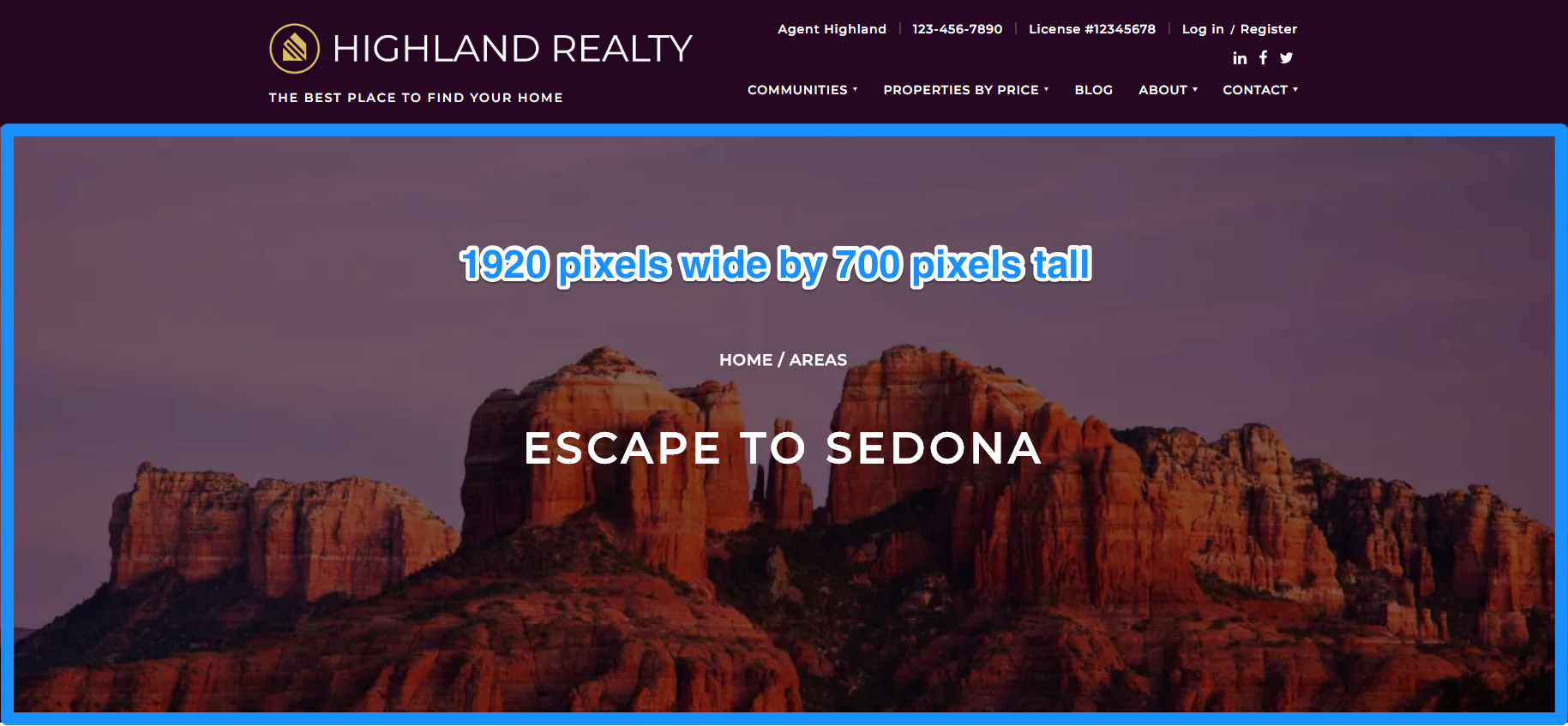 Blog Post Featured Image Dimensions
You can choose featured images for each blog post that will appear in the blog index and on the blog widget on the homepage. For our guide on creating blog posts and adding featured images, click here. The recommended featured blog images dimensions are 1920 pixels wide by 700 pixels tall.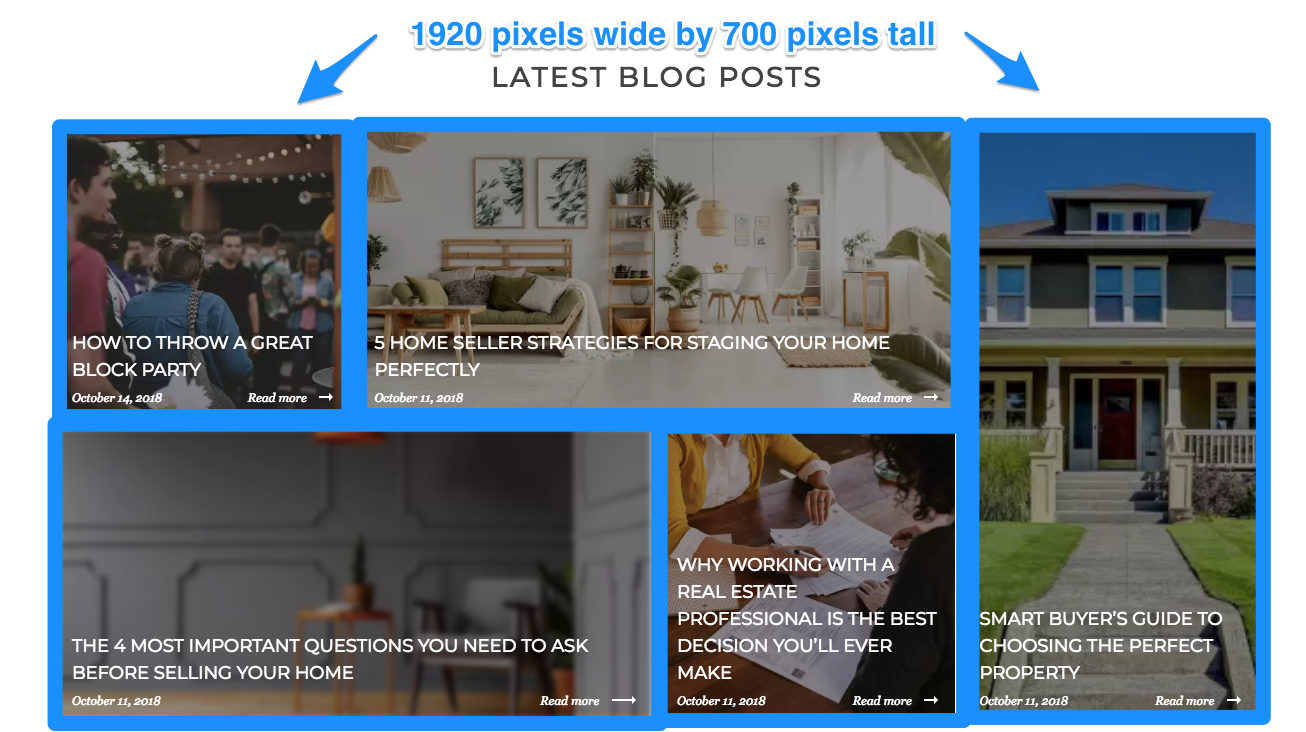 The featured image for a blog pots needs to be a large, high definition image on the Highland theme, since this will be the image that displays as the blog banner on the live site.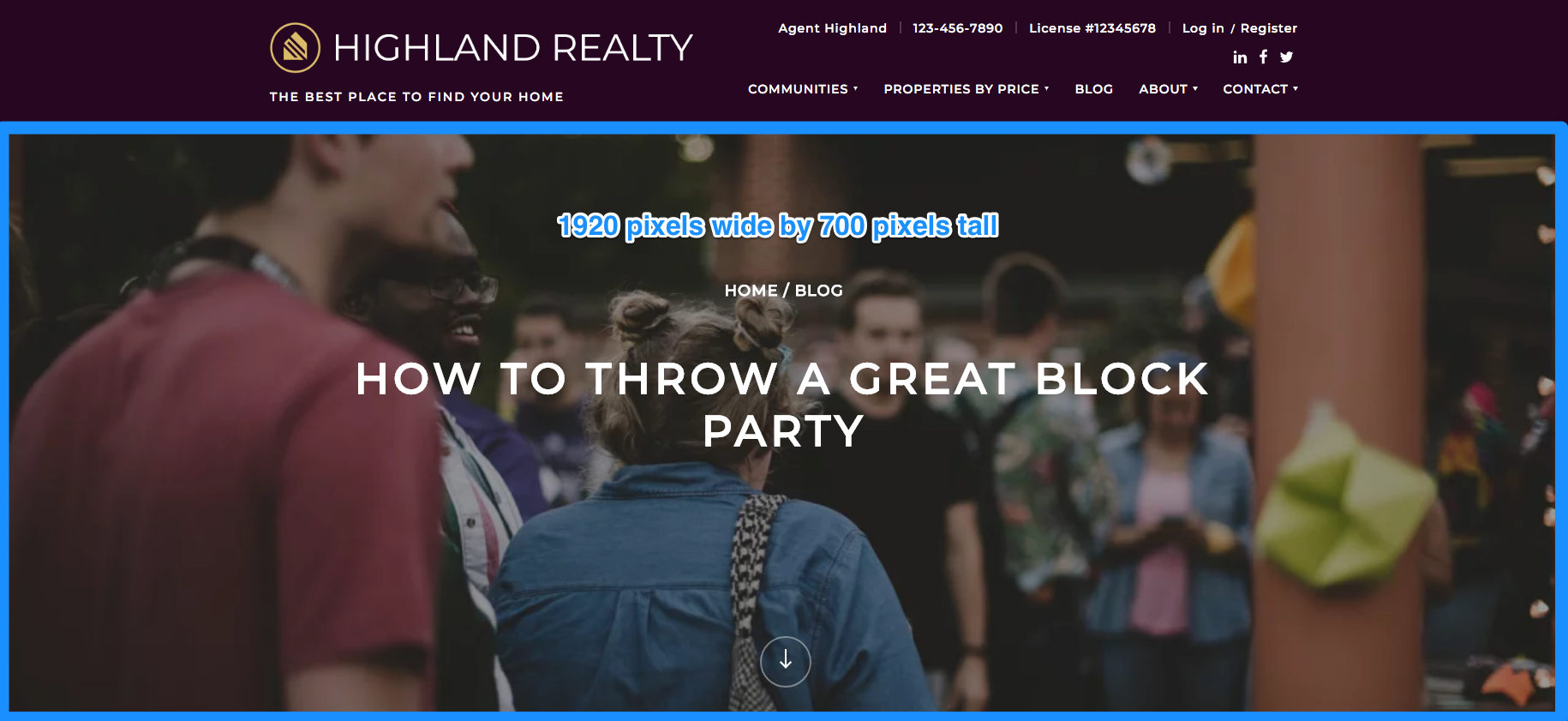 Image Sizes on Pages and Posts
You can also add images within blog posts and pages, such as your about page. The only image size constraint to keep in mind on pages using this theme is that they can be a maximum of 1600 pixels wide.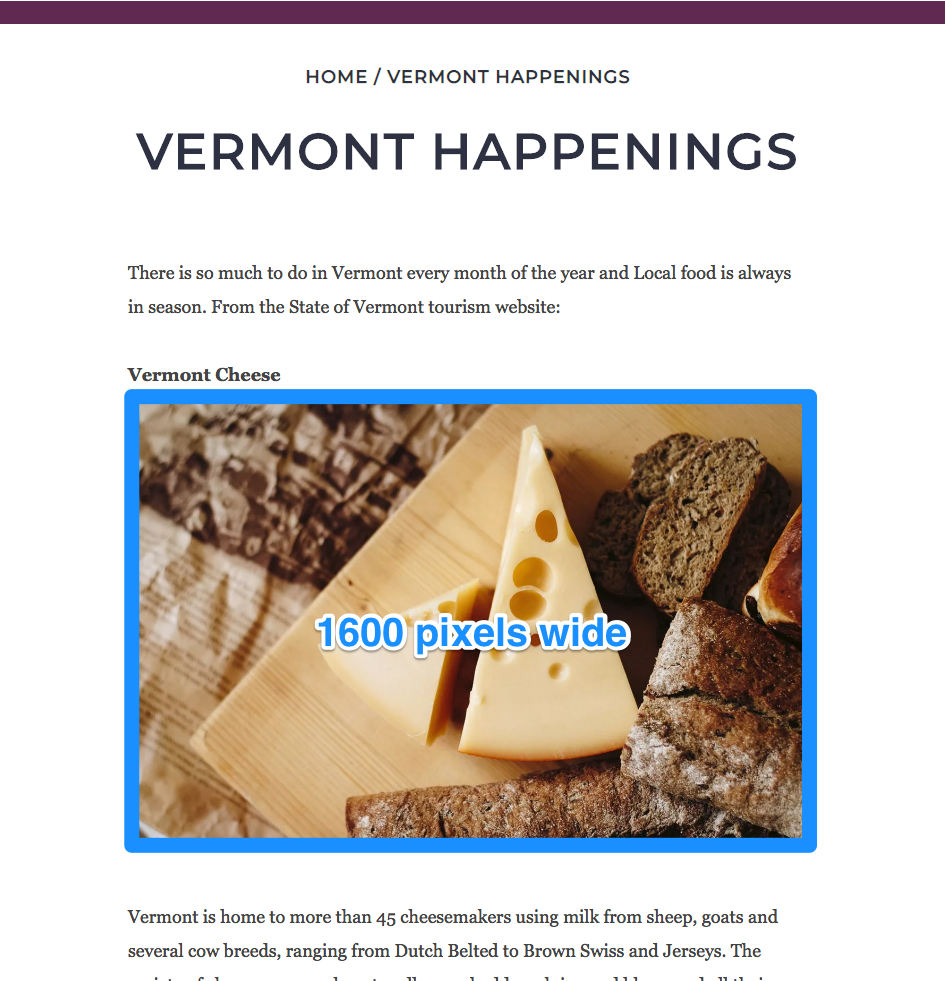 Cropping Images
If you need some tips for resizing or cropping images, click here.
Need More Help?
For questions, concerns, or feedback, please chat with our team: https://app.placester.com/chat
Let experts do it for you
Visit our creative services marketplace to get on-demand help, on-time and on-budget.
Browse all Services
Are you looking for something different?
Didn't find an answer to your questions? Our support team is ready to help you.