4.0 Adding a Note to a Lead [Codeless]
4.0 Adding a Note to a Lead [Codeless]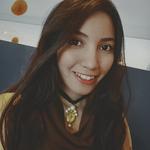 Updated by Chrysa Hazelene
This article will show you how to add a note to a lead to keep track of interactions, interest in certain properties or any other important information about the lead.
Accessing the Leads Tab
First, locate and click the CRM tab from your page to view all of your current leads.
Lead Details
Access the lead details by clicking on a lead's name or email address from the leads panel. Within the lead details page, click on the Notes tab.
Adding a Note
Click the + Sign to add a note. Type all of the information you'd like to include in the note, then click Save.
Need More Help?
If you have additional questions about adding notes to leads, let our support team know at support@placester.com. 
Let experts do it for you
Receive your finished work, take a minute to do a happy dance, and reply with revisions if needed. Rinse and repeat.
Browse all Services
Are you looking for something different?
Didn't find an answer to your questions? Our support team is ready to help you.