NAR Edition: Editing the About page
NAR Edition: Editing the About page
This article will cover how to edit this page, to add text, video, photos, or links.  Your About page will automatically be added to your site at creation and will contain a generic about content.  You have the option to personalize this page however you would like.     
Editing your About page through the Page Editor
First, you will need to head on over to the Quick Actions and select the Edit About Page link.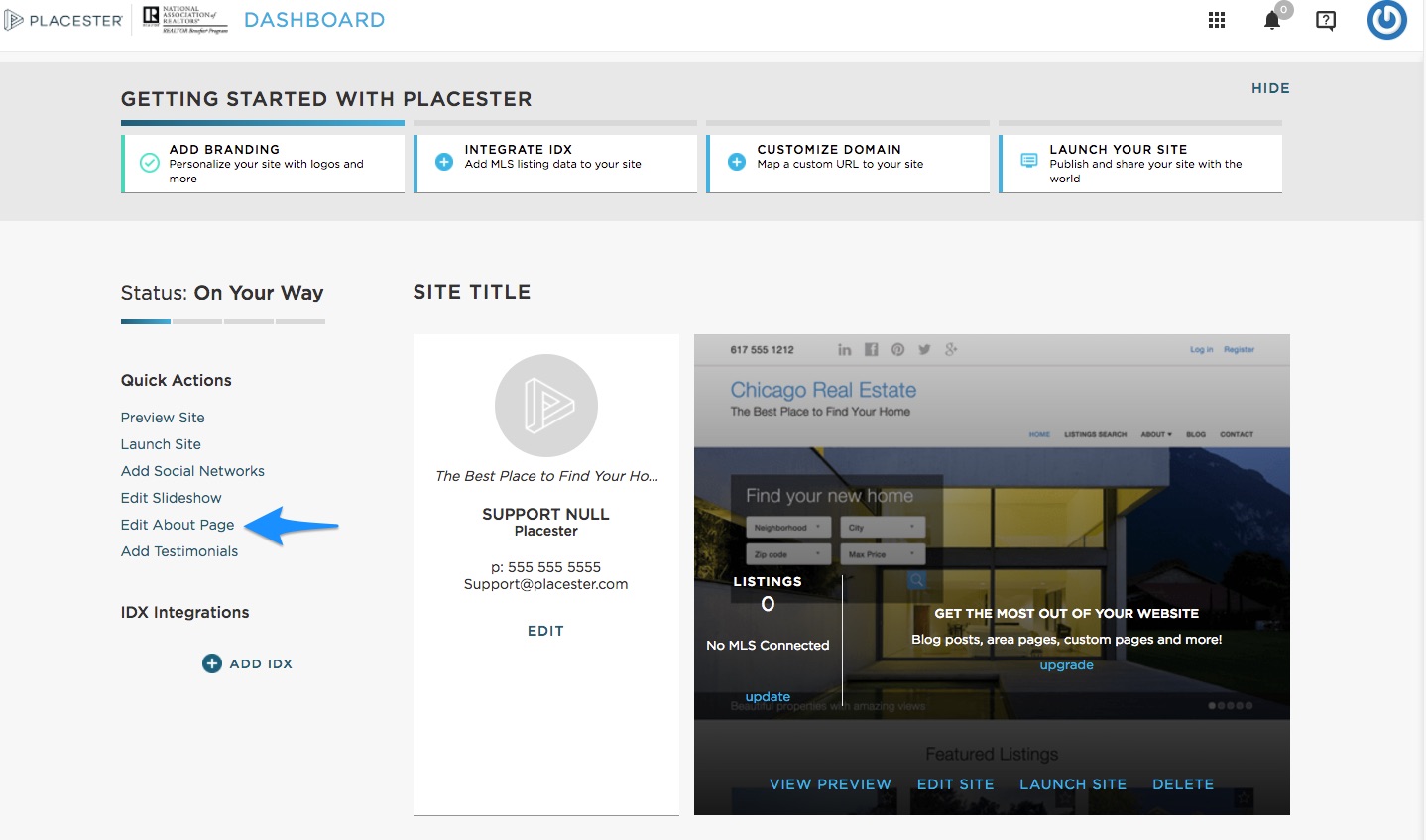 This action will redirect you to a page where you can add your personal information for the 'About' page. 
Page Editor Key
Here is a key to explain the different editing options within the page editor.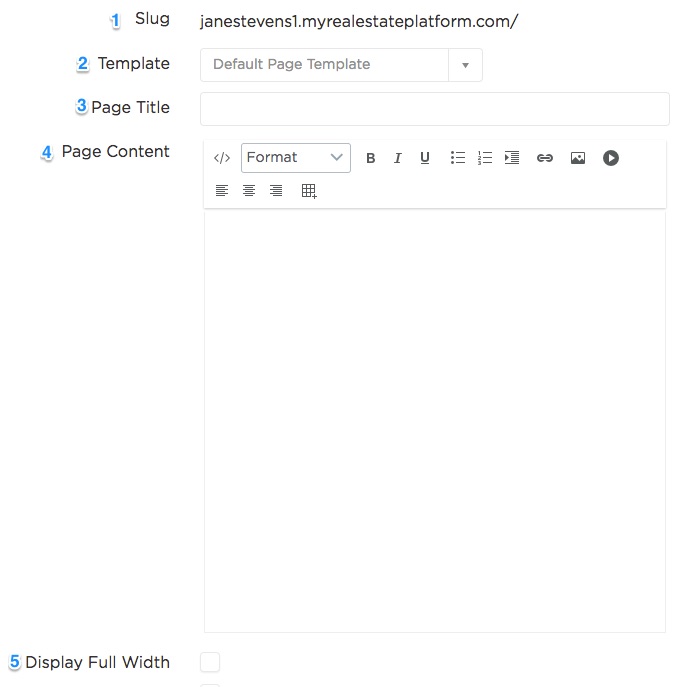 1. Slug: The slug is there to show you what the address of the specific page will be. It will change automatically based on the page title. For example, if you change the title from About to About Placester, the URL will change from www.mywebsite.com/about to www.mywebsite.com/about-placester
2. Template: Edit the page template here. The only available template for single property sites is the About page template.
3. Page Title: Edit the title of your page to be displayed at the top of the page here.
4. Page Content: Edit the content of the page here.
When you're done editing the content of your page, click Save, depending on whether you'd like the page to be published on your site or not.
5. Display Full Width: This feature gives you the option to edit the format of the page. When selected, the page content is extended to the full width of the page. Selecting this feature will eliminate the Get In Touch form and Listings Search feature, within the page (please see screenshots).
Formatting Toolbar
The formatting toolbar allows you to make some formatting adjustments within the page content. Here is a key that shows you what each button within the toolbar does.

Ready to do more with Placester?
The Placester Pro package allows you to add as many customized pages as you would like to your site.  To learn more about this feature or any other click here or call our sales team at 1-800-728-8391x2. 
Questions?
Please reach out to our support team at support-nar@placester.com.
Let experts do it for you
Visit our creative services marketplace to get on-demand help, on-time and on-budget.
Browse all Services
Are you looking for something different?
Didn't find an answer to your questions? Our support team is ready to help you.