Requesting for a DIFM task and getting in touch with your Creative Assistant
Requesting for a DIFM task and getting in touch with your Creative Assistant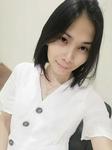 Updated by Amber Sabio
This article will show you how to request a task and how to contact your Creative Assistant to make changes to your site.
How to order a DIFM Task
This feature is only available for DIFM Website and DIFM Content Pro subscriptions. If you would like to upgrade your subscription, please contact our
support team.
Once an account has been created, Log in to your account and simply go to the Services Marketplace under Services to order the task.
Login to your Placester account and go to chat. This should be the first thing you will see when you login.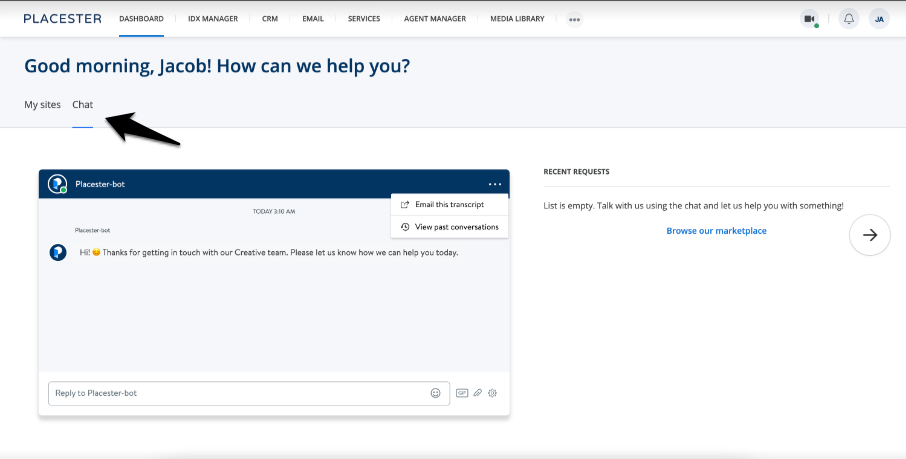 Start a chat with our Creative Team and let them know what you want to be added to your Placester website. We recommend being thorough with your request by providing them with as much detail as possible.
Depending on the complexity of the request, our Creative Team aims to complete requests within 24 to 48 business hours.
Getting updates
You can chat in to check on your request at any time. You can also see recent requests on the right hand corner of your screen.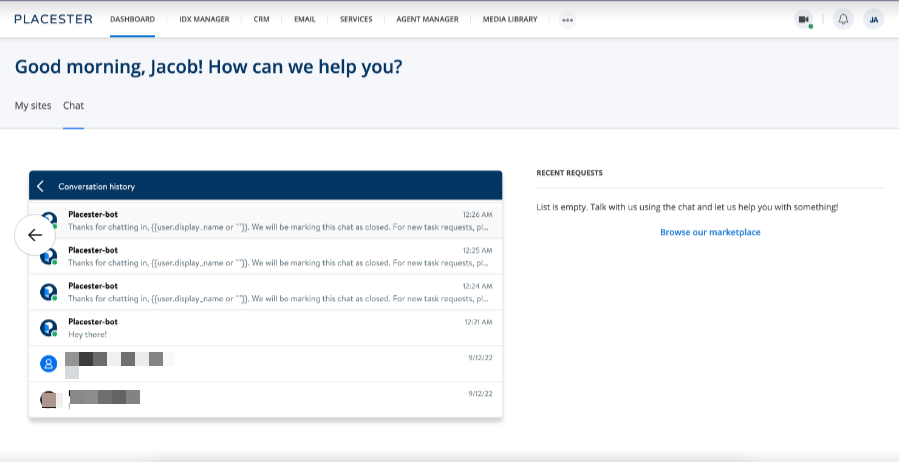 Need More Help?
If you have additional questions, let our support team know at support@placester.com.
Let experts do it for you
Visit our creative services marketplace to get on-demand help, on-time and on-budget.
Browse all Services
Are you looking for something different?
Didn't find an answer to your questions? Our support team is ready to help you.