Mapping Your Domain vs. Forwarding With Masking [Classic]
Mapping Your Domain vs. Forwarding With Masking [Classic]
This article will explain why mapping your domain to your Placester is better than forwarding with masking.
What's the difference between mapping and forwarding?
Mapping a domain to your Placester site involves changing the DNS settings so that the domain completely replaces the temporary subdomain that we provide you with. Check out our Custom Domains support section to learn how to set this up with your domain registrar.
Permalinks 
Mapping your domain fully integrates your domain with your site. When you've mapped your domain, visitors to your site will see your custom domain, as well as the custom permalink ending for blog posts and pages, in the address bar. For instance, https://placester.com/real-estate-website-design/ links to a specific page within our website.
Forwarding with masking, on the other hand, is not a complete integration. While visitors will see your domain in the address bar, they will only see your domain name, regardless of what page they're on. For instance, let's say we set up forwarding with masking for placester.com. The site visitor would only see https://placester.com/ in the address bar, even when jumping from page to page, because of the forwarding with masking setup. 
A fully mapped domain will display the full URL on every page you visit. For example, when a visitor goes to your contact page, they'll see 'contact' in the slug in the address bar.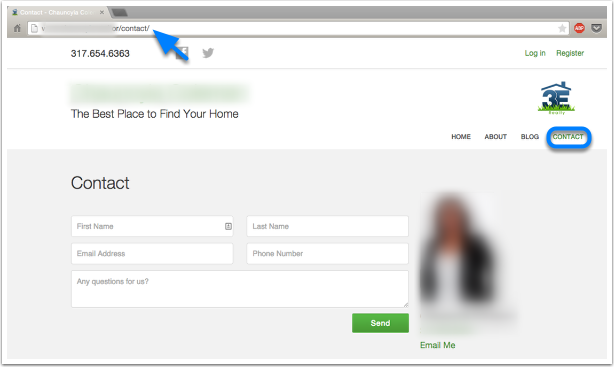 Forwarding with masking will cause URLs in the address bar of your browser to display only the custom domain, no matter what page the visitor is on. For example, if your site was www.example.com, and a visitor went from your home page to your Contact page, they'd still see only www.example.com in the address bar - rather than www.example.com/contact.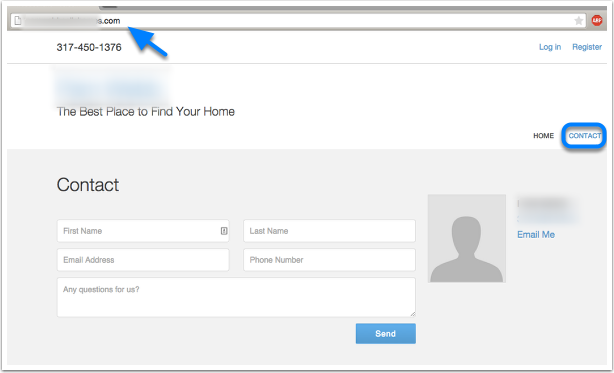 SEO 
Forwarding with masking leads to a few issues with Search Engine Optimization (SEO). Because of the permalink issue outlined above, you won't have unique links that can be indexed easily by search engines. Additionally, the site can technically still be pulled up through your original Placester-provided subdomain or through the new masked domain, so Google and other search engines could interpret this as duplicate content, which can impact how well you're found online. 
It's important to note that you also won't be able to provide leads with a specific link to a page or blog post within your site because of the way it's set up to be completely masked by your domain. 
Mobile Friendliness
Mapping your domain is a key part of keeping your site responsive on mobile and passing Google's mobile friendly test. A fully mapped domain will be responsive, so it will fit adjust to fit any screen size you're viewing the site on.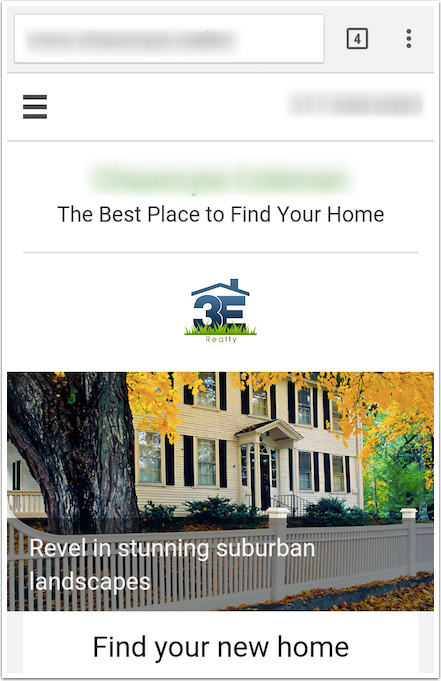 Forwarding with masking can also affect the responsive design of your site. Rather than your site responding to the screen size it's viewed on, the site can just appear smaller or zoomed out on your phone or tablet screen.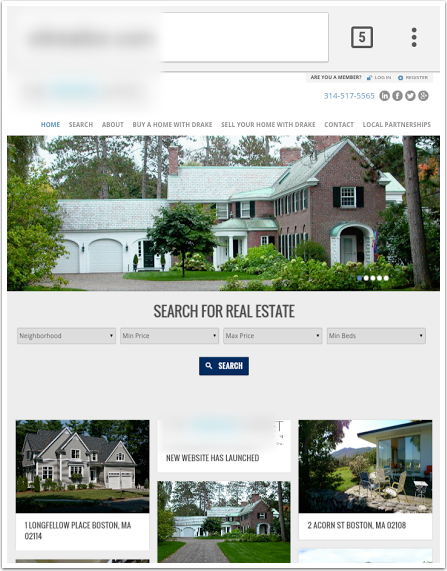 Need More Help?
For questions, concerns, or feedback, please chat with our team: https://app.placester.com/chat
Let experts do it for you
Visit our creative services marketplace to get on-demand help, on-time and on-budget.
Browse all Services
Are you looking for something different?
Didn't find an answer to your questions? Our support team is ready to help you.