Open Houses- Module, Widget and Page Template
Open Houses- Module, Widget and Page Template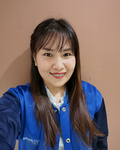 Updated by Katherine Ramirez
This article will guide you on how you can display Open Houses on your website
There are a few different ways to display open houses. You can either use a Module, Widget or use the open house page template. By default, the Module, Widget, and the open house page template will show all Open Houses, but it's possible to narrow them down using Member ID or Office ID.
We do not support this open house feature for all MLS. We only support MLS feeds that are using Web API.
Open Houses details are visible on all listings. You will see badges with Open Houses while searching for properties on the site.

Property Detail Page
You can add Open House information on the property details page. To do this on your customizer click Listings> Property details page>Advanced settings.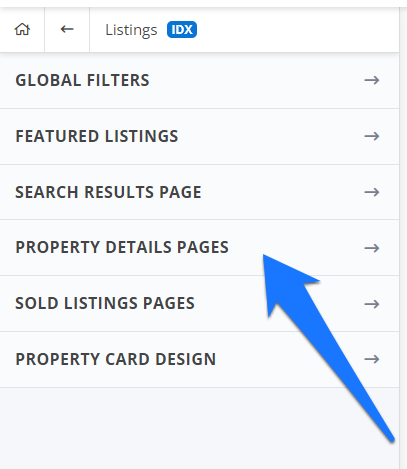 Add the open house details to all of the property details pages of the listings from your MLS. You can change the order of this section or relabel it.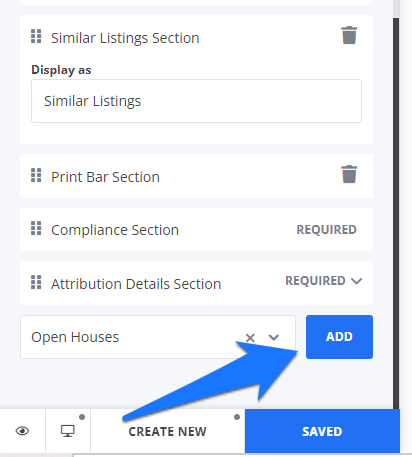 Open House Module
This can be added to your homepage or to your Placester pages. To add an open house module on your homepage, click the homepage and click the plus icon to where you want the open house module.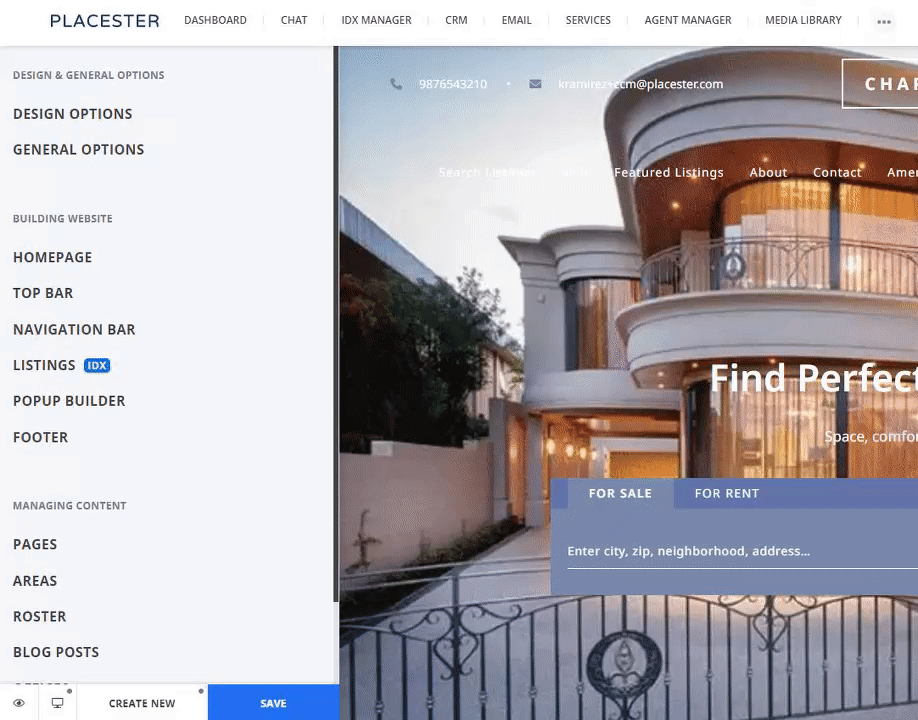 YOu can select module design.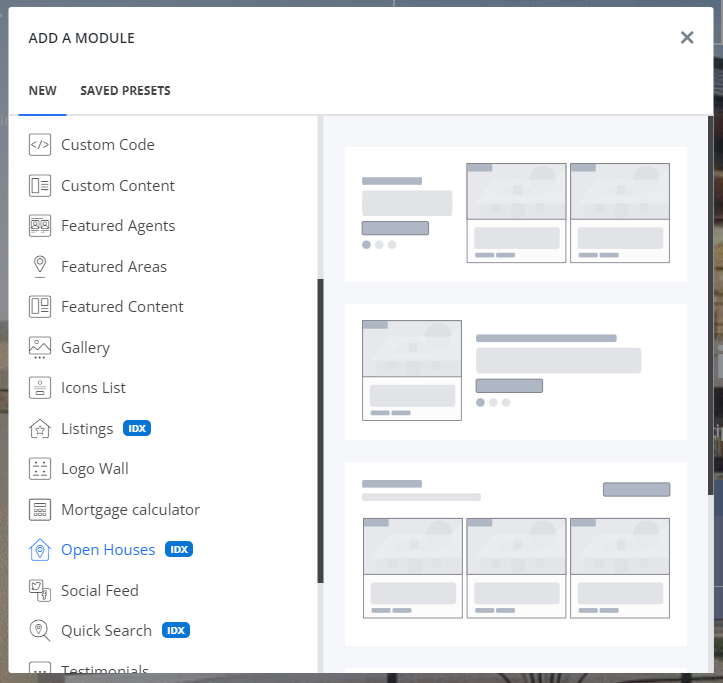 You can also add a title and description and if you have multiple MLSs, you can select any of your approved MLS Feeds, where we support Open Houses.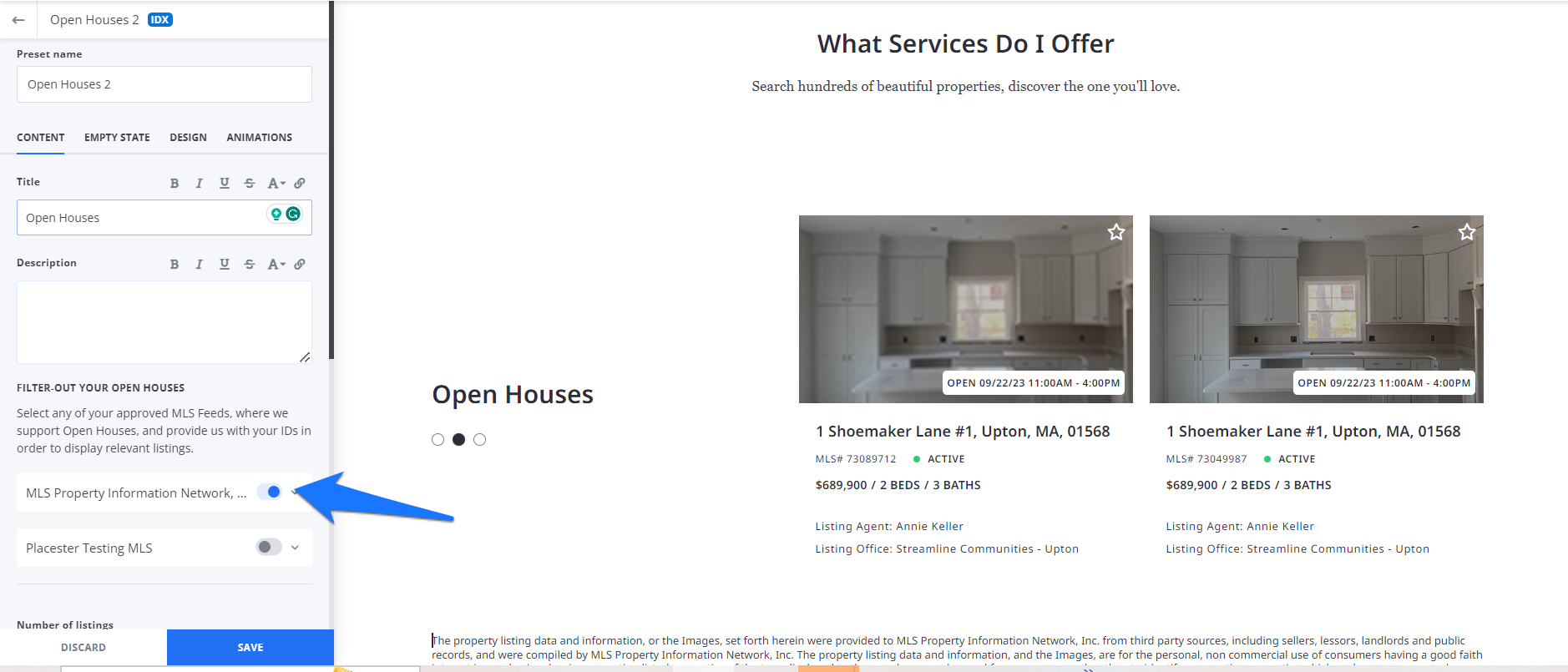 Add your MLS Agent ID or Office ID to filter out and display your open houses.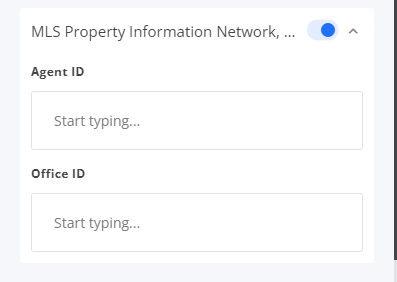 There is also an empty estate tab that will allow you to choose an icon, and add a headline and description when you don't have any upcoming Open Houses.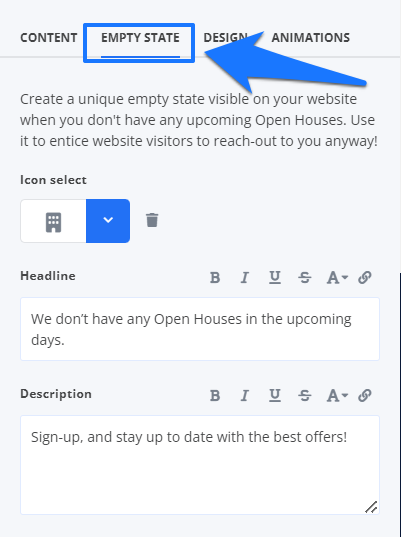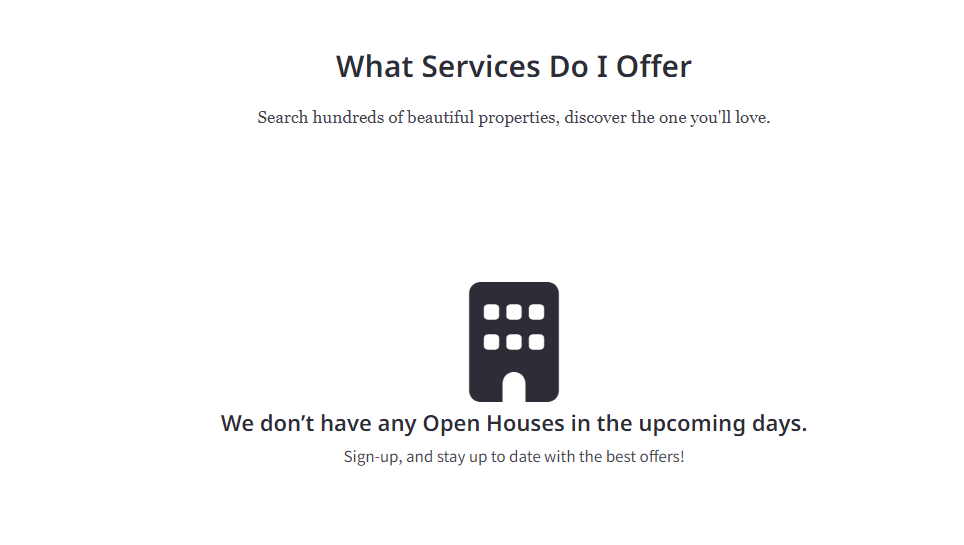 The open house module will automatically update every time you have a new open house. After adding the necessary information, click the save button.
Open Houses Page Template
To create an open house page, on the bottom left side of your screen, click "Create New" and select "Page." From here, you can select the open-house page template.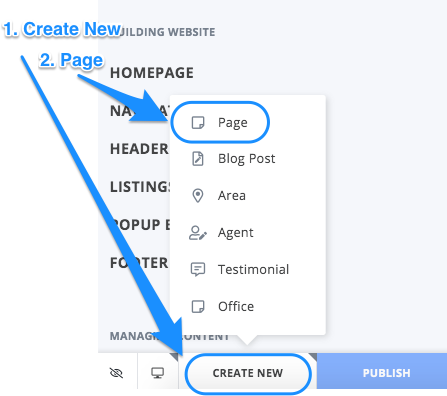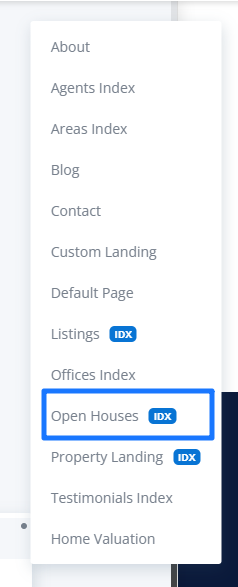 Under Page Options, you can add a Page Title, and description, view your slug, filter out your open houses by adding your agent/office ID and you can control the number of listings to be displayed.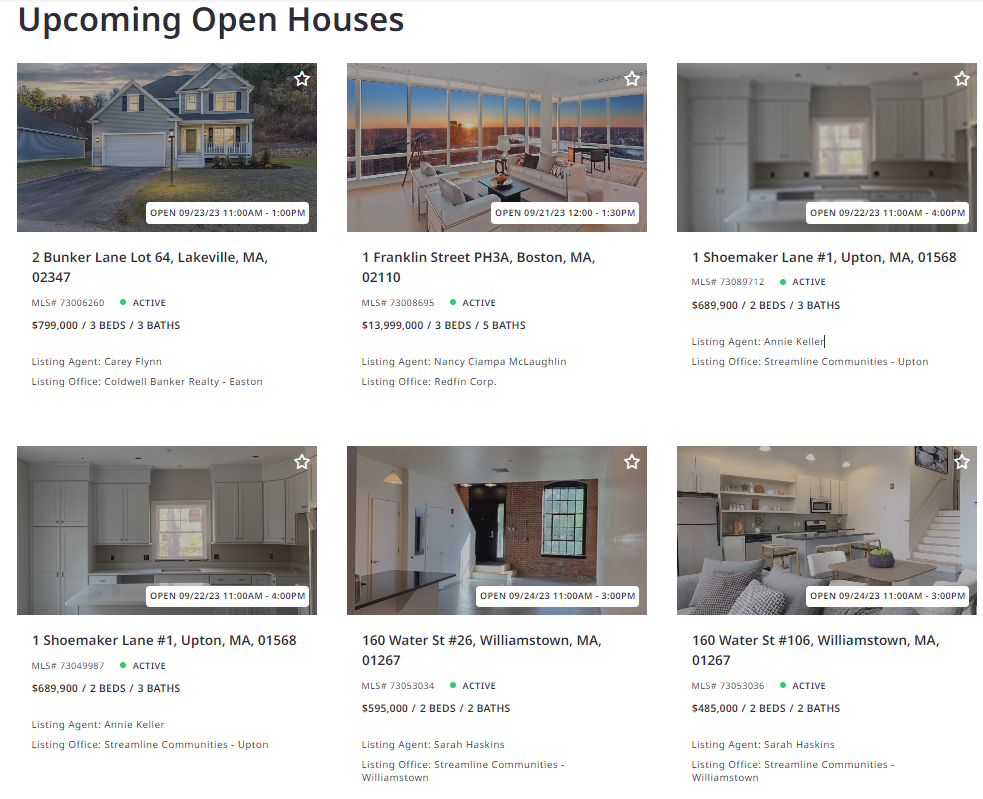 Just like the open house module, you also have the empty estate tab and options to add modules and widgets and change layout/design. After adding the needed information you can click the save button.
Open Houses Widget
To add an open house widget to your pages, simply click the widget tab and add a widget.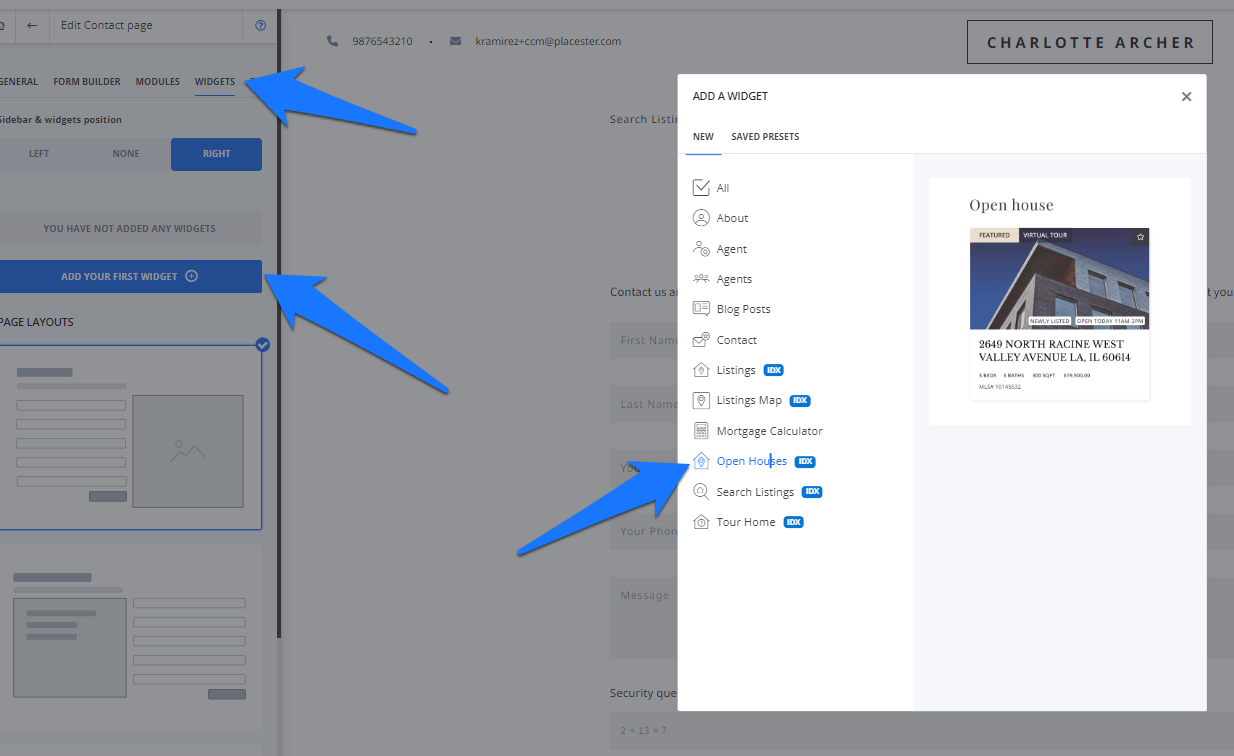 Just like the open house module and the open house template, to filter out your open houses you will have to add your agent/office ID. And there is a tab for empty estate. Once you're done setting up the widget, save and publish your page.
Need more help?
For questions, concerns, or feedback, please chat with our team: https://app.placester.com/chat
Let experts do it for you
Visit our creative services marketplace to get on-demand help, on-time and on-budget.
Browse all Services
Are you looking for something different?
Didn't find an answer to your questions? Our support team is ready to help you.